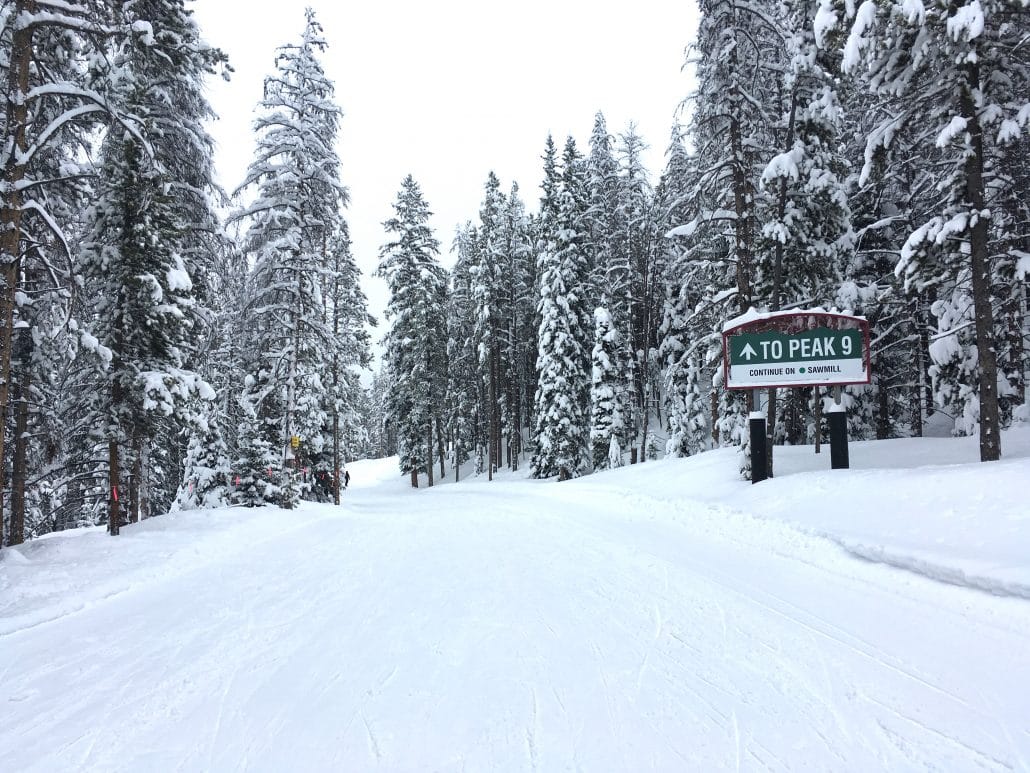 November 10, 2017 marks the beginning of the 2017/18 ski season! While you may still be enjoying fall, it's time to start planning for winter fun. Currently, single day adult lift ticket prices range from $106–$151 and children's prices range from $64–$98.
If you plan to ski or ride for more than four days, a season pass will save you and your family money and time. If you are planning on only a day or two on the ski hill, book your tickets online now.
We want to note that we have no affiliation with Vail Resorts or control of tickets sales or ticket prices. All tickets must be purchased from Vail Resorts, which can be done here. The breakdown below is a comprehensive overview of the different pass options and prices. We hope this will help you and your family to make the most of your next trip to Breckenridge.
Good for avid skiers that want to have unlimited access to Breckenridge, Keystone, Vail, Beaver Creek, Park City and may want to travel to Europe, Italy, France, Austria or Switzerland to ski.
Adults- $899* | Child-$469*
Also included is unlimited access to Whistler Blackcomb, Heavenly, Northstar, Kirkwood, Stowe, Wilmot, Afton Alps, Mt. Brighton, Perisher and Arapahoe Basin
Not transferable and may not be resold
Good for skiers that want access to Breckenridge over holiday weekends and Christmas/New Years.
Adult-$679* | Teen-$539* | Child-$359*
Also included is unlimited access to Keystone, Wilmot, Afton Alps, Mt. Brighton and Arapahoe Basin.
10 restricted days at Vail, Beaver Creek, Whistler Blackcomb ans Stowe.
Restricted access at Park City, Heavenly, Northstar and Kirkwood. Restricted dates include 11/24/17-11/25/17, 12/26/17-12/31/17, 1/13/2018, 2/17/18-2/18/18
Not transferable and may not be resold
Good for those not planning to ski during holiday timeframes at Breckenridge.
Adult-$559* | Teen-$449* | Child-$329*
Unlimited access to Keystone and Arapahoe basin
Restricted access at Breckenridge. Restricted dates include 11/24/17-11/25/17, 12/26/17-12/31/17, 1/13/2018, 2/17/18-2/18/18.
Not transferable and may not be resold
Good for skiers that won't ski more than seven days, but want unrestricted access to all ski slopes.
Adult-$679* | Child-$359*
Seven unlimited tickets valid at Vail, Beaver Creek, Breckenridge, Whistler Blackcomb, Keystone, Park City, Heavenly, Northstar, Kirkwood, Stowe and Arapahoe Basin.
Not transferable and may not be resold
Good for skiers that won't ski more than four days, but want unlimited access to all ski slopes.
Adult-$459* | Child-$249*
Four unlimited tickets valid at Vail, Beaver Creek, Breckenridge, Whistler Blackcomb, Keystone, Park City, Heavenly, Northstar, Kirkwood, Stowe and Arapahoe Basin.
Not transferable and may not be resold
Good for those looking for the most cost effective way to ski multiple days while on vacation during non-holiday timeframes.
Access to Keystone and Arapahoe Basin with limited holiday restrictions.
Adult-$369* | Child-$279*
Restricted 11/24/17-11/25/17, 12/26/17-12/31/17, 1/13/2018, 2/17/18-2/18/18.
No access to Breckenridge
Not transferable and may not be resold
*prices are subject to change
http://blog.breckenridgegrandvacations.com/wp-content/uploads/2017/08/Ski-FI.jpg
165
340
Breckenridge Grand Vacations
http://blog.breckenridgegrandvacations.com/wp-content/uploads/2016/07/BGV_horizontal_4c-300x102.jpg
Breckenridge Grand Vacations
2017-10-09 09:55:42
2017-11-15 16:22:31
Season Passes