The View from the Bottom is Mike Millisor and Mike Dudick's monthly letter to all of the stakeholders of the Breckenridge Grand Vacations family of resorts.
The summer season is upon us and what better way to kick it off than with the 3rd Annual Rob Millisor Heart Health Walk on Saturday, June 9! If you aren't going to be in Breckenridge this weekend, don't worry – you can still participate! There's an option to register as a "Virtual Walker," as we thought it would be incredible to have as many "family members" participate from near and far! Click here to read about how you can help raise funds in support of heart health programs, education and research from anywhere in the world this Saturday. This event is very near and dear to our hearts after the passing of our brother Rob, so we hope you can share by lacing up your shoes in person or in spirit.
This week is also a celebration of our employees here at BGV! We have celebrated so many successes this past year with accolades we could have only dreamt about 30 years ago when we first got this company up and running with only a handful of employees. This Thursday we will host our annual employee picnic and celebrate together – as a family – what it means to be a part of delivering Grand Vacations each and every day as we keep putting smiles on faces…including our own. We will post some pictures next month of the Heart Health Walk and the employee picnic.
We don't have to tell you how important spending time with family is, but we could all use the reminder once and a while. So, this summer be sure to take the time, make the space and share the adventures with those who matter most. We will be seeing you soon at your home in Breckenridge.
Mike and Mike
GrandVacations@breckenridgegrandvacations.com
http://blog.breckenridgegrandvacations.com/wp-content/uploads/2019/06/FI.jpg
165
340
Breckenridge Grand Vacations
http://blog.breckenridgegrandvacations.com/wp-content/uploads/2016/07/BGV_horizontal_4c-300x102.jpg
Breckenridge Grand Vacations
2019-06-06 12:45:35
2019-06-06 12:46:13
View from the Bottom
Have a question about a reservation, your ownership or Interval International? Our Owner Support and Interval International teams are available to help, and they are now available via Live Chat! This great resource can save you time and help…
http://blog.breckenridgegrandvacations.com/wp-content/uploads/2019/06/Live-Chat-FI.jpg
165
340
Breckenridge Grand Vacations
http://blog.breckenridgegrandvacations.com/wp-content/uploads/2016/07/BGV_horizontal_4c-300x102.jpg
Breckenridge Grand Vacations
2019-06-06 11:51:25
2019-06-06 12:24:05
Live Chat
Looking to spend a little time on the water while on vacation? Plan an adventure out on the lake during your next visit to Breckenridge. From stand up paddleboard (SUP) rentals to boat rentals, there are a variety of activities that should…
http://blog.breckenridgegrandvacations.com/wp-content/uploads/2018/05/Marin.Kayak_.jpg
165
340
Breckenridge Grand Vacations
http://blog.breckenridgegrandvacations.com/wp-content/uploads/2016/07/BGV_horizontal_4c-300x102.jpg
Breckenridge Grand Vacations
2019-06-06 11:42:16
2019-06-06 12:47:13
A Day on the Marina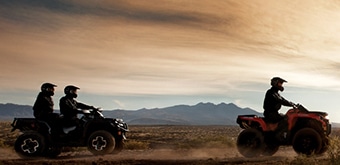 http://blog.breckenridgegrandvacations.com/wp-content/uploads/2018/08/Nova-Guides.jpg
165
340
Breckenridge Grand Vacations
http://blog.breckenridgegrandvacations.com/wp-content/uploads/2016/07/BGV_horizontal_4c-300x102.jpg
Breckenridge Grand Vacations
2019-06-06 11:40:50
2019-06-06 11:44:50
ATV, RZR AND JEEP TOURS
http://blog.breckenridgegrandvacations.com/wp-content/uploads/2019/05/Spring.jpg
165
340
Breckenridge Grand Vacations
http://blog.breckenridgegrandvacations.com/wp-content/uploads/2016/07/BGV_horizontal_4c-300x102.jpg
Breckenridge Grand Vacations
2019-05-08 11:09:07
2019-05-08 14:57:24
Spring Skiing Essentials
Summit County is full of activities to keep you moving throughout the year. In Breckenridge, fat bikes can keep you riding no matter how much snow there is! Fat bikes have oversized tires that give the bike more surface area and grip on unstable…
http://blog.breckenridgegrandvacations.com/wp-content/uploads/2010/02/Fat-Bike-FI.jpg
165
340
Breckenridge Grand Vacations
http://blog.breckenridgegrandvacations.com/wp-content/uploads/2016/07/BGV_horizontal_4c-300x102.jpg
Breckenridge Grand Vacations
2019-04-08 10:27:37
2019-04-08 11:43:25
Fat Biking
Trying to plan a fun-filled family vacation?  It can be difficult to find just the right place for everyone, especially when there's limited availability.  But don't worry - there's no need to fear!  Here are some suggestions of fun…
http://blog.breckenridgegrandvacations.com/wp-content/uploads/2015/02/II_FI2.jpg
167
342
Breckenridge Grand Vacations
http://blog.breckenridgegrandvacations.com/wp-content/uploads/2016/07/BGV_horizontal_4c-300x102.jpg
Breckenridge Grand Vacations
2019-04-08 08:50:46
2019-04-08 16:32:45
Interval International Tip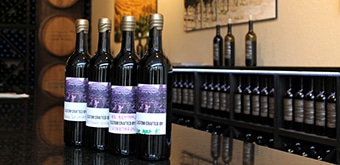 Interested in a one-of-a-kind souvenir from your next Breckenridge vacation? Why not try your hand at wine blending! Continental Divide Winery, CDW, opened in December 2016 and has been thriving ever since. With wine tastings, wine blending,…
http://blog.breckenridgegrandvacations.com/wp-content/uploads/2010/03/FI_WBE.jpg
165
340
Breckenridge Grand Vacations
http://blog.breckenridgegrandvacations.com/wp-content/uploads/2016/07/BGV_horizontal_4c-300x102.jpg
Breckenridge Grand Vacations
2019-04-08 08:41:23
2019-04-08 16:33:50
Wine Blending Experience