The View from the Bottom is Mike Millisor and Mike Dudick's monthly letter to all of the stakeholders of the Breckenridge Grand Vacations family of resorts.
Travel – it does the family good!
Mike and I both returned from recent summer trips. While traveling we were able to enjoy some quality time with our families, sight-seeing and some much-needed R&R. We picked up a book or two, enjoyed distraction free conversations, ate delicious food and felt the stresses of our lives melt away. It was a great reminder that vacations provide the time to enjoy every moment with your loved ones and that we should all carve out time for them, as difficult as that may be.
It turns out that we aren't the only ones that are feeling the health benefits of vacation. Multiple studies have shown that vacation benefits your physical health, mental health and your relationships. Just the aspect of planning a trip  can  increase your sense of happiness, help manage stress, boost your energy levels and increase your overall life satisfaction. Making time for your family and friends not only helps make Grand memories but, it turns out it can also lower your risk of having a heart attack by 30 percent for men and 50 percent for women.
These facts not only remind us that we need to care for ourselves, but that we have a commitment of caring for you – our family – as well. We all need to make a commitment to ourselves to make time for adventures, experiences, and excitement with our families and friends. It is imperative to our overall quality of life.
We hope that every time you book a trip to Breckenridge with us or even somewhere else, you will start to feel the stress melt away and know that not only are you making the memories of a lifetime, but that you are caring for you and your family in the best way possible, by improving your overall health.
So don't wait … make the time, take the trip, enjoy the summer, shut down, log-off, read that book, travel with your family and visit loved ones. And thank you for doing it in Breckenridge at our family of resorts!
Mike and Mike
GrandVacations@breckenridgegrandvacations.com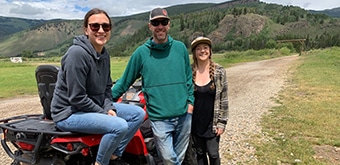 For the adrenaline-seeker in the family, Nova offers both guided and unguided ATV tours. We recommend doing a guided ATV tour, especially if it's your first time. The knowledgeable and fun guides know the best trails and can bring you to all…
https://blog.breckenridgegrandvacations.com/wp-content/uploads/2019/08/Nova-Guides-FI.jpg
165
340
Breckenridge Grand Vacations
http://blog.breckenridgegrandvacations.com/wp-content/uploads/2016/07/BGV_horizontal_4c-300x102.jpg
Breckenridge Grand Vacations
2019-08-08 11:26:53
2019-08-09 12:02:40
Our Day With Nova Guides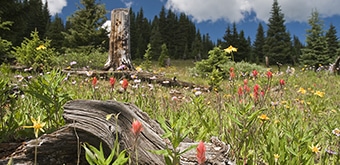 Summertime is one of the most beautiful times to spend your days in the high country. But the weather can be somewhat of a mystery. Afternoon rain showers are very common, evening temperatures dip lower than you may be used to, and those bluebird…
https://blog.breckenridgegrandvacations.com/wp-content/uploads/2019/08/Summer-FI.jpg
165
340
Breckenridge Grand Vacations
http://blog.breckenridgegrandvacations.com/wp-content/uploads/2016/07/BGV_horizontal_4c-300x102.jpg
Breckenridge Grand Vacations
2019-08-08 11:01:08
2019-08-09 09:31:40
Summer Packing List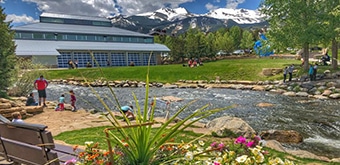 Staying for a week in Breckenridge creates the ultimate experience of relaxing, rejuvenating and having the time of your life. All the Breckenridge Grand Vacation resorts provide necessities such as coffee, tea, toilet paper, shampoo, lotion…
https://blog.breckenridgegrandvacations.com/wp-content/uploads/2019/07/summer-FI.jpg
165
340
Breckenridge Grand Vacations
http://blog.breckenridgegrandvacations.com/wp-content/uploads/2016/07/BGV_horizontal_4c-300x102.jpg
Breckenridge Grand Vacations
2019-07-09 15:03:22
2019-07-10 15:26:31
10 Extra Items to Pack for a Week Vacation
Interval International Lingo Comprehending and understanding all facets of Interval International's services can be intimidating. Understanding the basic fundamentals and terms associated with your Interval International membership can…
https://blog.breckenridgegrandvacations.com/wp-content/uploads/2015/11/II_FI2.jpg
167
342
Breckenridge Grand Vacations
http://blog.breckenridgegrandvacations.com/wp-content/uploads/2016/07/BGV_horizontal_4c-300x102.jpg
Breckenridge Grand Vacations
2019-07-07 10:10:02
2019-07-10 15:58:19
Interval International Lingo
https://blog.breckenridgegrandvacations.com/wp-content/uploads/2019/06/FI.jpg
165
340
Breckenridge Grand Vacations
http://blog.breckenridgegrandvacations.com/wp-content/uploads/2016/07/BGV_horizontal_4c-300x102.jpg
Breckenridge Grand Vacations
2019-06-06 12:45:35
2019-06-06 12:46:13
View from the Bottom
Have a question about a reservation, your ownership or Interval International? Our Owner Support and Interval International teams are available to help, and they are now available via Live Chat! This great resource can save you time and help…
https://blog.breckenridgegrandvacations.com/wp-content/uploads/2019/06/Live-Chat-FI.jpg
165
340
Breckenridge Grand Vacations
http://blog.breckenridgegrandvacations.com/wp-content/uploads/2016/07/BGV_horizontal_4c-300x102.jpg
Breckenridge Grand Vacations
2019-06-06 11:51:25
2019-06-06 12:24:05
Live Chat
Looking to spend a little time on the water while on vacation? Plan an adventure out on the lake during your next visit to Breckenridge. From stand up paddleboard (SUP) rentals to boat rentals, there are a variety of activities that should…
https://blog.breckenridgegrandvacations.com/wp-content/uploads/2018/05/Marin.Kayak_.jpg
165
340
Breckenridge Grand Vacations
http://blog.breckenridgegrandvacations.com/wp-content/uploads/2016/07/BGV_horizontal_4c-300x102.jpg
Breckenridge Grand Vacations
2019-06-06 11:42:16
2019-06-06 12:47:13
A Day on the Marina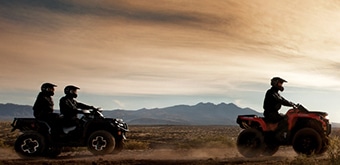 https://blog.breckenridgegrandvacations.com/wp-content/uploads/2018/08/Nova-Guides.jpg
165
340
Breckenridge Grand Vacations
http://blog.breckenridgegrandvacations.com/wp-content/uploads/2016/07/BGV_horizontal_4c-300x102.jpg
Breckenridge Grand Vacations
2019-06-06 11:40:50
2019-06-06 11:44:50
ATV, RZR AND JEEP TOURS
https://blog.breckenridgegrandvacations.com/wp-content/uploads/2019/05/Spring.jpg
165
340
Breckenridge Grand Vacations
http://blog.breckenridgegrandvacations.com/wp-content/uploads/2016/07/BGV_horizontal_4c-300x102.jpg
Breckenridge Grand Vacations
2019-05-08 11:09:07
2019-05-08 14:57:24
Spring Skiing Essentials