The View from the Bottom is Mike Millisor and Mike Dudick's monthly letter to all of the stakeholders of the Breckenridge Grand Vacations family of resorts.
Come Have One on Us!
Happy fall! Can you believe ski season in Breckenridge is only one month away? Yikes! Where does the time go? It was right about this time last year that we realized we weren't getting enough quality time with our owners—so we decided to do something about it. With that, Owner/Developer Happy Hour came into being.
Every Monday from 4 to 6 p.m., you'll find me (Mike Dudick) behind the Lobby Bar at the Grand Colorado on Peak 8 mixing drinks and hobnobbing with our owners and guests. It's a blast! And, when he's in town, you likely find Mike Millisor on the other side of the bar, cheerfully chatting people up and sharing stories with everyone. And even better…your first drink is on us!
During each Happy Hour, we have nearly 100 owners from all our properties stop by for libations and conversation. It's such a fun way for us to get to know you. We've heard so many great stories, and we love being able to interact with everyone in such a laidback setting. We often hear about connections between our owners and Cleveland, Ohio (where Mike and Rob grew up), as well as Kansas City, my old stomping grounds. It's almost uncanny!
Whenever we take the opportunity to thank you for being a part of the BGV family, it comes back to us in spades. The gratitude we receive from our owners for their being able to share their vacation home and the fun of Breckenridge with family and friends is truly humbling for us. It makes us want to work even harder to make all our properties the absolute best they can be. Since we began our Owner/Developer Happy Hour over twelve months ago, Mondays have become my favorite workday.
While at Happy Hour, our owners also get to meet other company leaders. These include members of our Executive and Lead Teams and GC8's General Manager, Jason Bretz, who gives his all every day to help ensure we create Grand Vacations for you.
So, if you still haven't come to the Lobby Bar at GC8 for Owner/Developer Happy Hour Mondays from 4 to 6 p.m., we really hope to see you there in the near future. It's such a fun and spirited time (no pun intended), and we'd love a chance to get to know you better. Please be sure to stop by the next time you're in Breckenridge.
Until then, cheers!
Mike and Mike
GrandVacations@breckenridgegrandvacations.com
PS:  A little trivia for you: While he's known for his success in marketing and for being the CEO and a BGV Owner/Developer, few people know that Mike Dudick is an ace behind the bar. Much to his parents' dismay, he attended two weeks of bartending college after graduating from KU, did a stint at Benihana in Florida, and then, after arriving in Breckenridge in 1988, spent a year bartending at Adams St. Grill in Breckenridge (now CB & Potts). Shortly thereafter, he started his advertising and publishing company. What can we say? Mike, you've come a long way, baby!
http://blog.breckenridgegrandvacations.com/wp-content/uploads/2019/06/FI.jpg
165
340
Breckenridge Grand Vacations
http://blog.breckenridgegrandvacations.com/wp-content/uploads/2016/07/BGV_horizontal_4c-300x102.jpg
Breckenridge Grand Vacations
2019-06-06 12:45:35
2019-06-06 12:46:13
View from the Bottom
Have a question about a reservation, your ownership or Interval International? Our Owner Support and Interval International teams are available to help, and they are now available via Live Chat! This great resource can save you time and help…
http://blog.breckenridgegrandvacations.com/wp-content/uploads/2019/06/Live-Chat-FI.jpg
165
340
Breckenridge Grand Vacations
http://blog.breckenridgegrandvacations.com/wp-content/uploads/2016/07/BGV_horizontal_4c-300x102.jpg
Breckenridge Grand Vacations
2019-06-06 11:51:25
2019-06-06 12:24:05
Live Chat
Looking to spend a little time on the water while on vacation? Plan an adventure out on the lake during your next visit to Breckenridge. From stand up paddleboard (SUP) rentals to boat rentals, there are a variety of activities that should…
http://blog.breckenridgegrandvacations.com/wp-content/uploads/2018/05/Marin.Kayak_.jpg
165
340
Breckenridge Grand Vacations
http://blog.breckenridgegrandvacations.com/wp-content/uploads/2016/07/BGV_horizontal_4c-300x102.jpg
Breckenridge Grand Vacations
2019-06-06 11:42:16
2019-06-06 12:47:13
A Day on the Marina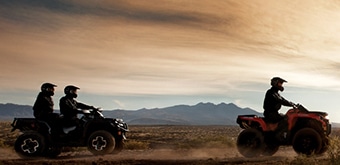 http://blog.breckenridgegrandvacations.com/wp-content/uploads/2018/08/Nova-Guides.jpg
165
340
Breckenridge Grand Vacations
http://blog.breckenridgegrandvacations.com/wp-content/uploads/2016/07/BGV_horizontal_4c-300x102.jpg
Breckenridge Grand Vacations
2019-06-06 11:40:50
2019-06-06 11:44:50
ATV, RZR AND JEEP TOURS
http://blog.breckenridgegrandvacations.com/wp-content/uploads/2019/05/Spring.jpg
165
340
Breckenridge Grand Vacations
http://blog.breckenridgegrandvacations.com/wp-content/uploads/2016/07/BGV_horizontal_4c-300x102.jpg
Breckenridge Grand Vacations
2019-05-08 11:09:07
2019-05-08 14:57:24
Spring Skiing Essentials
Summit County is full of activities to keep you moving throughout the year. In Breckenridge, fat bikes can keep you riding no matter how much snow there is! Fat bikes have oversized tires that give the bike more surface area and grip on unstable…
http://blog.breckenridgegrandvacations.com/wp-content/uploads/2010/02/Fat-Bike-FI.jpg
165
340
Breckenridge Grand Vacations
http://blog.breckenridgegrandvacations.com/wp-content/uploads/2016/07/BGV_horizontal_4c-300x102.jpg
Breckenridge Grand Vacations
2019-04-08 10:27:37
2019-04-08 11:43:25
Fat Biking
Trying to plan a fun-filled family vacation?  It can be difficult to find just the right place for everyone, especially when there's limited availability.  But don't worry - there's no need to fear!  Here are some suggestions of fun…
http://blog.breckenridgegrandvacations.com/wp-content/uploads/2015/02/II_FI2.jpg
167
342
Breckenridge Grand Vacations
http://blog.breckenridgegrandvacations.com/wp-content/uploads/2016/07/BGV_horizontal_4c-300x102.jpg
Breckenridge Grand Vacations
2019-04-08 08:50:46
2019-04-08 16:32:45
Interval International Tip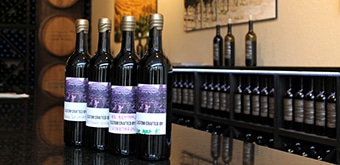 Interested in a one-of-a-kind souvenir from your next Breckenridge vacation? Why not try your hand at wine blending! Continental Divide Winery, CDW, opened in December 2016 and has been thriving ever since. With wine tastings, wine blending,…
http://blog.breckenridgegrandvacations.com/wp-content/uploads/2010/03/FI_WBE.jpg
165
340
Breckenridge Grand Vacations
http://blog.breckenridgegrandvacations.com/wp-content/uploads/2016/07/BGV_horizontal_4c-300x102.jpg
Breckenridge Grand Vacations
2019-04-08 08:41:23
2019-04-08 16:33:50
Wine Blending Experience