The View from the Bottom is Mike Millisor and Mike Dudick's monthly letter to all of the stakeholders of the Breckenridge Grand Vacations family of resorts.
A few years ago, we were given the opportunity to purchase the piece of land adjacent to the Grand Colorado on Peak 8. We thought long and hard about how we could optimize it, not only for additional units and amenities, but also for creating a beautiful, year-round base area on Peak 8. Thus, we began the designing and redesigning as new ideas formed and we had a clear vision of how we would develop the land to be everything we thought our owners would want. Now, 17 months after breaking ground, Building 3 of GC8 is well underway!
Many of you have asked us about the progress we are making, so we thought we'd share an update with you:
As of November 2018, 100% of the steel structure has been erected. Approximately 30% of the exterior walls are up, with completion of all exterior walls expected by June 2019. In addition to 103 new units, this building will provide another movie theater, as well as an owners' lounge and aquatics area on the 4th floor.
The Garden Level of the building will house Breckenridge Ski Resort's ski school for adults and children. On the Plaza Level there will be a lift ticket office, a large retail and rental shop and a customer service office. There will also be locker rooms, restrooms, a coffee shop, AND an outdoor ice skating rink with skate rentals! These slopeside amenities will be convenient for all of our owners and guests who love to spend time on the mountain. Furthermore, there will be a vastly improved and beautiful base to Peak 8, with a new drop off area, escalators to and from the gondola station and a snow-melted plaza. And because of this redesign, in the summertime you'll have an easier and more aesthetic access to all the great Epic Discovery activities including the Fun Park, Coaster, Alpine Side and Kids Challenge Course.
So, you might be wondering when you'll be able to enjoy the finished products of this final phase of development; it's really not that far off. The ski area amenities will be ready for the 2019/2020 ski and snowboard season, and in just a little over a year (December 2019), we'll have 70 new units ready for occupancy in Building 3. The anticipated completion of the remaining areas of the building is projected to be in September 2020.
So, while things are very busy for us—as they likely are for you too—we want you to know how grateful we are to all of you for being a part of the BGV family. As yet another Thanksgiving approaches, we hope you will be surrounded by both family and friends as you enjoy a delicious meal together.
As always, we welcome your feedback and questions. In the meantime, Happy Thanksgiving to all!
Mike and Mike
GrandVacations@breckenridgegrandvacations.com
http://blog.breckenridgegrandvacations.com/wp-content/uploads/2019/05/Spring.jpg
165
340
Breckenridge Grand Vacations
http://blog.breckenridgegrandvacations.com/wp-content/uploads/2016/07/BGV_horizontal_4c-300x102.jpg
Breckenridge Grand Vacations
2019-05-08 11:09:07
2019-05-08 14:57:24
Spring Skiing Essentials
http://blog.breckenridgegrandvacations.com/wp-content/uploads/2019/05/Act.jpg
165
340
Breckenridge Grand Vacations
http://blog.breckenridgegrandvacations.com/wp-content/uploads/2016/07/BGV_horizontal_4c-300x102.jpg
Breckenridge Grand Vacations
2019-05-08 10:45:34
2019-05-08 14:50:06
Resort Activities
Summit County is full of activities to keep you moving throughout the year. In Breckenridge, fat bikes can keep you riding no matter how much snow there is! Fat bikes have oversized tires that give the bike more surface area and grip on unstable…
http://blog.breckenridgegrandvacations.com/wp-content/uploads/2010/02/Fat-Bike-FI.jpg
165
340
Breckenridge Grand Vacations
http://blog.breckenridgegrandvacations.com/wp-content/uploads/2016/07/BGV_horizontal_4c-300x102.jpg
Breckenridge Grand Vacations
2019-04-08 10:27:37
2019-04-08 11:43:25
Fat Biking
Trying to plan a fun-filled family vacation?  It can be difficult to find just the right place for everyone, especially when there's limited availability.  But don't worry - there's no need to fear!  Here are some suggestions of fun…
http://blog.breckenridgegrandvacations.com/wp-content/uploads/2015/02/II_FI2.jpg
167
342
Breckenridge Grand Vacations
http://blog.breckenridgegrandvacations.com/wp-content/uploads/2016/07/BGV_horizontal_4c-300x102.jpg
Breckenridge Grand Vacations
2019-04-08 08:50:46
2019-04-08 16:32:45
Interval International Tip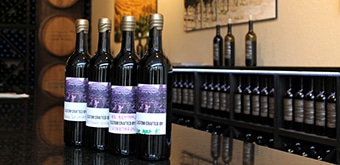 Interested in a one-of-a-kind souvenir from your next Breckenridge vacation? Why not try your hand at wine blending! Continental Divide Winery, CDW, opened in December 2016 and has been thriving ever since. With wine tastings, wine blending,…
http://blog.breckenridgegrandvacations.com/wp-content/uploads/2010/03/FI_WBE.jpg
165
340
Breckenridge Grand Vacations
http://blog.breckenridgegrandvacations.com/wp-content/uploads/2016/07/BGV_horizontal_4c-300x102.jpg
Breckenridge Grand Vacations
2019-04-08 08:41:23
2019-04-08 16:33:50
Wine Blending Experience
The Kessler family have enjoyed their Grand Lodge on Peak 7 timeshare for many years and have found a way to share their Breckenridge experience with others in need. Recently, Vicki Kessler shared her family's decision to donate their timeshare…
http://blog.breckenridgegrandvacations.com/wp-content/uploads/2016/10/Kessler-Family.jpg
164
340
Breckenridge Grand Vacations
http://blog.breckenridgegrandvacations.com/wp-content/uploads/2016/07/BGV_horizontal_4c-300x102.jpg
Breckenridge Grand Vacations
2019-04-08 08:21:47
2019-04-08 14:39:45
Timeshare Week Donations For Charity
As most of you already know, heart health is near and dear to us at Breckenridge Grand Vacations. It's one of the ways we honor the legacy of our partner and brother, the late Rob Millisor, who left us way too soon because of an undiagnosed…
http://blog.breckenridgegrandvacations.com/wp-content/uploads/2010/09/FI.jpg
165
340
Breckenridge Grand Vacations
http://blog.breckenridgegrandvacations.com/wp-content/uploads/2016/07/BGV_horizontal_4c-300x102.jpg
Breckenridge Grand Vacations
2019-03-05 13:27:01
2019-03-05 15:26:06
View from the Bottom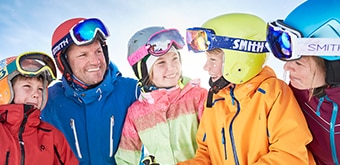 Breckenridge's Ski and Ride School offers various programs to help meet your specific needs for becoming a better skier or snowboarder. There are three separate ski schools located across Breckenridge: The Village and Beaver Run (both located…
http://blog.breckenridgegrandvacations.com/wp-content/uploads/2019/03/Ski.jpg
165
340
Breckenridge Grand Vacations
http://blog.breckenridgegrandvacations.com/wp-content/uploads/2016/07/BGV_horizontal_4c-300x102.jpg
Breckenridge Grand Vacations
2019-03-05 11:25:14
2019-03-05 15:16:36
Ski Lessons
If you come to the high country in the winter, you are almost guaranteed to hear about tubing. Tubing has been a family-friendly activity enjoyed by all ages since the 1820s, and its popularity is still going strong! We have tubing operations…
http://blog.breckenridgegrandvacations.com/wp-content/uploads/2010/03/OO_FI.jpg
165
340
Breckenridge Grand Vacations
http://blog.breckenridgegrandvacations.com/wp-content/uploads/2016/07/BGV_horizontal_4c-300x102.jpg
Breckenridge Grand Vacations
2019-03-05 10:54:00
2019-03-05 11:42:18
Tubing