The View from the Bottom is Mike Millisor and Mike Dudick's monthly letter to all of the stakeholders of the Breckenridge Grand Vacations family of resorts.
Happy New Year, Everyone!
We hope you and your loved ones had a great holiday season and are looking forward to a GRAND 2019! We certainly are. Breckenridge has been buzzing with activity as owners and guests from around the globe help kick off the New Year by spending time on the slopes and trails, in the pools and hot tubs, and around town enjoying some of Breck's favorite hot spots. It's great to see everyone so energized by all there is to do at this time of year.
This week, Ullr Fest is upon us, and it's time to pay homage to the fabled Norse god of snow, who, by the way, has been very, very good to us already in 2019! Breckenridge has a long-standing tradition of celebrating Ullr. The annual festival began in 1963. Over the decades, it has featured all sorts of Ullr-invoking events, and some of them are still with us today, including the entertaining—albeit slightly irreverent—Ullr Parade down Main Street, the Ullr Bonfire and the Ullr Ice Plunge (yes, every bit as cold as it sounds). We know those of you here this week and weekend will have great fun at these goings-on.
Because Ullr has been such a fixture in Breckenridge culture, we decided to include him as part of ours at BGV. Last year, we collaborated with Breckenridge Creative Arts (the local arts council) to send out a "call to artists" for sculptors to submit preliminary design proposals for a large Ullr sculpture. The statue will be a permanent fixture on the slopeside plaza of Building 3 at the Grand Colorado on Peak 8. Over several months, we received 143 proposals from amazing artists around the country and even from Europe. After many meetings to discuss the proposals, we narrowed the candidates down to three and invited them to Breckenridge. We are really excited because two of them will join us this week for Ullr Fest. What a great way for them to get a sense of the local excitement around this iconic symbol of winter. We'll meet the third candidate next month. After that, they'll each submit a design, and we will make our final selection.
By the summer of 2020, the new Ullr sculpture will be gracing the base of the Peak 8 ski area. In the winters that follow, we hope he will bring us an abundance of that white gold that keeps us smiling all season. Meanwhile, we wish you all a healthy, prosperous and fun 2019 and hope to see you back in Breckenridge soon.
Cheers!
Mike and Mike
GrandVacations@breckenridgegrandvacations.com
http://blog.breckenridgegrandvacations.com/wp-content/uploads/2019/05/Spring.jpg
165
340
Breckenridge Grand Vacations
http://blog.breckenridgegrandvacations.com/wp-content/uploads/2016/07/BGV_horizontal_4c-300x102.jpg
Breckenridge Grand Vacations
2019-05-08 11:09:07
2019-05-08 14:57:24
Spring Skiing Essentials
http://blog.breckenridgegrandvacations.com/wp-content/uploads/2019/05/Act.jpg
165
340
Breckenridge Grand Vacations
http://blog.breckenridgegrandvacations.com/wp-content/uploads/2016/07/BGV_horizontal_4c-300x102.jpg
Breckenridge Grand Vacations
2019-05-08 10:45:34
2019-05-08 14:50:06
Resort Activities
Summit County is full of activities to keep you moving throughout the year. In Breckenridge, fat bikes can keep you riding no matter how much snow there is! Fat bikes have oversized tires that give the bike more surface area and grip on unstable…
http://blog.breckenridgegrandvacations.com/wp-content/uploads/2010/02/Fat-Bike-FI.jpg
165
340
Breckenridge Grand Vacations
http://blog.breckenridgegrandvacations.com/wp-content/uploads/2016/07/BGV_horizontal_4c-300x102.jpg
Breckenridge Grand Vacations
2019-04-08 10:27:37
2019-04-08 11:43:25
Fat Biking
Trying to plan a fun-filled family vacation?  It can be difficult to find just the right place for everyone, especially when there's limited availability.  But don't worry - there's no need to fear!  Here are some suggestions of fun…
http://blog.breckenridgegrandvacations.com/wp-content/uploads/2015/02/II_FI2.jpg
167
342
Breckenridge Grand Vacations
http://blog.breckenridgegrandvacations.com/wp-content/uploads/2016/07/BGV_horizontal_4c-300x102.jpg
Breckenridge Grand Vacations
2019-04-08 08:50:46
2019-04-08 16:32:45
Interval International Tip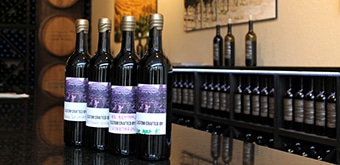 Interested in a one-of-a-kind souvenir from your next Breckenridge vacation? Why not try your hand at wine blending! Continental Divide Winery, CDW, opened in December 2016 and has been thriving ever since. With wine tastings, wine blending,…
http://blog.breckenridgegrandvacations.com/wp-content/uploads/2010/03/FI_WBE.jpg
165
340
Breckenridge Grand Vacations
http://blog.breckenridgegrandvacations.com/wp-content/uploads/2016/07/BGV_horizontal_4c-300x102.jpg
Breckenridge Grand Vacations
2019-04-08 08:41:23
2019-04-08 16:33:50
Wine Blending Experience
The Kessler family have enjoyed their Grand Lodge on Peak 7 timeshare for many years and have found a way to share their Breckenridge experience with others in need. Recently, Vicki Kessler shared her family's decision to donate their timeshare…
http://blog.breckenridgegrandvacations.com/wp-content/uploads/2016/10/Kessler-Family.jpg
164
340
Breckenridge Grand Vacations
http://blog.breckenridgegrandvacations.com/wp-content/uploads/2016/07/BGV_horizontal_4c-300x102.jpg
Breckenridge Grand Vacations
2019-04-08 08:21:47
2019-04-08 14:39:45
Timeshare Week Donations For Charity
As most of you already know, heart health is near and dear to us at Breckenridge Grand Vacations. It's one of the ways we honor the legacy of our partner and brother, the late Rob Millisor, who left us way too soon because of an undiagnosed…
http://blog.breckenridgegrandvacations.com/wp-content/uploads/2010/09/FI.jpg
165
340
Breckenridge Grand Vacations
http://blog.breckenridgegrandvacations.com/wp-content/uploads/2016/07/BGV_horizontal_4c-300x102.jpg
Breckenridge Grand Vacations
2019-03-05 13:27:01
2019-03-05 15:26:06
View from the Bottom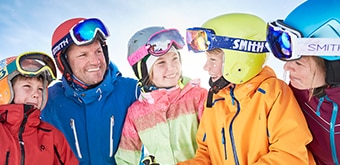 Breckenridge's Ski and Ride School offers various programs to help meet your specific needs for becoming a better skier or snowboarder. There are three separate ski schools located across Breckenridge: The Village and Beaver Run (both located…
http://blog.breckenridgegrandvacations.com/wp-content/uploads/2019/03/Ski.jpg
165
340
Breckenridge Grand Vacations
http://blog.breckenridgegrandvacations.com/wp-content/uploads/2016/07/BGV_horizontal_4c-300x102.jpg
Breckenridge Grand Vacations
2019-03-05 11:25:14
2019-03-05 15:16:36
Ski Lessons
If you come to the high country in the winter, you are almost guaranteed to hear about tubing. Tubing has been a family-friendly activity enjoyed by all ages since the 1820s, and its popularity is still going strong! We have tubing operations…
http://blog.breckenridgegrandvacations.com/wp-content/uploads/2010/03/OO_FI.jpg
165
340
Breckenridge Grand Vacations
http://blog.breckenridgegrandvacations.com/wp-content/uploads/2016/07/BGV_horizontal_4c-300x102.jpg
Breckenridge Grand Vacations
2019-03-05 10:54:00
2019-03-05 11:42:18
Tubing