The View from the Bottom is Mike Millisor and Mike Dudick's monthly letter to all of the stakeholders of the Breckenridge Grand Vacations family of resorts.
Every Boot Has a Story
You've heard the expression, "Every picture tells a story." Well, the owners of the new restaurant at Grand Timber Lodge believe every boot has a story—one of adventure, challenge or even championship. Such endeavors require hours and hours of perseverance—hence, the name The Stinky Boot.
Located in the space once occupied by the Lodgepole Bar and Grill, "the Boot" channels the laid-back ski lodge vibe of Colorado in days past. Part of this ambiance is created by the growing collection of mountain-related memorabilia on the walls and shelves that evokes the spirit of the 1970s, 1980s and 1990s.
For example, there's a pair of ski boots worn by Breckenridge legend CJ Mueller in one of the three instances in which he broke the downhill speed skiing record, this one at 131 mph!!! There's an autographed ski from three-time Olympic alpine champion Jean-Claude Killy. Of course, what more of a Breckenridge way to celebrate Killy's achievements than to turn it into a shot ski (be sure to ask for it when you're there). There's also an autographed poster and snowboard boots from Steve Fischer, noted Olympian and X-Games champion. They even have a roller-skating boot worn by our very own Dawn Vranas (HR department) when she skated in the US National Championships in the 1990s.
This hidden gem is a place where owners, friends and locals alike can kick back, mingle and enjoy drinks and appetizers (Happy Hour is 2:30 to 5:30 p.m. daily) or have a delicious lunch or dinner. You can watch old ski films inside or hang outside by the firepits. The American pub food is a creative step up, serving something for everyone. The fare includes sandwiches, salads, chili, pizza and appetizers. Some of these offerings redefine the phrase "comfort food": think Tater Tots with bacon, queso, sour cream and scallions. Yum!
"The Boot" also has an event space that can accommodate reunions, rehearsal dinners or any kind of group dinner. With a capacity of 25 to 65 people, it's the perfect spot to gather for a special occasion with family and friends.
The Stinky Boot is open every day from 11 a.m. to 9 p.m. We hope to bump into you there sometime soon. Until then, from our table to yours, we thank you again for being a part of the Breckenridge Grand Vacations family.
Mike and Mike
GrandVacations@breckenridgegrandvacations.com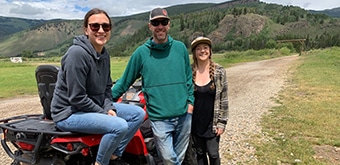 For the adrenaline-seeker in the family, Nova offers both guided and unguided ATV tours. We recommend doing a guided ATV tour, especially if it's your first time. The knowledgeable and fun guides know the best trails and can bring you to all…
https://blog.breckenridgegrandvacations.com/wp-content/uploads/2019/08/Nova-Guides-FI.jpg
165
340
Breckenridge Grand Vacations
http://blog.breckenridgegrandvacations.com/wp-content/uploads/2016/07/BGV_horizontal_4c-300x102.jpg
Breckenridge Grand Vacations
2019-08-08 11:26:53
2019-08-09 12:02:40
Our Day With Nova Guides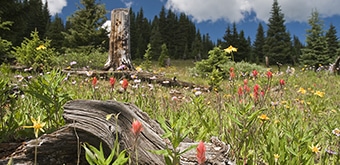 Summertime is one of the most beautiful times to spend your days in the high country. But the weather can be somewhat of a mystery. Afternoon rain showers are very common, evening temperatures dip lower than you may be used to, and those bluebird…
https://blog.breckenridgegrandvacations.com/wp-content/uploads/2019/08/Summer-FI.jpg
165
340
Breckenridge Grand Vacations
http://blog.breckenridgegrandvacations.com/wp-content/uploads/2016/07/BGV_horizontal_4c-300x102.jpg
Breckenridge Grand Vacations
2019-08-08 11:01:08
2019-08-09 09:31:40
Summer Packing List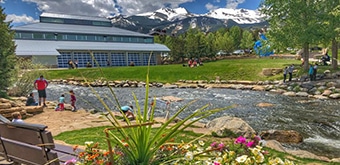 Staying for a week in Breckenridge creates the ultimate experience of relaxing, rejuvenating and having the time of your life. All the Breckenridge Grand Vacation resorts provide necessities such as coffee, tea, toilet paper, shampoo, lotion…
https://blog.breckenridgegrandvacations.com/wp-content/uploads/2019/07/summer-FI.jpg
165
340
Breckenridge Grand Vacations
http://blog.breckenridgegrandvacations.com/wp-content/uploads/2016/07/BGV_horizontal_4c-300x102.jpg
Breckenridge Grand Vacations
2019-07-09 15:03:22
2019-07-10 15:26:31
10 Extra Items to Pack for a Week Vacation
Interval International Lingo Comprehending and understanding all facets of Interval International's services can be intimidating. Understanding the basic fundamentals and terms associated with your Interval International membership can…
https://blog.breckenridgegrandvacations.com/wp-content/uploads/2015/11/II_FI2.jpg
167
342
Breckenridge Grand Vacations
http://blog.breckenridgegrandvacations.com/wp-content/uploads/2016/07/BGV_horizontal_4c-300x102.jpg
Breckenridge Grand Vacations
2019-07-07 10:10:02
2019-07-10 15:58:19
Interval International Lingo
https://blog.breckenridgegrandvacations.com/wp-content/uploads/2019/06/FI.jpg
165
340
Breckenridge Grand Vacations
http://blog.breckenridgegrandvacations.com/wp-content/uploads/2016/07/BGV_horizontal_4c-300x102.jpg
Breckenridge Grand Vacations
2019-06-06 12:45:35
2019-06-06 12:46:13
View from the Bottom
Have a question about a reservation, your ownership or Interval International? Our Owner Support and Interval International teams are available to help, and they are now available via Live Chat! This great resource can save you time and help…
https://blog.breckenridgegrandvacations.com/wp-content/uploads/2019/06/Live-Chat-FI.jpg
165
340
Breckenridge Grand Vacations
http://blog.breckenridgegrandvacations.com/wp-content/uploads/2016/07/BGV_horizontal_4c-300x102.jpg
Breckenridge Grand Vacations
2019-06-06 11:51:25
2019-06-06 12:24:05
Live Chat
Looking to spend a little time on the water while on vacation? Plan an adventure out on the lake during your next visit to Breckenridge. From stand up paddleboard (SUP) rentals to boat rentals, there are a variety of activities that should…
https://blog.breckenridgegrandvacations.com/wp-content/uploads/2018/05/Marin.Kayak_.jpg
165
340
Breckenridge Grand Vacations
http://blog.breckenridgegrandvacations.com/wp-content/uploads/2016/07/BGV_horizontal_4c-300x102.jpg
Breckenridge Grand Vacations
2019-06-06 11:42:16
2019-06-06 12:47:13
A Day on the Marina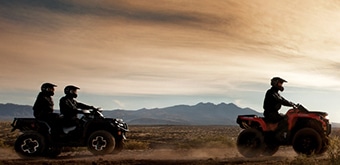 https://blog.breckenridgegrandvacations.com/wp-content/uploads/2018/08/Nova-Guides.jpg
165
340
Breckenridge Grand Vacations
http://blog.breckenridgegrandvacations.com/wp-content/uploads/2016/07/BGV_horizontal_4c-300x102.jpg
Breckenridge Grand Vacations
2019-06-06 11:40:50
2019-06-06 11:44:50
ATV, RZR AND JEEP TOURS
https://blog.breckenridgegrandvacations.com/wp-content/uploads/2019/05/Spring.jpg
165
340
Breckenridge Grand Vacations
http://blog.breckenridgegrandvacations.com/wp-content/uploads/2016/07/BGV_horizontal_4c-300x102.jpg
Breckenridge Grand Vacations
2019-05-08 11:09:07
2019-05-08 14:57:24
Spring Skiing Essentials