Our Ongoing Commitment to Heart Health
As most of you already know, heart health is near and dear to us at Breckenridge Grand Vacations. It's one of the ways we honor the legacy of our partner and brother, the late Rob Millisor, who left us way too soon because of an undiagnosed heart problem. That tragic moment eventually gave rise to BGV Gives, our company's philanthropic branch, and the annual Rob Millisor (RAM) Heart Health Walk that takes place each June at Carter Park here in town.
Through this event, we have raised more than $530,000, 100 percent of which has gone to heart health programs in our community. These include free heart health screenings at the hospital, educational events, and grants given to the High Altitude Research Center (HARC). HARC studies the health effects of living at this altitude.
So, you may be wondering what this has to do with your ownership. Well…
Several months ago, we were inspired by the Town of Breckenridge to take a leadership role in a collaborative community effort to increase the number of publicly accessible automatic external defibrillators (AEDs) around Breckenridge and Summit County. The first step in this process is to update the Summit County EMS registry of AEDs. We have learned that all of the devices we have may not be on it. Along with other groups, we will identify the locations of all AEDs in the community and ensure the registry is up to date.
Once the AED identifications are complete, the Summit County GIS (geographic information systems) will map their locations. From this map, we'll be able to see where the gaps are and work together with other groups to provide grant money (from our Heart Health Fund) to purchase more AEDs. What's really cool about this is that once the AED map is done, the 911 dispatchers will be able to tell any caller where the closest device is located, and this of course, can be truly life-saving to someone having a heart attack.
After an article about the AED program appeared in our local newspaper, a CBS news reporter stopped by to interview Mike (Dudick) about it. You can watch the clip here.
We are really proud to be a part of this initiative. It will create a safer place for you and your family in your vacation hometown. All of our resorts have AEDs in the appropriate places on property. While we certainly hope you never need one, we believe you will find comfort in knowing that more AEDs will be available if you or a loved one ever does.
So, cheers to your health! And as always, we hope to see you soon again in Breckenridge.
Mike and Mike
GrandVacations@breckenridgegrandvacations.com
http://blog.breckenridgegrandvacations.com/wp-content/uploads/2019/05/Spring.jpg
165
340
Breckenridge Grand Vacations
http://blog.breckenridgegrandvacations.com/wp-content/uploads/2016/07/BGV_horizontal_4c-300x102.jpg
Breckenridge Grand Vacations
2019-05-08 11:09:07
2019-05-08 14:57:24
Spring Skiing Essentials
http://blog.breckenridgegrandvacations.com/wp-content/uploads/2019/05/Act.jpg
165
340
Breckenridge Grand Vacations
http://blog.breckenridgegrandvacations.com/wp-content/uploads/2016/07/BGV_horizontal_4c-300x102.jpg
Breckenridge Grand Vacations
2019-05-08 10:45:34
2019-05-08 14:50:06
Resort Activities
Summit County is full of activities to keep you moving throughout the year. In Breckenridge, fat bikes can keep you riding no matter how much snow there is! Fat bikes have oversized tires that give the bike more surface area and grip on unstable…
http://blog.breckenridgegrandvacations.com/wp-content/uploads/2010/02/Fat-Bike-FI.jpg
165
340
Breckenridge Grand Vacations
http://blog.breckenridgegrandvacations.com/wp-content/uploads/2016/07/BGV_horizontal_4c-300x102.jpg
Breckenridge Grand Vacations
2019-04-08 10:27:37
2019-04-08 11:43:25
Fat Biking
Trying to plan a fun-filled family vacation?  It can be difficult to find just the right place for everyone, especially when there's limited availability.  But don't worry - there's no need to fear!  Here are some suggestions of fun…
http://blog.breckenridgegrandvacations.com/wp-content/uploads/2015/02/II_FI2.jpg
167
342
Breckenridge Grand Vacations
http://blog.breckenridgegrandvacations.com/wp-content/uploads/2016/07/BGV_horizontal_4c-300x102.jpg
Breckenridge Grand Vacations
2019-04-08 08:50:46
2019-04-08 16:32:45
Interval International Tip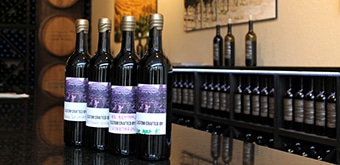 Interested in a one-of-a-kind souvenir from your next Breckenridge vacation? Why not try your hand at wine blending! Continental Divide Winery, CDW, opened in December 2016 and has been thriving ever since. With wine tastings, wine blending,…
http://blog.breckenridgegrandvacations.com/wp-content/uploads/2010/03/FI_WBE.jpg
165
340
Breckenridge Grand Vacations
http://blog.breckenridgegrandvacations.com/wp-content/uploads/2016/07/BGV_horizontal_4c-300x102.jpg
Breckenridge Grand Vacations
2019-04-08 08:41:23
2019-04-08 16:33:50
Wine Blending Experience
The Kessler family have enjoyed their Grand Lodge on Peak 7 timeshare for many years and have found a way to share their Breckenridge experience with others in need. Recently, Vicki Kessler shared her family's decision to donate their timeshare…
http://blog.breckenridgegrandvacations.com/wp-content/uploads/2016/10/Kessler-Family.jpg
164
340
Breckenridge Grand Vacations
http://blog.breckenridgegrandvacations.com/wp-content/uploads/2016/07/BGV_horizontal_4c-300x102.jpg
Breckenridge Grand Vacations
2019-04-08 08:21:47
2019-04-08 14:39:45
Timeshare Week Donations For Charity
As most of you already know, heart health is near and dear to us at Breckenridge Grand Vacations. It's one of the ways we honor the legacy of our partner and brother, the late Rob Millisor, who left us way too soon because of an undiagnosed…
http://blog.breckenridgegrandvacations.com/wp-content/uploads/2010/09/FI.jpg
165
340
Breckenridge Grand Vacations
http://blog.breckenridgegrandvacations.com/wp-content/uploads/2016/07/BGV_horizontal_4c-300x102.jpg
Breckenridge Grand Vacations
2019-03-05 13:27:01
2019-03-05 15:26:06
View from the Bottom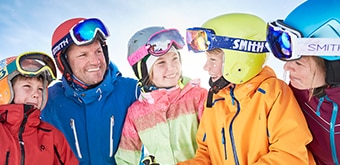 Breckenridge's Ski and Ride School offers various programs to help meet your specific needs for becoming a better skier or snowboarder. There are three separate ski schools located across Breckenridge: The Village and Beaver Run (both located…
http://blog.breckenridgegrandvacations.com/wp-content/uploads/2019/03/Ski.jpg
165
340
Breckenridge Grand Vacations
http://blog.breckenridgegrandvacations.com/wp-content/uploads/2016/07/BGV_horizontal_4c-300x102.jpg
Breckenridge Grand Vacations
2019-03-05 11:25:14
2019-03-05 15:16:36
Ski Lessons
If you come to the high country in the winter, you are almost guaranteed to hear about tubing. Tubing has been a family-friendly activity enjoyed by all ages since the 1820s, and its popularity is still going strong! We have tubing operations…
http://blog.breckenridgegrandvacations.com/wp-content/uploads/2010/03/OO_FI.jpg
165
340
Breckenridge Grand Vacations
http://blog.breckenridgegrandvacations.com/wp-content/uploads/2016/07/BGV_horizontal_4c-300x102.jpg
Breckenridge Grand Vacations
2019-03-05 10:54:00
2019-03-05 11:42:18
Tubing