So, What's Cooking on Wednesday Nights?
Happy spring, everyone!
We hope that wherever you are, you can see the season beginning to shift from a long winter to more temperate weather with trees, plants, and flowers blooming. It's probably a little bit of a projection on our part, after an epic March with more snow than we can remember in many years. Needless to say, here in Breckenridge, spring is defined a little differently—warmer, yes, but still with plenty of snow likely to fall for weeks to come, keeping big smiles on the faces of our owners who enjoy spending time on the mountain.
Speaking of smiles, several months ago, our creative Activity Department developed a plan for a new and fun evening event for you: the Grand Culinary Experience. Owners from all our properties are welcome to sign up for this delectable cooking demonstration and dinner, presented by local chef Christian Anderson, that takes place at GC8 each Wednesday night. You'll not only learn a lot, but you'll enjoy a fabulous meal and get to know some of your fellow owners.
Here how it works: Chef Christian preps all ingredients prior to your arrival, and then provides an instructional demonstration of what he's doing and why in each step of the three course meal. You're free to ask as many questions as you want, so it's a very interactive demo—and then, of course you get to enjoy the fruits of his labor while he prepares the next course. One reason owners are really enjoying this is that Chef shows you how to make the most of the kitchen in your unit, and that you don't have to limit your love of cooking just because you're on vacation.
In March, we enjoyed a wonderful meal at the Grand Culinary Experience that included an arugula caprese salad to start; seared salmon, creamy polenta with Reggiano Parmesan, and ratatouille for the main course; followed by a lip-smacking strawberry shortcake. It was truly divine!
It was a really fun time, plus we learned some cool new techniques to take home to our own kitchens. We hope you'll consider signing up for this when you're here during your week. As mentioned above, it's open to all our owners. The Grand Culinary Experience takes place each Wednesday from 6:00–9:00 pm and is held in a model unit at GC8. The cost is $90 per person, and Chef can accommodate up to 10 people for each meal. We know you'll really enjoy it!
With smiles on our faces, we send our best to you and your families, and look forward to seeing you soon again in your vacation hometown of Breckenridge.
Mike and Mike
GrandVacations@breckenridgegrandvacations.com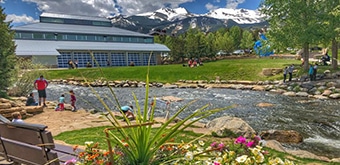 Staying for a week in Breckenridge creates the ultimate experience of relaxing, rejuvenating and having the time of your life. All the Breckenridge Grand Vacation resorts provide necessities such as coffee, tea, toilet paper, shampoo, lotion…
https://blog.breckenridgegrandvacations.com/wp-content/uploads/2019/07/summer-FI.jpg
165
340
Breckenridge Grand Vacations
http://blog.breckenridgegrandvacations.com/wp-content/uploads/2016/07/BGV_horizontal_4c-300x102.jpg
Breckenridge Grand Vacations
2019-07-09 15:03:22
2019-07-10 15:26:31
10 Extra Items to Pack for a Week Vacation
Interval International Lingo Comprehending and understanding all facets of Interval International's services can be intimidating. Understanding the basic fundamentals and terms associated with your Interval International membership can…
https://blog.breckenridgegrandvacations.com/wp-content/uploads/2015/11/II_FI2.jpg
167
342
Breckenridge Grand Vacations
http://blog.breckenridgegrandvacations.com/wp-content/uploads/2016/07/BGV_horizontal_4c-300x102.jpg
Breckenridge Grand Vacations
2019-07-07 10:10:02
2019-07-10 15:58:19
Interval International Lingo
https://blog.breckenridgegrandvacations.com/wp-content/uploads/2019/06/FI.jpg
165
340
Breckenridge Grand Vacations
http://blog.breckenridgegrandvacations.com/wp-content/uploads/2016/07/BGV_horizontal_4c-300x102.jpg
Breckenridge Grand Vacations
2019-06-06 12:45:35
2019-06-06 12:46:13
View from the Bottom
Have a question about a reservation, your ownership or Interval International? Our Owner Support and Interval International teams are available to help, and they are now available via Live Chat! This great resource can save you time and help…
https://blog.breckenridgegrandvacations.com/wp-content/uploads/2019/06/Live-Chat-FI.jpg
165
340
Breckenridge Grand Vacations
http://blog.breckenridgegrandvacations.com/wp-content/uploads/2016/07/BGV_horizontal_4c-300x102.jpg
Breckenridge Grand Vacations
2019-06-06 11:51:25
2019-06-06 12:24:05
Live Chat
Looking to spend a little time on the water while on vacation? Plan an adventure out on the lake during your next visit to Breckenridge. From stand up paddleboard (SUP) rentals to boat rentals, there are a variety of activities that should…
https://blog.breckenridgegrandvacations.com/wp-content/uploads/2018/05/Marin.Kayak_.jpg
165
340
Breckenridge Grand Vacations
http://blog.breckenridgegrandvacations.com/wp-content/uploads/2016/07/BGV_horizontal_4c-300x102.jpg
Breckenridge Grand Vacations
2019-06-06 11:42:16
2019-06-06 12:47:13
A Day on the Marina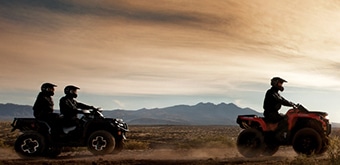 https://blog.breckenridgegrandvacations.com/wp-content/uploads/2018/08/Nova-Guides.jpg
165
340
Breckenridge Grand Vacations
http://blog.breckenridgegrandvacations.com/wp-content/uploads/2016/07/BGV_horizontal_4c-300x102.jpg
Breckenridge Grand Vacations
2019-06-06 11:40:50
2019-06-06 11:44:50
ATV, RZR AND JEEP TOURS
https://blog.breckenridgegrandvacations.com/wp-content/uploads/2019/05/Spring.jpg
165
340
Breckenridge Grand Vacations
http://blog.breckenridgegrandvacations.com/wp-content/uploads/2016/07/BGV_horizontal_4c-300x102.jpg
Breckenridge Grand Vacations
2019-05-08 11:09:07
2019-05-08 14:57:24
Spring Skiing Essentials
https://blog.breckenridgegrandvacations.com/wp-content/uploads/2019/05/Act.jpg
165
340
Breckenridge Grand Vacations
http://blog.breckenridgegrandvacations.com/wp-content/uploads/2016/07/BGV_horizontal_4c-300x102.jpg
Breckenridge Grand Vacations
2019-05-08 10:45:34
2019-05-08 14:50:06
Resort Activities
Summit County is full of activities to keep you moving throughout the year. In Breckenridge, fat bikes can keep you riding no matter how much snow there is! Fat bikes have oversized tires that give the bike more surface area and grip on unstable…
https://blog.breckenridgegrandvacations.com/wp-content/uploads/2010/02/Fat-Bike-FI.jpg
165
340
Breckenridge Grand Vacations
http://blog.breckenridgegrandvacations.com/wp-content/uploads/2016/07/BGV_horizontal_4c-300x102.jpg
Breckenridge Grand Vacations
2019-04-08 10:27:37
2019-04-08 11:43:25
Fat Biking