Greetings Everyone!
Spring has finally arrived in Breckenridge, and after a very long but great winter, all of us are glad to see some milder weather. But… something is different here this year … You may or may not know that Breckenridge Ski Resort has extended the season until the end of May! This is great news for us and for all of you who love getting out for some Spring skiing or riding.
Although Peaks 9 and 10 are now closed, 1,000 acres on Peaks 6, 7 and 8 are available for turns on intermediate (including some groomers – yay!), advanced and expert-level terrain (please note, there are not any beginner runs open now). There's even a small terrain park available. Peak 7 is the hub of operations for the rest of the season, with the Independence Super Chair operating to provide access to the runs on Peak 7, Claimjumper on Peak 8 and the higher lifts. What's more, Pioneer Crossing at the top of the lift is open Friday through Sunday and has outdoor grill service during the week. Sevens, located in the Grand Lodge on Peak 7, is open daily. They're serving a limited breakfast menu, but full menu for lunch and dinner. And, Spring skiing/riding in Breckenridge is even more complete with the energetic DJ music spinning at the base! Everyone is having such a fun time, so we hope those of you who like spending time on the mountain will come on up and enjoy some springtime in Breckenridge. Plus, it's an excellent way to use your Bonus Time!
Also, while we're on the topic of great activities, it is now only one month away until we host the 4th Annual Rob Millisor Heart Health Walk on Saturday June 8th. For our owners who are new to the BGV family, Rob was our partner and brother who passed away in 2015 while on a philanthropic mission in Nepal. In spite of being physically fit, he had an undiagnosed heart condition that took his life during that trip. The Walk is our way to raise money for heart health awareness in the community by providing education and free screenings as well as support for various heart-related initiatives, so that others can potentially avoid the tragedy that happened to Rob at age 51.
This event takes place at Carter Park and includes a 5K trail run, 5K trail walk and 1 mile walk through town, along with live music, children's activities, vendors, raffles, schwag, and a delicious heart-healthy lunch! It's an upbeat, fun and family-friendly gathering of people coming together for a very worthy cause and a day of fresh air in the mountains. If you're interested, click here to register. We really hope you can join us!
Sending our best to all of you,
Mike and Mike
Last month, we sent our annual Employee Barometer survey to all full- and part-time BGV employees. Asking every employee to thoughtfully respond to more than a dozen questions involves a significant commitment of time and resources on both sides.…
https://blog.breckenridgegrandvacations.com/wp-content/uploads/2010/12/Execs.jpg
165
340
Breckenridge Grand Vacations
http://blog.breckenridgegrandvacations.com/wp-content/uploads/2016/07/BGV_horizontal_4c-300x102.jpg
Breckenridge Grand Vacations
2019-10-07 15:14:05
2019-10-09 11:14:12
View from the Bottom
Looking for a thrilling, challenging, and exhilarating family activity? Make your way over to one of Breckenridge's escape rooms for a heart-pounding race against the clock. Teamwork, problem solving, and quick thinking will be the only tools…
https://blog.breckenridgegrandvacations.com/wp-content/uploads/2010/03/Escape_Room_FI.jpg
165
340
Breckenridge Grand Vacations
http://blog.breckenridgegrandvacations.com/wp-content/uploads/2016/07/BGV_horizontal_4c-300x102.jpg
Breckenridge Grand Vacations
2019-10-07 11:40:45
2019-10-09 11:19:32
Breck Escape Rooms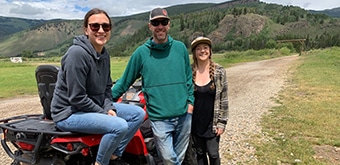 For the adrenaline-seeker in the family, Nova offers both guided and unguided ATV tours. We recommend doing a guided ATV tour, especially if it's your first time. The knowledgeable and fun guides know the best trails and can bring you to all…
https://blog.breckenridgegrandvacations.com/wp-content/uploads/2019/08/Nova-Guides-FI.jpg
165
340
Breckenridge Grand Vacations
http://blog.breckenridgegrandvacations.com/wp-content/uploads/2016/07/BGV_horizontal_4c-300x102.jpg
Breckenridge Grand Vacations
2019-08-08 11:26:53
2019-08-09 12:02:40
Our Day With Nova Guides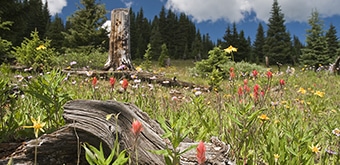 Summertime is one of the most beautiful times to spend your days in the high country. But the weather can be somewhat of a mystery. Afternoon rain showers are very common, evening temperatures dip lower than you may be used to, and those bluebird…
https://blog.breckenridgegrandvacations.com/wp-content/uploads/2019/08/Summer-FI.jpg
165
340
Breckenridge Grand Vacations
http://blog.breckenridgegrandvacations.com/wp-content/uploads/2016/07/BGV_horizontal_4c-300x102.jpg
Breckenridge Grand Vacations
2019-08-08 11:01:08
2019-08-09 09:31:40
Summer Packing List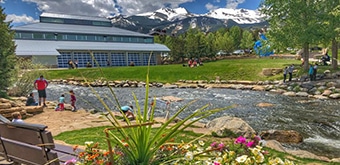 Staying for a week in Breckenridge creates the ultimate experience of relaxing, rejuvenating and having the time of your life. All the Breckenridge Grand Vacation resorts provide necessities such as coffee, tea, toilet paper, shampoo, lotion…
https://blog.breckenridgegrandvacations.com/wp-content/uploads/2019/07/summer-FI.jpg
165
340
Breckenridge Grand Vacations
http://blog.breckenridgegrandvacations.com/wp-content/uploads/2016/07/BGV_horizontal_4c-300x102.jpg
Breckenridge Grand Vacations
2019-07-09 15:03:22
2019-07-10 15:26:31
10 Extra Items to Pack for a Week Vacation
Interval International Lingo Comprehending and understanding all facets of Interval International's services can be intimidating. Understanding the basic fundamentals and terms associated with your Interval International membership can…
https://blog.breckenridgegrandvacations.com/wp-content/uploads/2015/11/II_FI2.jpg
167
342
Breckenridge Grand Vacations
http://blog.breckenridgegrandvacations.com/wp-content/uploads/2016/07/BGV_horizontal_4c-300x102.jpg
Breckenridge Grand Vacations
2019-07-07 10:10:02
2019-07-10 15:58:19
Interval International Lingo
https://blog.breckenridgegrandvacations.com/wp-content/uploads/2019/06/FI.jpg
165
340
Breckenridge Grand Vacations
http://blog.breckenridgegrandvacations.com/wp-content/uploads/2016/07/BGV_horizontal_4c-300x102.jpg
Breckenridge Grand Vacations
2019-06-06 12:45:35
2019-06-06 12:46:13
View from the Bottom
Have a question about a reservation, your ownership or Interval International? Our Owner Support and Interval International teams are available to help, and they are now available via Live Chat! This great resource can save you time and help…
https://blog.breckenridgegrandvacations.com/wp-content/uploads/2019/06/Live-Chat-FI.jpg
165
340
Breckenridge Grand Vacations
http://blog.breckenridgegrandvacations.com/wp-content/uploads/2016/07/BGV_horizontal_4c-300x102.jpg
Breckenridge Grand Vacations
2019-06-06 11:51:25
2019-06-06 12:24:05
Live Chat
Looking to spend a little time on the water while on vacation? Plan an adventure out on the lake during your next visit to Breckenridge. From stand up paddleboard (SUP) rentals to boat rentals, there are a variety of activities that should…
https://blog.breckenridgegrandvacations.com/wp-content/uploads/2018/05/Marin.Kayak_.jpg
165
340
Breckenridge Grand Vacations
http://blog.breckenridgegrandvacations.com/wp-content/uploads/2016/07/BGV_horizontal_4c-300x102.jpg
Breckenridge Grand Vacations
2019-06-06 11:42:16
2019-06-06 12:47:13
A Day on the Marina