Greetings from Beautiful Breckenridge!
We hope you are all doing well. The sun is shining here, and we hope last week's surprise snowstorm was the last of the season! There is so much to look forward to in the coming weeks and months in your vacation hometown—we can't wait for summer to get started!
With the Heart Health Walk coming up this weekend, we are reminded of one of Rob Millisor's greatest contributions: teaching us the importance of giving back to the community that has been so good to us. In fact, BGV Gives, the philanthropic branch of Breckenridge Grand Vacations, was created to honor Rob's legacy. Through this non-profit, BGV provides grants, donations, and other forms of support to help strengthen important aspects of our community. We thought you might enjoy learning a little bit more about this segment of our company.
BGV Gives supports three main categories of services: Health, Human Services, and Education. For example, in the Health sector, we provide important support for the Community Care Clinic, which is open to everyone, but is very much a safety net for those who may otherwise struggle to get needed medical care. Some of the other primary organizations in the health and human services categories include the Family Intercultural Resource Center, Advocates for Victims of Assault, and the Breckenridge Outdoor Education Center, which is widely known for its adaptive ski and ride school and wilderness programs for people of all abilities. Our grants in education help to fund scholarships, school equipment, summer reading programs, and music in the schools. Through BGV Gives, we also provide assistance for local children whose families cannot afford the cost of their participation in activities such as downhill and cross-country skiing, hockey, soccer, baseball, and rugby. Additionally, we play a role in helping important environmental organizations, like recycling initiatives as well as trail work with the local Forest Service.
We encourage our employees to give back to the community, too, particularly through volunteerism. In fact, each employee is allotted 24 hours of Volunteer Time Off annually to use at their discretion with non-profit organizations that are important to them.
A really GRAND example of volunteerism was recently demonstrated by two of our senior staff members in the accounting department, Linda Nelson and Colin Timm. They went to Nepal with local physician Louis Perrinjaquet, MD (aka "Doc PJ"), the founder of the all-volunteer organization Doctors to the World.  While there, they traveled to four different villages in a remote region of Nepal, delivering medications, vitamins, toothbrushes, and first aid supplies to the residents, while the doctors on the trip treated patients and pulled teeth in the clinics. They also delivered uniforms to the school in Goljung Village; these uniforms were purchased with grant money from the Global Relief Fund established by Rob and Amy Millisor. In a note sent from Nepal, Linda said, "We are so happy to be able to honor Rob's legacy in this way. The people here clearly loved him!"
We hope each of you finds the fulfillment through volunteerism and/or philanthropy that we do. We'd love to hear your stories, so please feel free to share them with us.
In the meantime, a big thanks to all of you who are planning to come to Breckenridge and join us for the fourth annual Rob Millisor Heart Health Walk. We look forward to seeing you then. It will be a fun time for the whole family. And, if you decide at the last minute you want to join us this Saturday, walk-in registration opens at 8:30. There's still time!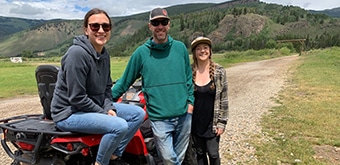 For the adrenaline-seeker in the family, Nova offers both guided and unguided ATV tours. We recommend doing a guided ATV tour, especially if it's your first time. The knowledgeable and fun guides know the best trails and can bring you to all…
https://blog.breckenridgegrandvacations.com/wp-content/uploads/2019/08/Nova-Guides-FI.jpg
165
340
Breckenridge Grand Vacations
http://blog.breckenridgegrandvacations.com/wp-content/uploads/2016/07/BGV_horizontal_4c-300x102.jpg
Breckenridge Grand Vacations
2019-08-08 11:26:53
2019-08-09 12:02:40
Our Day With Nova Guides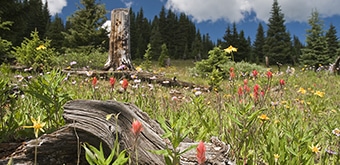 Summertime is one of the most beautiful times to spend your days in the high country. But the weather can be somewhat of a mystery. Afternoon rain showers are very common, evening temperatures dip lower than you may be used to, and those bluebird…
https://blog.breckenridgegrandvacations.com/wp-content/uploads/2019/08/Summer-FI.jpg
165
340
Breckenridge Grand Vacations
http://blog.breckenridgegrandvacations.com/wp-content/uploads/2016/07/BGV_horizontal_4c-300x102.jpg
Breckenridge Grand Vacations
2019-08-08 11:01:08
2019-08-09 09:31:40
Summer Packing List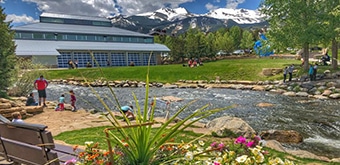 Staying for a week in Breckenridge creates the ultimate experience of relaxing, rejuvenating and having the time of your life. All the Breckenridge Grand Vacation resorts provide necessities such as coffee, tea, toilet paper, shampoo, lotion…
https://blog.breckenridgegrandvacations.com/wp-content/uploads/2019/07/summer-FI.jpg
165
340
Breckenridge Grand Vacations
http://blog.breckenridgegrandvacations.com/wp-content/uploads/2016/07/BGV_horizontal_4c-300x102.jpg
Breckenridge Grand Vacations
2019-07-09 15:03:22
2019-07-10 15:26:31
10 Extra Items to Pack for a Week Vacation
Interval International Lingo Comprehending and understanding all facets of Interval International's services can be intimidating. Understanding the basic fundamentals and terms associated with your Interval International membership can…
https://blog.breckenridgegrandvacations.com/wp-content/uploads/2015/11/II_FI2.jpg
167
342
Breckenridge Grand Vacations
http://blog.breckenridgegrandvacations.com/wp-content/uploads/2016/07/BGV_horizontal_4c-300x102.jpg
Breckenridge Grand Vacations
2019-07-07 10:10:02
2019-07-10 15:58:19
Interval International Lingo
https://blog.breckenridgegrandvacations.com/wp-content/uploads/2019/06/FI.jpg
165
340
Breckenridge Grand Vacations
http://blog.breckenridgegrandvacations.com/wp-content/uploads/2016/07/BGV_horizontal_4c-300x102.jpg
Breckenridge Grand Vacations
2019-06-06 12:45:35
2019-06-06 12:46:13
View from the Bottom
Have a question about a reservation, your ownership or Interval International? Our Owner Support and Interval International teams are available to help, and they are now available via Live Chat! This great resource can save you time and help…
https://blog.breckenridgegrandvacations.com/wp-content/uploads/2019/06/Live-Chat-FI.jpg
165
340
Breckenridge Grand Vacations
http://blog.breckenridgegrandvacations.com/wp-content/uploads/2016/07/BGV_horizontal_4c-300x102.jpg
Breckenridge Grand Vacations
2019-06-06 11:51:25
2019-06-06 12:24:05
Live Chat
Looking to spend a little time on the water while on vacation? Plan an adventure out on the lake during your next visit to Breckenridge. From stand up paddleboard (SUP) rentals to boat rentals, there are a variety of activities that should…
https://blog.breckenridgegrandvacations.com/wp-content/uploads/2018/05/Marin.Kayak_.jpg
165
340
Breckenridge Grand Vacations
http://blog.breckenridgegrandvacations.com/wp-content/uploads/2016/07/BGV_horizontal_4c-300x102.jpg
Breckenridge Grand Vacations
2019-06-06 11:42:16
2019-06-06 12:47:13
A Day on the Marina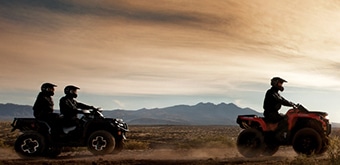 https://blog.breckenridgegrandvacations.com/wp-content/uploads/2018/08/Nova-Guides.jpg
165
340
Breckenridge Grand Vacations
http://blog.breckenridgegrandvacations.com/wp-content/uploads/2016/07/BGV_horizontal_4c-300x102.jpg
Breckenridge Grand Vacations
2019-06-06 11:40:50
2019-06-06 11:44:50
ATV, RZR AND JEEP TOURS
https://blog.breckenridgegrandvacations.com/wp-content/uploads/2019/05/Spring.jpg
165
340
Breckenridge Grand Vacations
http://blog.breckenridgegrandvacations.com/wp-content/uploads/2016/07/BGV_horizontal_4c-300x102.jpg
Breckenridge Grand Vacations
2019-05-08 11:09:07
2019-05-08 14:57:24
Spring Skiing Essentials