With summer on the way, the rivers are flowing in our beautiful high country. Sign up for a splashy, fun time with Performance Tours Rafting! Whether you are interested in a relaxing, scenic float or exhilarating, Class V rapids, Performance Tours has the trip for you!
Whichever trip you choose, let this award-winning company be part of your rafting summer fun! Contact your Activities Coordinators for more information, specials and discounts.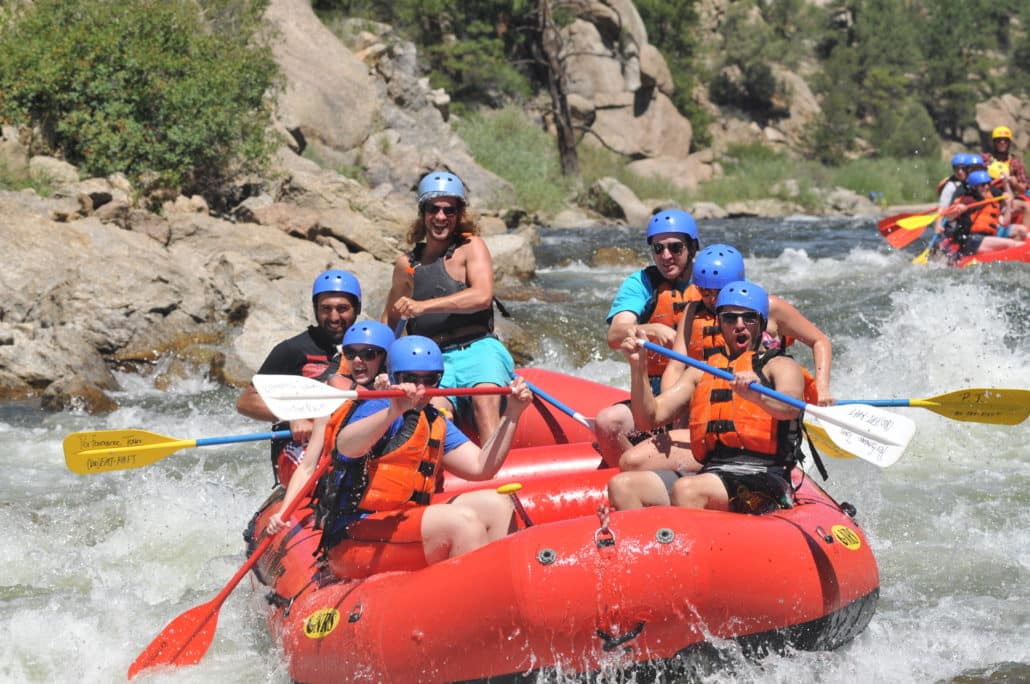 The Mild and Scenic trip is great for those with young children, as it is a relaxing scenic float trip down the Arkansas River. You will get a chance to paddle slowly through beautiful canyons and mountains. The minimum age is four years old, so this is a great way to get your little ones hooked on rafting!
Trip Name: Mild and Scenic
Class Type: I – II
River: Arkansas River
Trip options: Full day and half day
For a bit more adventure, check out the Class III rapids of Brown's Canyon. This trip is the most popular trip down the Arkansas River! Half-day, three-quarter-day and full-day trips are available. If you choose to take part in the full-day option, you will be treated to a delicious riverside lunch. This trip will get your heart pumping with some paddling and put a smile on your face. Great for families with children older than six years of age.
Trip Name: Browns Canyon National Monument
Class Type: III+
River: Arkansas River
Trip options: Full day and half day
For the thrill seekers or experienced rafters ages 16 and older, try an exciting trip down Numbers! This ride will be for those who want an adrenaline rush, as well as some great scenery. You will have to paddle through steep and tight canyons in Class IV-V water. You must be in good physical condition for this river. Be prepared to get splashed!
Trip Name: Royal Gorge
Class Type: IV – V
River: Arkansas River
Trip Options: Full day and half day
Looking to spend a little time on the water while on vacation? Plan an adventure out on the lake during your next visit to Breckenridge. From stand up paddleboard (SUP) rentals to boat rentals, there are a variety of activities that should…
http://blog.breckenridgegrandvacations.com/wp-content/uploads/2018/05/Marin.Kayak_.jpg
165
340
Breckenridge Grand Vacations
http://blog.breckenridgegrandvacations.com/wp-content/uploads/2016/07/BGV_horizontal_4c-300x102.jpg
Breckenridge Grand Vacations
2019-06-06 11:42:16
2019-06-06 12:47:13
A Day on the Marina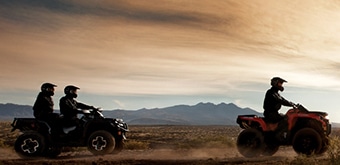 http://blog.breckenridgegrandvacations.com/wp-content/uploads/2018/08/Nova-Guides.jpg
165
340
Breckenridge Grand Vacations
http://blog.breckenridgegrandvacations.com/wp-content/uploads/2016/07/BGV_horizontal_4c-300x102.jpg
Breckenridge Grand Vacations
2019-06-06 11:40:50
2019-06-06 11:44:50
ATV, RZR AND JEEP TOURS
http://blog.breckenridgegrandvacations.com/wp-content/uploads/2019/05/Spring.jpg
165
340
Breckenridge Grand Vacations
http://blog.breckenridgegrandvacations.com/wp-content/uploads/2016/07/BGV_horizontal_4c-300x102.jpg
Breckenridge Grand Vacations
2019-05-08 11:09:07
2019-05-08 14:57:24
Spring Skiing Essentials