A Ski Vacation Packing Guide
Winter in the mountains is such a majestic time! The glittery snow falling from the sky, the town is lit up with lights, and people enjoy skiing and snowboarding. Don't get caught being unprepared! When planning for a spectacular ski vacation to Breckenridge, excitement is going to snowstorm your mind when it comes to thinking of everything you need to pack. Don't fret; we have put together the perfect ski vacation packing guide for you!
Gear
Base Layers – If you hate being cold and having shivers, make sure you don't cheap out on thermals. If you forgot to pack some or didn't pack the best ones, make sure you stop by Mountain Outfitters, North Face, or REI. Base layers could possibly make or break your ski vacation, so make sure you get good ones!
Socks – Cold feet? One of the worst things to endeavor while spending the day on the mountain. Avoid cold feet and make sure to pack extra warm socks. If you forgot to pack those fuzzy warm socks, stop in Joy of Sox on Main Street! They will hook you up with warm and fashionable socks of all different sizes.
Outerwear – You are going to want to pack your warmest winter jacket and ski pants. The weather in the mountains is very unpredictable, you may have a bluebird day, or you may be in a winter snowglobe! Make sure you are prepared for all weather by packing your best winter jacket and ski pants.
Goggles – By far, the most critical factor on the mountain is your ability to see. Goggles will protect your eyes from the sun's glare on the snow but also protect your eye while zooming down the mountain in a winter wonderland.
Ski Pass/Tickets – Want first chair and fresh tracks? That powder isn't going to last forever. To avoid the ticket office lines and the stress, ensure that you have your lift tickets and/or season pass.
On Mountain
Skis, ski pole, snowboard – These may be the most important things to remember. As your mind is in a whirlwind, it might slip your mind. Avoid the hassles and headaches of dealing with the airlines and simplify the way you travel! Ship Skis can arrange door-to-door transportation of your ski gear and luggage from anywhere in the world in just minutes.
Boots – Do you have your skis and snowboard? You don't have to ruin that perfect day on the mountain by forgetting your boots!
Helmet – Protect your noggin! If you find yourself forgetting your helmet, stop by Craniologie Breckenridge to pick up a helmet. They also offer goggles if you are looking for the entire setup!
Wanting to try skiing or snowboarding for the first time and don't have your own on-mountain equipment, or don't want to have the hassle of packing your own equipment and would instead rent? Don't worry; here are a few places that rent everything you need to make the most memorable ski vacation!
@grandcoloradoinfinityspa
Things you may Overlook
Bathing Suit – After you just got done spending the best day shredding on the mountain, soaking in the hot tub to let your muscles relax sounds GREAT! There is no better feeling than sitting in the hot tub with the cold crisp air hitting your shoulders while the rest of your body soaks! While running through all the things you have to pack, make sure your bathing suit is not one of the things that slip your mind.
Uh-oh! It slipt your mind and you left your swimsuit sitting on top of your dresser. A stop by Patagonia, Marmot, or your resort market is now on your itinerary!
Sunscreen – Breckenridge is located at 9,600 feet, making the sun nearly 40 times stronger than sea level. There is a no bigger bummer than getting a ski sunburn on a winter vacation. It could really put a damper on your skiing experience. Make sure you pack eye protection with UVB protection and sunscreen.
Forget your sunscreen? Swing by your resort spa or market to pick some up! If you find yourself in need of some new sunnies, Sun Logic on Main Street is a great place to pick some new ones up!
Chapstick – No one enjoys having cracked, dry or bleeding lips. You can never have enough chapstick; make sure you pack a few!
If you find yourself having cracked, dry or bleeding lips, stop by our local City Market and pick up a few. They have a variety of scents and brands to choose from!
Reusable Water Bottle – Breckenridge is located at a high altitude, and it is essential to stay hydrated! Staying hydrated will help keep altitude sickness at bay and ensure the best ski vacation you are looking forward to. Why not stay hydrated while also protecting the environment by bringing your own reusable water bottle.
You can always be in the market for a new reusable water bottle! Stop by your properties market and grab one as a take-home souvenir.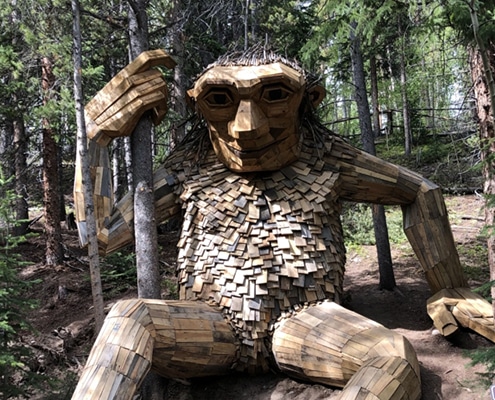 The mountains are a perfect place for family vacations. With an abundance of activities for all ages, there is fun for the whole family! Planning with little ones can present unique challenges. Is it worth paying for a full-day activity and…
https://blog.breckenridgegrandvacations.com/wp-content/uploads/2022/05/Isak680x400.jpg
400
680
Breckenridge Grand Vacations
https://blog.breckenridgegrandvacations.com/wp-content/uploads/2022/05/BGV_Logo_Horz_White-3.png
Breckenridge Grand Vacations
2022-05-20 11:37:23
2022-05-20 15:08:54
Eight Fun Activities To Do With Toddlers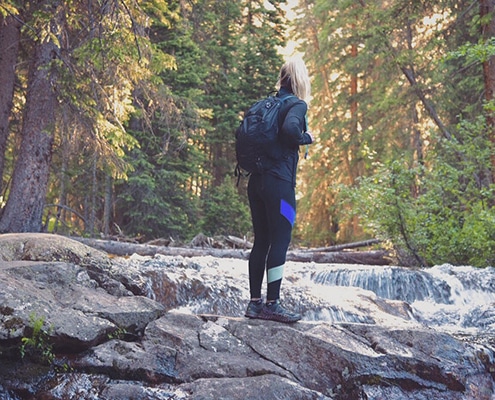 Get your hiking shoes ready because summer is just around the corner! This warm weather has us excited for alpine lakes, scenic vistas, and time on the trail. Hiking is a great way to get some exercise and experience the outdoors but it is important…
https://blog.breckenridgegrandvacations.com/wp-content/uploads/2022/05/680x400HikingEssentials.jpg
400
680
Becca Clark
https://blog.breckenridgegrandvacations.com/wp-content/uploads/2022/05/BGV_Logo_Horz_White-3.png
Becca Clark
2022-05-10 15:52:20
2022-05-18 11:28:16
Summer Hiking Essentials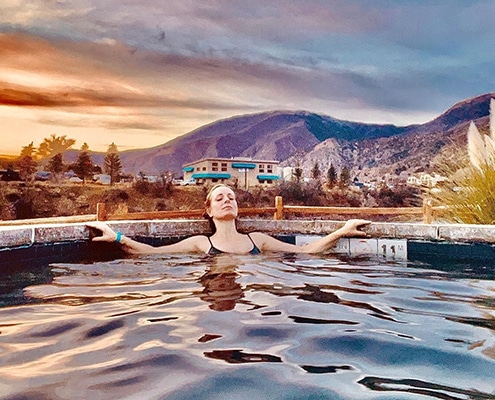 @ironmountainhotsprings
Springtime in the Rockies is a special time to witness a great transformation. Snowstorms become less and less frequent, days get longer, and birds, plants, and animals start emerging from the long winter. The human residents of the mountains…
https://blog.breckenridgegrandvacations.com/wp-content/uploads/2022/04/680x400HotSprings.jpg
400
660
Becca Clark
https://blog.breckenridgegrandvacations.com/wp-content/uploads/2022/05/BGV_Logo_Horz_White-3.png
Becca Clark
2022-04-21 15:41:08
2022-05-09 11:34:10
Hot Springs Near Breckenridge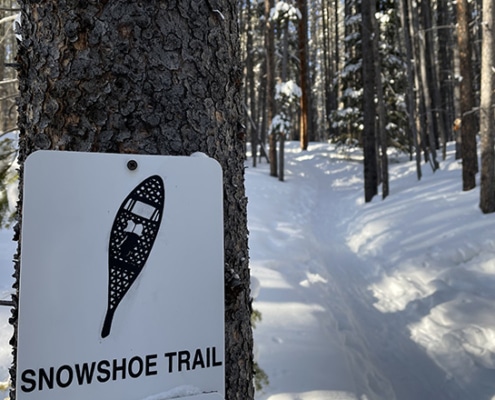 If you want to enjoy our picturesque mountainous winter wonderland, but want to take a break from skiing, snowshoeing is the perfect solution for you! Snowshoeing is a great way to get some exercise, clear your head, and explore the outdoors…
https://blog.breckenridgegrandvacations.com/wp-content/uploads/2022/03/Snowshoeing680x440.jpg
440
680
Becca Clark
https://blog.breckenridgegrandvacations.com/wp-content/uploads/2022/05/BGV_Logo_Horz_White-3.png
Becca Clark
2022-03-10 16:10:49
2022-03-10 16:10:49
Snowshoeing in Summit County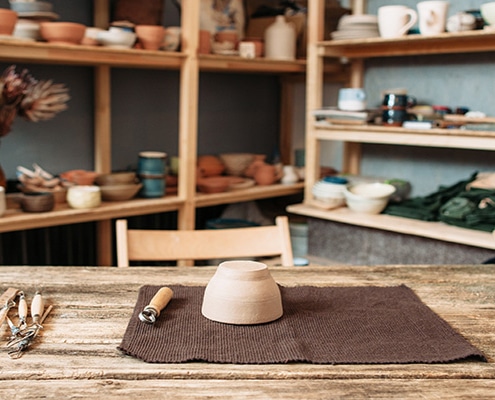 Breckenridge Creative Arts, known as BreckCreate, is a local organization devoted to promoting arts, culture, and creative experiences. Since 2014, BreckCreate has been nurturing creativity and community through its program activities. BreckCreate…
https://blog.breckenridgegrandvacations.com/wp-content/uploads/2022/02/680x400breckcreate2.jpg
400
680
Becca Clark
https://blog.breckenridgegrandvacations.com/wp-content/uploads/2022/05/BGV_Logo_Horz_White-3.png
Becca Clark
2022-02-25 12:03:49
2022-02-25 12:04:28
BreckCreate
Welcome to Breckenridge- our favorite winter wonderland! In this special place there is always something unique to find. From alpine plants and animals to people finding ways to enjoy the winter weather and mountains around us. Try out…
https://blog.breckenridgegrandvacations.com/wp-content/uploads/2022/02/680x400sunrise.jpg
400
680
Becca Clark
https://blog.breckenridgegrandvacations.com/wp-content/uploads/2022/05/BGV_Logo_Horz_White-3.png
Becca Clark
2022-02-10 11:56:29
2022-02-10 15:32:22
Winter Scavenger Hunt
If you are looking for a unique and empowering activity to escape the cold- MTN AXE is the place for you! Channel your inner lumberjack and blow off some steam with your entire group. Make axe-throwing part of your next Breckenridge vacation…
https://blog.breckenridgegrandvacations.com/wp-content/uploads/2022/02/680x400mtnaxe.jpg
400
680
Becca Clark
https://blog.breckenridgegrandvacations.com/wp-content/uploads/2022/05/BGV_Logo_Horz_White-3.png
Becca Clark
2022-02-09 11:22:40
2022-02-09 11:22:40
MTN AXE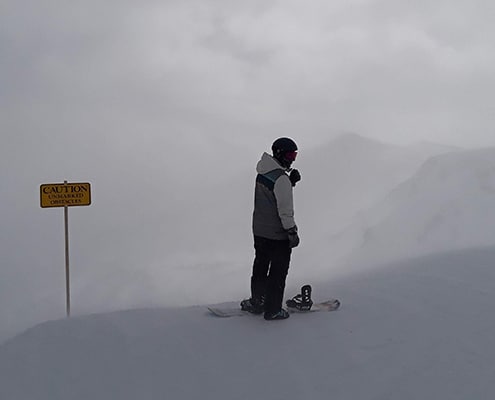 We are getting into the heart of the 60th ski season, and all five peaks are now open! Breckenridge Ski Resort has something for everybody- from novice to expert, groomer cruisers to powder hounds. Breckenridge Ski Resort is massive. With 35…
https://blog.breckenridgegrandvacations.com/wp-content/uploads/2022/01/peak2peak.jpg
400
680
Becca Clark
https://blog.breckenridgegrandvacations.com/wp-content/uploads/2022/05/BGV_Logo_Horz_White-3.png
Becca Clark
2022-01-18 09:19:39
2022-01-18 09:25:49
Peak to Peak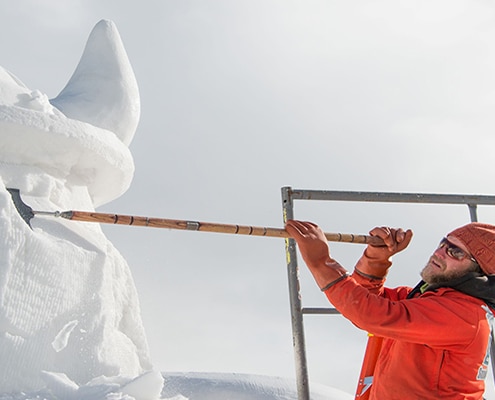 Elaine Collins
Back from its hiatus, the International Snow Sculpture Championships are returning to Breckenridge! Twelve teams from six different countries will be creating beautiful works of wintery art over the course of five days- created entirely from…
https://blog.breckenridgegrandvacations.com/wp-content/uploads/2021/12/680x400snowsculptures.jpg
400
680
Becca Clark
https://blog.breckenridgegrandvacations.com/wp-content/uploads/2022/05/BGV_Logo_Horz_White-3.png
Becca Clark
2021-12-28 12:28:54
2022-01-18 10:52:44
International Snow Sculpture Championships