Fall Foliage Focus: Train Rides
Headed up to take in the fall colors? Why not try a new way to see the amazing scenery and colors this September! Hop aboard one of the following trains and experience a new and exciting way to take in the high country.
The Georgetown Loop Railroad offers train rides, mine tours, and dinner rides.
The Loop: This 3.1 mile loop will take you over four bridges, up 640 feet, and around two corkscrew loops. This ride from Georgetown to Silver Plume provides stunning views of the Clear Creek Valley. You may want to pay a little extra for the fully enclosed car.
Mine Tour: Why not add a little more excitement to your day by adding a mine tour to the itinerary? You can check out the Lebanon Silver Mine or the Lebanon Extension Mine. Both options are only accessible by train and will take you back in time to explore some rich history.
Fall Colors Hike and Ride: Enjoy a two mile hike through the hillside taking in all of the fall colors. Your guide will provide a brief historical overview of the area and mining history.  At the end of the hike, enjoy a train ride back to your vehicle.
Any of these options would be a great way to see some stunning views, learn about Colorado's mining history and create some great memories. For more information on the Georgetown Loop go here.
Enjoy the Leadville, Colorado & Southern Railroad, located in the heart of the Rocky Mountains, on a two-and-a-half-hour train ride high above the beautiful Arkansas River. The ride starts in the historic mining town of Leadville at an altitude of 10,152 feet. The train gains another 1,000 feet in elevation as it travels through pine forests, golden aspen groves, and high alpine meadows.
During the month of September, trains run at 1 p.m. Monday through Friday, and at 10 a.m. and 2 p.m. on weekends. All trips offer the choice of open-air cars, enclosed cars. and open-sided cars with roofs. Guests are welcome to change cars along the way, and bringing a picnic lunch is always encouraged. For those just looking for a snack, there is a concession stand at the depot and on the train itself.
Fall Photo Weekend Specials are returning during the month of September only! This tour is a three-hour train ride that includes an additional one-and-a-half miles down the track at no additional cost. Fall Photo Specials will be running September 29 and 30. Don't forget to bring your camera!
For more information on the Leadville Train go here.
The Royal Gorge Route has some unique ride options that will create Grand memories for the whole family. From dinner service to murder mystery rides, there is something for all.
First Class Lunch or Dinner: Enjoy a two-hour scenic ride while feasting on delicious entrees and wines. The three-course lunch and dinner options will delight your senses and create one of-a-kind memories. Choose from the glass dome, open air, or classic dining cars. Prices do vary for lunch, dinner, and car choice.
Vista Dome, Club and Coach: Enjoy a two-hour or two-and-a-half-hour classic train ride. The Vista dome are enclosed, glass-domed cars with comfortable booth-style seating. The Club cars have classic car windows and access to the chef's bistro style breakfast, lunch, and fully stocked bar. The Coach cars have cushioned high-back seats with expansive windows that provide impressive views. There isn't a bad option of the three, and food and drinks are available in each of the cars.
Oktoberfest: Enjoy an evening taking in stunning views, enjoying locally brewed beer and listening to an Ocktoberfest accordionist. This is a very popular event that books up quickly. Make sure to make your reservation as soon as possible to guarantee yourself a spot.
For more details on the Royal Gorge Route go here.
Fall Foliage Focus Series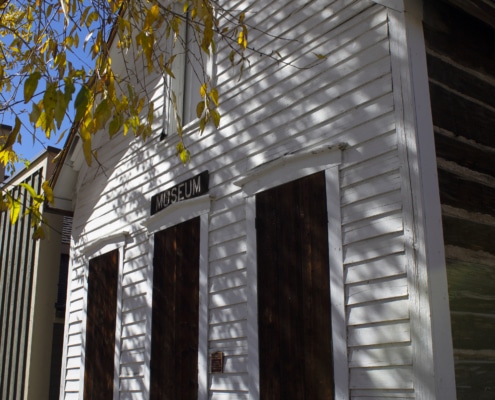 Calling all ghouls and ghosts! Get yourself into the spirit by joining Breckenridge Tours on a ghost hunt this Halloween season! Experience chilling tales and local history. A local Certified Interpretive Guide presents the tours, and extensive…
https://blog.breckenridgegrandvacations.com/wp-content/uploads/2022/10/680x400_GhostTour-scaled.jpg
1505
2560
Becca Clark
https://blog.breckenridgegrandvacations.com/wp-content/uploads/2022/08/bgv_logo.png
Becca Clark
2022-10-17 09:30:02
2022-10-17 17:24:01
Breckenridge Ghost Tours
Looking for something spooky to do this October? Come check out the theatrical presentation of The Haunting of Breckenridge at the Backstage Theater!
https://blog.breckenridgegrandvacations.com/wp-content/uploads/2022/09/680x400backstage.jpg
589
1000
Becca Clark
https://blog.breckenridgegrandvacations.com/wp-content/uploads/2022/08/bgv_logo.png
Becca Clark
2022-10-03 14:48:33
2022-10-03 14:49:11
Breckenridge Backstage Theater Presents: The Haunting of Breckenridge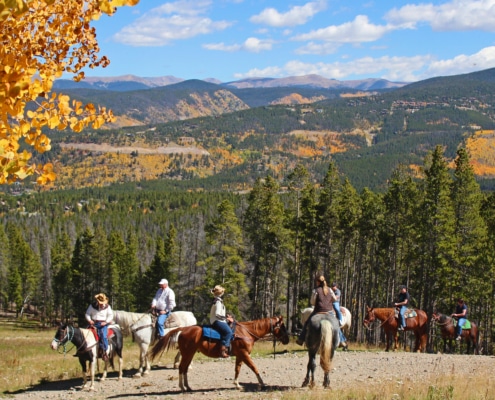 Fall in the high country is here, which means the aspens are changing and entire mountainsides are covered with vibrant yellow-orange foliage! You may have witnessed the aspens change by taking a hike, bike ride, or scenic drive, but have you…
https://blog.breckenridgegrandvacations.com/wp-content/uploads/2022/09/680x400_horseback-scaled.jpg
1506
2560
Becca Clark
https://blog.breckenridgegrandvacations.com/wp-content/uploads/2022/08/bgv_logo.png
Becca Clark
2022-09-19 12:41:38
2022-09-19 12:44:17
Fall Foliage Focus: Horseback Riding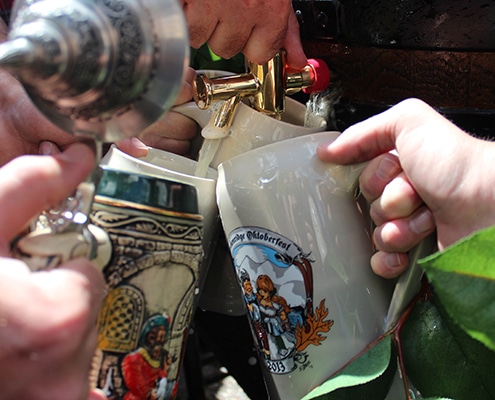 Fall in Breckenridge means cooler temperatures, yellow aspens, and growing excitement for ski season. But before we jump into winter, we like to enjoy fall while we can! Breckenridge hosts several incredible events to keep us all sipping beverages,…
https://blog.breckenridgegrandvacations.com/wp-content/uploads/2022/09/680x400fallevents.jpg
400
680
Becca Clark
https://blog.breckenridgegrandvacations.com/wp-content/uploads/2022/08/bgv_logo.png
Becca Clark
2022-09-08 10:14:48
2022-09-13 12:33:58
Sip, Sample, Savor: Fall Events in Breckenridge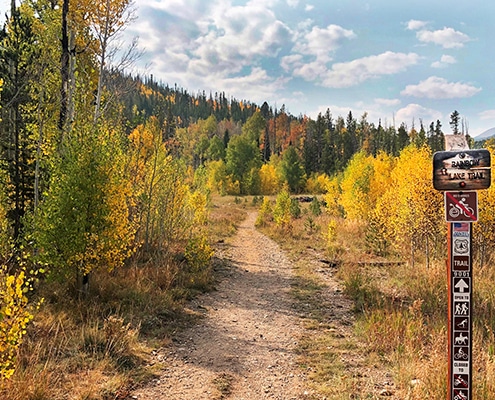 Summit County is a wonderful place to spend some time during the fall. It is hard to beat the beauty of shades of yellow and orange taking over a hillside. While there are ample locations to go leaf-peeping we have a few favorites that are good…
https://blog.breckenridgegrandvacations.com/wp-content/uploads/2021/09/RL-680x400-1.jpg
400
680
Breckenridge Grand Vacations
https://blog.breckenridgegrandvacations.com/wp-content/uploads/2022/08/bgv_logo.png
Breckenridge Grand Vacations
2022-09-06 09:00:08
2022-09-21 13:41:22
Fall Foliage Focus: Hikes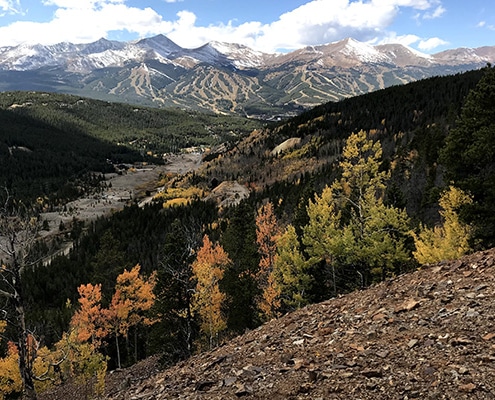 Fall in the mountains is a beautiful time, but the weather can be something of a mystery. It could rain, snow, be a clear sunny day or do all three. With all these varying conditions it leaves one wondering what to pack. Here is our list of…
https://blog.breckenridgegrandvacations.com/wp-content/uploads/2016/09/mountain-fall.jpg
400
680
Breckenridge Grand Vacations
https://blog.breckenridgegrandvacations.com/wp-content/uploads/2022/08/bgv_logo.png
Breckenridge Grand Vacations
2022-09-03 10:20:34
2022-09-15 09:31:59
Top 7 Items to Pack this Fall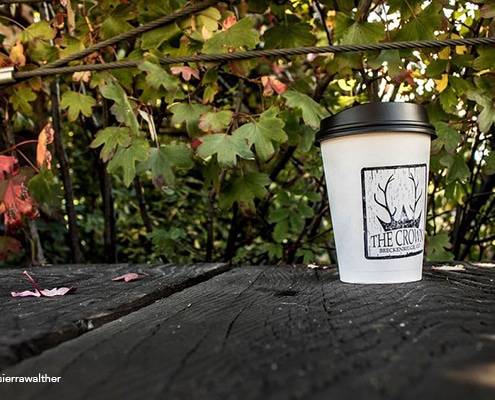 Fall is one of the most beautiful times in the high country. The cool crisp air paired with the stunning change in colors makes for a spectacular time to visit the mountains. While heading out to enjoy a leaf peeping hike, drive or picnic--don't…
https://blog.breckenridgegrandvacations.com/wp-content/uploads/2020/09/fall-FI-1.jpg
400
680
Breckenridge Grand Vacations
https://blog.breckenridgegrandvacations.com/wp-content/uploads/2022/08/bgv_logo.png
Breckenridge Grand Vacations
2022-09-01 14:35:48
2022-09-15 09:32:17
A Taste of Fall: Hot Apple Cider To Go