Alpine Sports is a family-owned rental shop that is open year-round. Renting skis and snowboards in the winter and bikes and stand-up paddleboards in the summer. They have two convenient locations in Breckenridge for fast and easy service. Stop by the Concierge Desk to get the best pricing!
Alpine Sports Park Ave 
435 N. Park Ave. Breckenridge, CO 80424
Phone: (970)-453-9623
Alpine Sports Valdoro
500 Village Rd. Breckenridge, CO 80424
(970)547-4043
Bikes
&

Vail Pass Shuttle Service
Alpine Sports has it all taken care of for your rental bike needs! They have a huge selection of rental bikes from Specialized for the entire family. Alpine Sports will take the entire family to the top of Vail Pass for the scenic view and cruise 14 miles downhill on a paved bike path all the way to Frisco. This is the perfect adventure for all ages and abilities. Included in the price is a ride to the top of Vail Pass, Path Bike, Helmet and pickup in Frisco!
SUP boarding on Lake Dillon makes for the perfect day in the sun! Alpine Sports carry epoxy boards and rigid inflatable boards, as well as a full range of SUP accessories, including paddles, personal flotation devices, board leashes, water socks and much more!
Mountain Biking Guided Tours
Are you new to mountain biking or looking for a fun and educational mountain biking experience? Whatever it may be, Alpine Sports IMBA certified guides offer guided mountain biking rides daily. This is a fun and perfect way to get outdoors and enjoy the fresh mountain air, while still having a blast.
Along with all the fun activities that Alpine Sports has to offer, they also offer a full-service bike shop with Barnet Bicycle Institute certified technicians. From suspension services, flat tire repair to brake services, they are able to help with everything your mountain or road bike needs!
The Mineral Hill trail is a primarily black-rated, difficult trail that gains 400 feet in elevation over .45 miles and is designated for hiking only. While it isn't a long hike, it does offer great views on the Wellington Ore Bin, French Gulch…
https://blog.breckenridgegrandvacations.com/wp-content/uploads/2021/09/Mh680x400.jpg
400
680
Breckenridge Grand Vacations
https://blog.breckenridgegrandvacations.com/wp-content/uploads/2020/09/BGV_Logo_Horz_White-e1592585740374-1.png
Breckenridge Grand Vacations
2021-09-16 15:52:35
2021-09-16 15:52:42
Mineral Hill Trail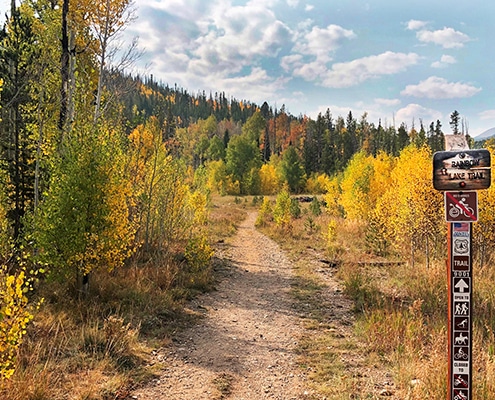 Summit County is a wonderful place to spend some time during the fall. It is hard to beat the beauty of shades of yellow and orange taking over a hillside. While there are ample locations to go leaf-peeping we have a few favorites that are good…
https://blog.breckenridgegrandvacations.com/wp-content/uploads/2021/09/RL-680x400-1.jpg
400
680
Breckenridge Grand Vacations
https://blog.breckenridgegrandvacations.com/wp-content/uploads/2020/09/BGV_Logo_Horz_White-e1592585740374-1.png
Breckenridge Grand Vacations
2021-09-06 09:00:08
2021-09-16 15:56:40
Fall Foliage Focus: Hikes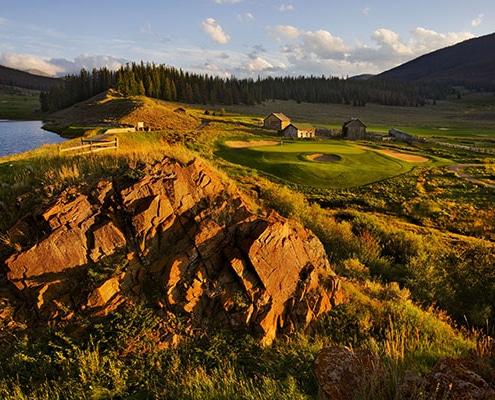 Looking to play a round of golf while on vacation? Look no further, the Keystone Golf Course has two pristine golf courses! Whether you decide to play the River Course or the Ranch Course, you are bound to have the best time! Make sure you contact…
https://blog.breckenridgegrandvacations.com/wp-content/uploads/2021/07/Keystone-Golf.jpg
400
680
Sammy Tarnowski
https://blog.breckenridgegrandvacations.com/wp-content/uploads/2020/09/BGV_Logo_Horz_White-e1592585740374-1.png
Sammy Tarnowski
2021-08-11 08:31:43
2021-08-11 08:31:43
Keystone Golf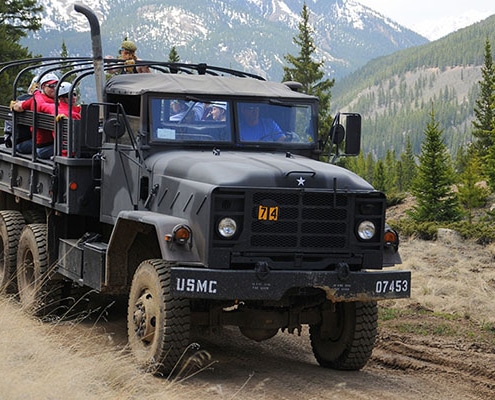 Looking for the ultimate adventure? Open year-round Top of the Rockies offers an adventure waiting to happen. Whether you decide to soar through the mountains or soar through the mountains and take the train ride you are going to have a fun-filled…
https://blog.breckenridgegrandvacations.com/wp-content/uploads/2021/07/top-of-the-rockies.jpg
400
680
Sammy Tarnowski
https://blog.breckenridgegrandvacations.com/wp-content/uploads/2020/09/BGV_Logo_Horz_White-e1592585740374-1.png
Sammy Tarnowski
2021-07-26 13:04:28
2021-07-26 13:13:05
Top of the Rockies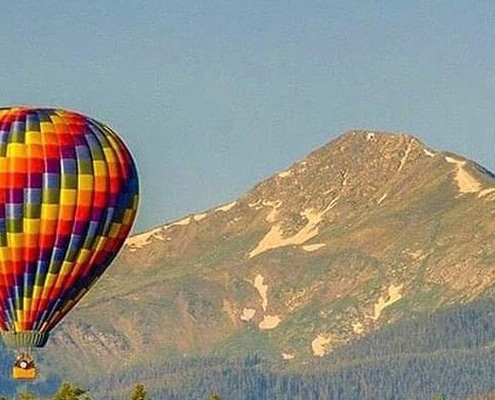 Ever wondered what the Rocky Mountains looked like from a birds-eye view? Grand Adventure Balloon Tours and Colorado Hot Air Balloon Rides offer hot air balloon rides in the high country. Learn more about these adventures that will take you…
https://blog.breckenridgegrandvacations.com/wp-content/uploads/2021/07/hot-air-balloon.jpg
400
680
Breckenridge Grand Vacations
https://blog.breckenridgegrandvacations.com/wp-content/uploads/2020/09/BGV_Logo_Horz_White-e1592585740374-1.png
Breckenridge Grand Vacations
2021-07-05 09:00:02
2021-07-05 11:44:43
Up, Up and Away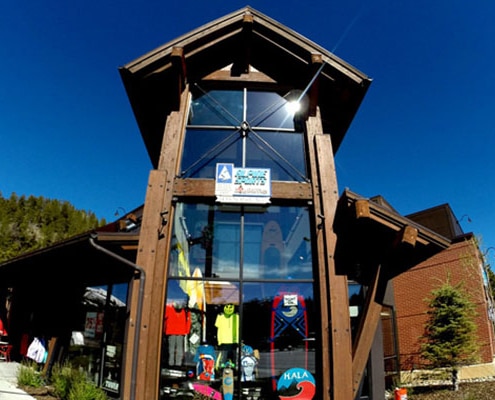 Alpine Sports is a family-owned rental shop that is open year-round. Renting skis and snowboards in the winter and bikes and stand-up paddleboards in the summer. They have two convenient locations in Breckenridge for fast and easy service. Stop…
https://blog.breckenridgegrandvacations.com/wp-content/uploads/2021/06/Alpine-Sports.jpg
400
680
Sammy Tarnowski
https://blog.breckenridgegrandvacations.com/wp-content/uploads/2020/09/BGV_Logo_Horz_White-e1592585740374-1.png
Sammy Tarnowski
2021-06-23 12:38:23
2021-06-23 12:44:35
Alpine Sports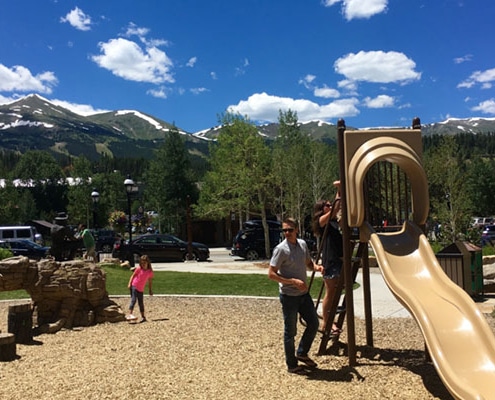 The mountains are a perfect place for family vacations. With an abundance of activities for all ages, there is never a lack of options. The difficulty comes when planning for the extra little ones. Is it worth paying for a full-day activity…
https://blog.breckenridgegrandvacations.com/wp-content/uploads/2021/06/Activity.jpg
400
680
Breckenridge Grand Vacations
https://blog.breckenridgegrandvacations.com/wp-content/uploads/2020/09/BGV_Logo_Horz_White-e1592585740374-1.png
Breckenridge Grand Vacations
2021-06-10 11:37:23
2021-06-10 12:11:20
Eight Free Activities To Do With Toddlers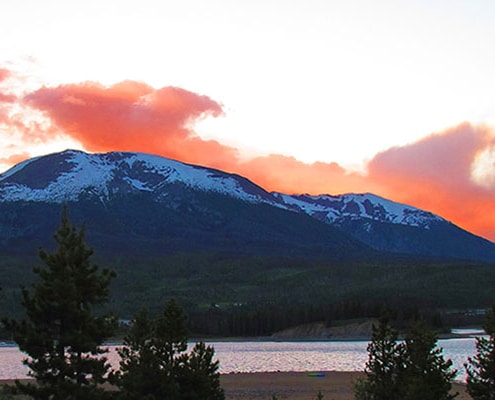 Have you ever seen the "Colorful Colorado' fiery sunsets behind the iconic peaks of the Ten Mile Range? We may be biased but Breckenridge sunsets are ones you will not want to miss. What a perfect way to end the perfect day, capturing…
https://blog.breckenridgegrandvacations.com/wp-content/uploads/2021/06/sunset.jpg
400
680
Sammy Tarnowski
https://blog.breckenridgegrandvacations.com/wp-content/uploads/2020/09/BGV_Logo_Horz_White-e1592585740374-1.png
Sammy Tarnowski
2021-06-02 11:26:55
2021-06-02 11:26:55
Best Sunset Spots in Summit County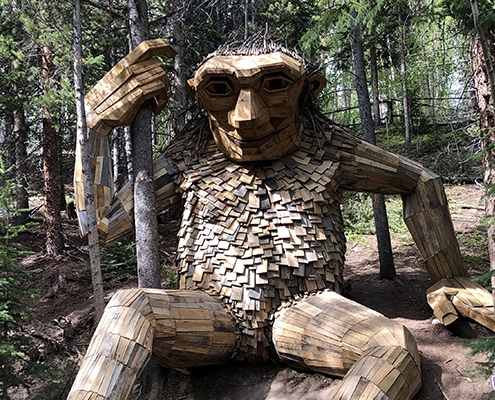 Isak Heartstone, a 15-foot wooden troll, is located on Trollstigen Trail in Breckenridge! Isak was originally built as part of the Breckenridge International Festival of Arts by the Danish artist Thomas Dambo. Thomas is known for bringing…
https://blog.breckenridgegrandvacations.com/wp-content/uploads/2021/05/Isak.jpg
400
680
Sammy Tarnowski
https://blog.breckenridgegrandvacations.com/wp-content/uploads/2020/09/BGV_Logo_Horz_White-e1592585740374-1.png
Sammy Tarnowski
2021-05-20 09:03:06
2021-05-20 10:38:38
Breckenridge Troll Hike