At Breckenridge Grand Vacations, we have a family motto, 'OneBGV!' This includes our employees and our owners. The BGV Family Spotlight will let our employees get to know our owners and our owners will have a chance to get to know our employees!
This month's employee spotlight is Kaylynn Knull! Kaylynn has worked in our Owner Relations department for a year and two months as an Owner Support Specialist. Here is a bit about Kaylynn:
What is your favorite place you have traveled to? – Tulum, Mexico
Favorite thing to do outside of work? – Mountain Bike or Trail Run
What made you move to Breckenridge? – Weekend warrior that needed more mountains to run-up
Favorite part of your job? – The owners! Talking with them can bring so much joy to my day.
If you could be any superhero, which one would it be? – Aquaman or Antman
And last, anything else you would like our owners to know about you. – I am a Colorado native that loves sharing the local's way of living! Always happy to give recommendations for the BEST food!
This month's owner spotlight is Amy Quible! Amy and her family have been owners with us since 2014! They are owners at Grand Timber Lodge and the Grand Colorado on Peak 8. Here is a bit about Amy and her family:
What is your favorite place you have traveled to? – I have been lucky enough to travel to many countries, USA National Parks, have studied abroad in Luxembourg and traveled to Europe, we hosted a French exchange student for a year. He got to ski at Breckenridge with us twice. He and his family live in Brittany and we visited his family and got to travel through that charming region that doesn't have lots of tourists. I also spent three weeks traveling in Tibet with five women. Learning about their culture and friction with China was palatable. I was also glad that I didn't get altitude sickness while there, but Colorado trips allowed me to enjoy the beautiful mountain hikes.
How long have you been owners with Breckenridge Grand Vacations? – We purchased GTL in 2014. We also own at GC8
What property or properties do you own at? – GTL, GC8. Previously owned at GL7.
What made you join the BGV Family? – Our family loves our ski trips and summer hiking. We love the employees that help guests and owners have delightful vacations.
What is your favorite thing about your ownership? – It holds its value. I have never sold any of my units, but I have moved them around within BGV, so I don't know if it will hold its value.
If you could be any superhero, which one would it be? – I don't watch movies with superheroes very often. I did see the movie "Fantastic Beasts" with my family at GC8 last week. I enjoyed it and loved the special effects.
Anything else you would like to share about yourself or your ownership. – I enjoy meeting owners and guests. We always end up swapping stories with others, mainly in the hot tubs. We live in Ohio and don't know anyone else that owns at BGV. We like hearing about how to get the most out of our ownership. I also benefit from being on a thread at GTL and GC8 that helps us all in sharing information.
Do you want to be highlighted in next month's BGV Family Spotlight? Answer the following questions and you may see yourself featured in the BGV Family Spotlight! Be sure to upload a photo of yourself and your family!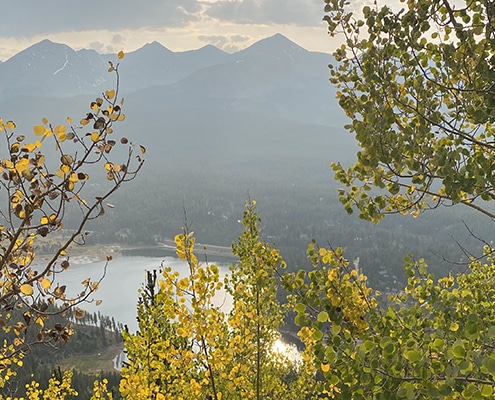 September is one of my favorite times of the year in the high country. Days begin with crisp morning air and are followed by blue skies and perfect weather for any adventure. If you look hard enough, you may even find signs of changing of…
https://blog.breckenridgegrandvacations.com/wp-content/uploads/2021/09/fall.jpg
400
680
Sammy Tarnowski
https://blog.breckenridgegrandvacations.com/wp-content/uploads/2020/09/BGV_Logo_Horz_White-e1592585740374-1.png
Sammy Tarnowski
2021-09-14 15:14:53
2021-09-14 15:16:40
View From The Bottom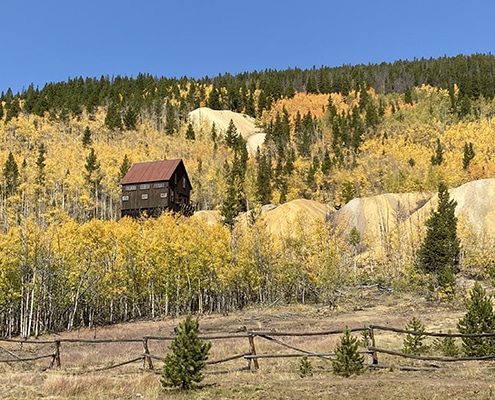 At Breckenridge Grand Vacations, we have a family motto, 'OneBGV!' This includes our employees and our owners. The BGV Family Spotlight will let our employees get to know our owners and our owners will have a chance to get to know our emplo…
https://blog.breckenridgegrandvacations.com/wp-content/uploads/2021/09/fall2.jpg
400
680
Sammy Tarnowski
https://blog.breckenridgegrandvacations.com/wp-content/uploads/2020/09/BGV_Logo_Horz_White-e1592585740374-1.png
Sammy Tarnowski
2021-09-14 15:13:54
2021-09-14 15:13:54
Breckenridge Family Spotlight
The cool crisp air has arrived, the changing of the leaves and the smells of cinnamon are taking over Breckenridge! Fall is just around the corner and we can not contain our excitement! September is one of the best times to come to Breckenridge…
https://blog.breckenridgegrandvacations.com/wp-content/uploads/2021/09/river.jpg
400
680
Sammy Tarnowski
https://blog.breckenridgegrandvacations.com/wp-content/uploads/2020/09/BGV_Logo_Horz_White-e1592585740374-1.png
Sammy Tarnowski
2021-09-14 15:13:34
2021-09-14 15:13:34
Owners Only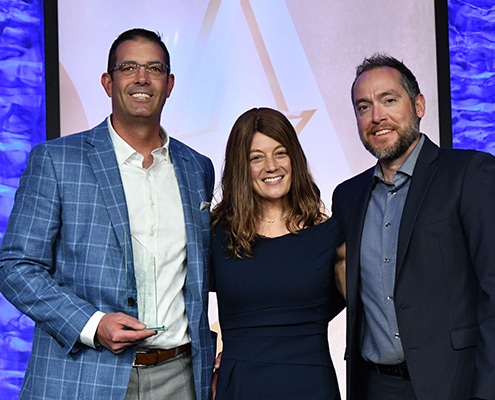 I wanted to take a moment to celebrate the latest accomplishments of some of our individuals and teams at Breckenridge Grand Vacations (BGV).  This past June, a small group of BGV employees traveled to Florida to represent BGV at the annual…
https://blog.breckenridgegrandvacations.com/wp-content/uploads/2021/08/ARDA.jpg
400
680
Sammy Tarnowski
https://blog.breckenridgegrandvacations.com/wp-content/uploads/2020/09/BGV_Logo_Horz_White-e1592585740374-1.png
Sammy Tarnowski
2021-08-11 08:31:14
2021-08-11 08:31:14
View From the Bottom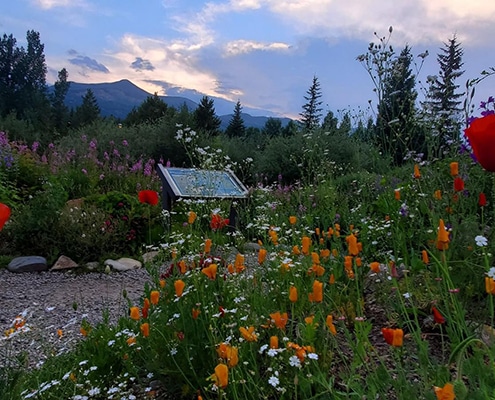 Cvonne Smith
At Breckenridge Grand Vacations, we have a family motto, 'OneBGV!' This includes our employees and our owners. The BGV Family Spotlight will let our employees get to know our owners and our owners will have a chance to get to know our…
https://blog.breckenridgegrandvacations.com/wp-content/uploads/2021/08/Cvonne-Smith.jpg
400
680
Sammy Tarnowski
https://blog.breckenridgegrandvacations.com/wp-content/uploads/2020/09/BGV_Logo_Horz_White-e1592585740374-1.png
Sammy Tarnowski
2021-08-11 08:29:54
2021-08-11 08:29:54
Breckenridge Family Spotlight
It has been a beautiful summer in Breckenridge. Warm sunny days followed by some rainy afternoons have been the perfect combination to create the lush, flower-filled landscapes surrounding us. The trails and Breckenridge have been busy with…
https://blog.breckenridgegrandvacations.com/wp-content/uploads/2021/08/Breck.jpg
400
680
Sammy Tarnowski
https://blog.breckenridgegrandvacations.com/wp-content/uploads/2020/09/BGV_Logo_Horz_White-e1592585740374-1.png
Sammy Tarnowski
2021-08-11 08:28:46
2021-08-11 08:28:46
Owners Only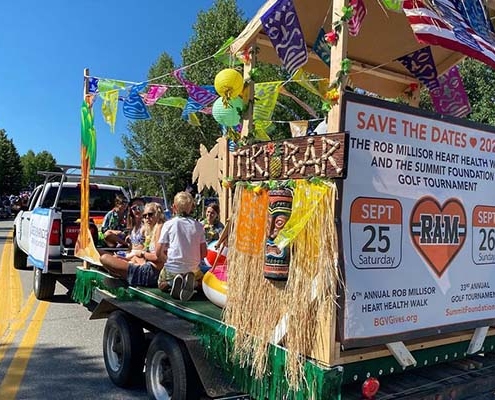 Happy Summer! The grass is as green as I've seen it due to the summer monsoon rain we've been receiving, and the wildflowers are about to go off just like fireworks. It has been a stunning summer in Breckenridge so far and I am looking…
https://blog.breckenridgegrandvacations.com/wp-content/uploads/2021/07/4th-of-July-float.jpg
400
680
Sammy Tarnowski
https://blog.breckenridgegrandvacations.com/wp-content/uploads/2020/09/BGV_Logo_Horz_White-e1592585740374-1.png
Sammy Tarnowski
2021-07-14 14:12:46
2021-07-14 14:12:46
View From the Bottom
https://blog.breckenridgegrandvacations.com/wp-content/uploads/2021/07/Maggie-Pond.jpg
400
680
Sammy Tarnowski
https://blog.breckenridgegrandvacations.com/wp-content/uploads/2020/09/BGV_Logo_Horz_White-e1592585740374-1.png
Sammy Tarnowski
2021-07-14 13:37:11
2021-07-14 14:13:15
Owners Only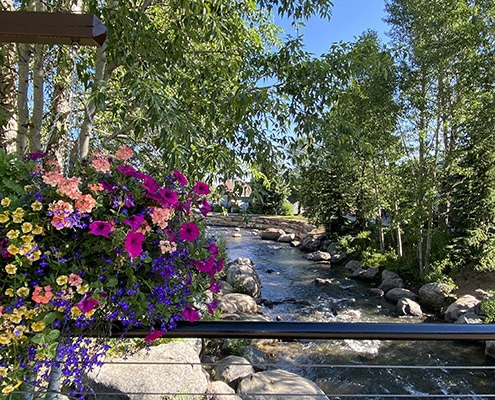 https://blog.breckenridgegrandvacations.com/wp-content/uploads/2021/07/flowers.jpg
400
680
Sammy Tarnowski
https://blog.breckenridgegrandvacations.com/wp-content/uploads/2020/09/BGV_Logo_Horz_White-e1592585740374-1.png
Sammy Tarnowski
2021-07-12 11:42:29
2021-07-14 14:55:52
Breckenridge Family Spotlight