At Breckenridge Grand Vacations, we have a family motto, 'OneBGV!' This includes our employees and our owners. The BGV Family Spotlight will let our employees get to know our owners and our owners will have a chance to get to know our employees!
This month's employee spotlight is Cody Mendoza! Cody is our Digital Marketing Manager and he has been with BGV for a year! Here is a bit about Cody:
What is your favorite place you have traveled to? – Switzerland! I traveled there in February of 2020 to snowboard at Verbier and Zermatt (home of the Matterhorn). It was an amazing trip, the views were absolutely stunning, the food included lots of pasta and pickled things which I love and it helped a lot that my first day in Verbier it snowed over 2 feet! If you think Breckenridge has a cool apres scene, don't get me started on how the Swiss like to party post-ski day.
Favorite thing to do outside of work? – In addition to snowboarding (my absolute favorite thing to do), I love skinning up the resort for some exercise or going on backcountry missions on my splitboard. In the summertime, you can find me either hiking or paddleboarding down the Colorado River. If I am not outside, check the yoga studio, where I am an active practitioner trying to keep my mind and body healthy.
What made you move to Breckenridge? – Opportunity! I worked for a ski resort in California and knew there was much more room for growth in my career where more winter travel destinations were.
Favorite part of your job? – I love the family feel that BGV has. Everyone really prioritizes taking care of each other on a personal level. It also helps that we live in such a beautiful destination, it makes it easy to market and get the word out.
If you could be any superhero, which one would it be? – I would be the Flash. Could you imagine how many activities could be packed into a day if you could be so fast that travel time was non-existent?
And last, anything else you would like our owners to know about you? – I love working at BGV and work to ensure that our guests are creating smiles by providing them information through our Best Of Breckenridge social channels. Send us a comment or a message and I will definitely respond!
This month's owner spotlight is Tony Schneider! Tony has been an owner with us for 5 years! He is an owner at Grand Timber Lodge and the Grand Lodge on Peak 7. Here is a bit about Tony:
What is your favorite place you have traveled to? – Breckenridge, CO
How long have you been owners with Breckenridge Grand Vacations? – 5 years.
What property or properties do you own at? – Grand Timber Lodge and the Grand Lodge on Peak 7.
What made you join the BGV Family? – Love for skiing and mountains.
What is your favorite thing about your ownership? – Bonus time, hot tub, ski lockers, sauna, spa.
If you could be any superhero, which one would you be? – Superman
What is your favorite restaurant in Breckenridge? – Many
Anything else you would like to share about yourself or your ownership? – Love you guys give me my $50 credit lol
Do you want to be highlighted in next month's BGV Family Spotlight? Answer the following questions and you may see yourself featured in the BGV Family Spotlight! Be sure to upload a photo of yourself and your family!
The chairlifts are about to start spinning and the mountain will soon be filled with smiling skiers and snowboarders! Breckenridge Ski Resort is set to open for the 21/22 ski season on November 12, 2021! Are you ready for the ski season to…
https://blog.breckenridgegrandvacations.com/wp-content/uploads/2021/11/ski.jpg
400
680
Sammy Tarnowski
https://blog.breckenridgegrandvacations.com/wp-content/uploads/2020/09/BGV_Logo_Horz_White-e1592585740374-1.png
Sammy Tarnowski
2021-11-11 12:26:42
2021-11-11 12:26:42
Owners Only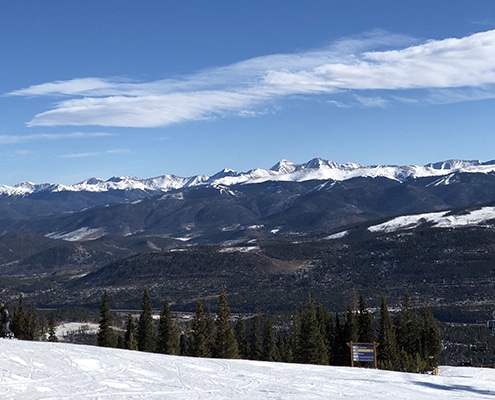 https://blog.breckenridgegrandvacations.com/wp-content/uploads/2021/11/IMG_2221.jpg
400
680
Sammy Tarnowski
https://blog.breckenridgegrandvacations.com/wp-content/uploads/2020/09/BGV_Logo_Horz_White-e1592585740374-1.png
Sammy Tarnowski
2021-11-11 12:25:31
2021-11-11 13:16:09
View From the Bottom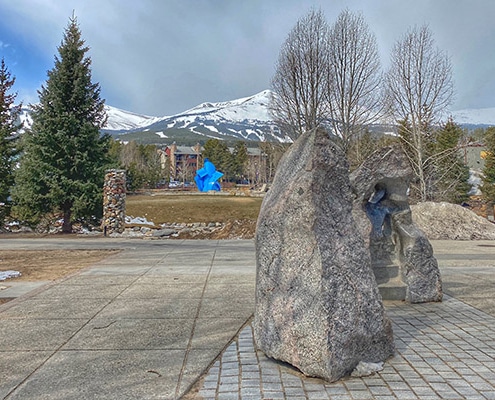 At Breckenridge Grand Vacations, we have a family motto, 'OneBGV!' This includes our employees and our owners. The BGV Family Spotlight will let our employees get to know our owners and our owners will have a chance to get to know our emplo…
https://blog.breckenridgegrandvacations.com/wp-content/uploads/2021/10/Breck-1.jpg
400
680
Sammy Tarnowski
https://blog.breckenridgegrandvacations.com/wp-content/uploads/2020/09/BGV_Logo_Horz_White-e1592585740374-1.png
Sammy Tarnowski
2021-10-25 11:37:44
2021-11-11 12:27:04
Breckenridge Family Spotlight
https://blog.breckenridgegrandvacations.com/wp-content/uploads/2021/10/ram-walk.jpg
400
680
Sammy Tarnowski
https://blog.breckenridgegrandvacations.com/wp-content/uploads/2020/09/BGV_Logo_Horz_White-e1592585740374-1.png
Sammy Tarnowski
2021-10-19 10:02:18
2021-11-11 12:21:07
View From the Bottom
The leaves are falling, temperatures are dropping and the snow is flying. Soon the streets will be filled with goblins and ghouls! Halloween is right around the corner! For a chance to win 50 Reward Dollars, tell us your favorite recipe that…
https://blog.breckenridgegrandvacations.com/wp-content/uploads/2021/10/owners-only-.jpg
400
680
Sammy Tarnowski
https://blog.breckenridgegrandvacations.com/wp-content/uploads/2020/09/BGV_Logo_Horz_White-e1592585740374-1.png
Sammy Tarnowski
2021-10-18 16:05:07
2021-10-18 16:05:07
Owners Only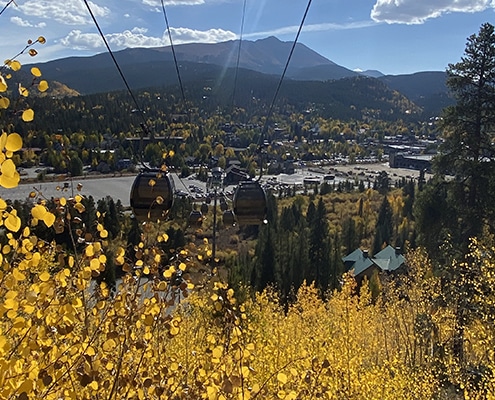 At Breckenridge Grand Vacations, we have a family motto, 'OneBGV!' This includes our employees and our owners. The BGV Family Spotlight will let our employees get to know our owners and our owners will have a chance to get to know our emplo…
https://blog.breckenridgegrandvacations.com/wp-content/uploads/2021/10/breck.jpg
400
680
Sammy Tarnowski
https://blog.breckenridgegrandvacations.com/wp-content/uploads/2020/09/BGV_Logo_Horz_White-e1592585740374-1.png
Sammy Tarnowski
2021-10-18 16:02:20
2021-10-19 12:35:14
Breckenridge Family Spotlight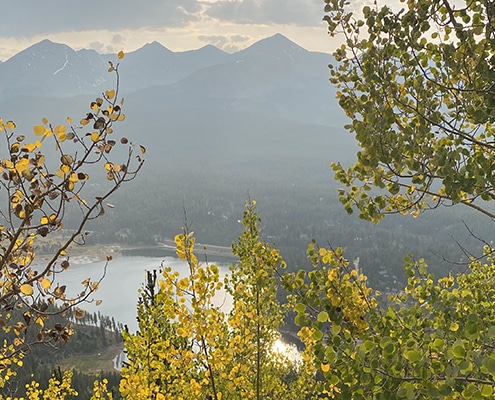 September is one of my favorite times of the year in the high country. Days begin with crisp morning air and are followed by blue skies and perfect weather for any adventure. If you look hard enough, you may even find signs of changing of…
https://blog.breckenridgegrandvacations.com/wp-content/uploads/2021/09/fall.jpg
400
680
Sammy Tarnowski
https://blog.breckenridgegrandvacations.com/wp-content/uploads/2020/09/BGV_Logo_Horz_White-e1592585740374-1.png
Sammy Tarnowski
2021-09-14 15:14:53
2021-09-14 15:16:40
View From The Bottom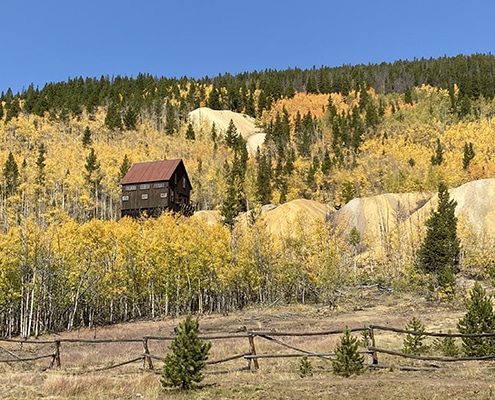 At Breckenridge Grand Vacations, we have a family motto, 'OneBGV!' This includes our employees and our owners. The BGV Family Spotlight will let our employees get to know our owners and our owners will have a chance to get to know our emplo…
https://blog.breckenridgegrandvacations.com/wp-content/uploads/2021/09/fall2.jpg
400
680
Sammy Tarnowski
https://blog.breckenridgegrandvacations.com/wp-content/uploads/2020/09/BGV_Logo_Horz_White-e1592585740374-1.png
Sammy Tarnowski
2021-09-14 15:13:54
2021-09-14 15:13:54
Breckenridge Family Spotlight
The cool crisp air has arrived, the changing of the leaves and the smells of cinnamon are taking over Breckenridge! Fall is just around the corner and we can not contain our excitement! September is one of the best times to come to Breckenridge…
https://blog.breckenridgegrandvacations.com/wp-content/uploads/2021/09/river.jpg
400
680
Sammy Tarnowski
https://blog.breckenridgegrandvacations.com/wp-content/uploads/2020/09/BGV_Logo_Horz_White-e1592585740374-1.png
Sammy Tarnowski
2021-09-14 15:13:34
2021-09-14 15:13:34
Owners Only