At Breckenridge Grand Vacations, we have a family motto, 'OneBGV!' This includes our employees and our owners. The BGV Family Spotlight will let our employees get to know our owners and our owners will have a chance to get to know our employees!
This month's employee spotlight is Caroline Briggs! Caroline has worked in our Owner Relations department for a little over a year and is a Senior Owner Support Specialist. Here is a bit about Caroline:
What is your favorite place you have traveled to? – A few years ago I got to go to Sayulita, Mexico and I had a wonderful time on the beach, eating cheap tacos, surfing, and experiencing such a wonderful culture.
Favorite thing to do outside of work? – I love to snowboard! I am so excited for the winter and I can't wait to hit the mountain twice as hard this year. Pray for snow! Peak 10 is my favorite place to snowboard in Breckenridge. I also love the Colorado Avalanche and I was lucky enough to use the BGV Suite for the Avalanche vs. Wild game in September. The biggest treat of 2021!
What made you move to Breckenridge? – I grew up in Colorado Springs, so Breckenridge holds a special place in my heart. In the middle of the pandemic last summer, my boyfriend suggested we relocate and my bags were packed 10 minutes later. I love the culture at BGV having come from less desirable workplace experiences. BGV sincerely cares about the quality of life for its employees and empowers us to excel in our positions.
Favorite part of your job? – I love sending people on vacations here in Breckenridge. Mental health is so important for a balanced life, and our owners deserve to unplug in the mountains. Helping owners escape their stressful lives is key to my success at BGV, and I love to help owners find the right vacation, great food, and all the fun we have here in Breckenridge.
If you could be any superhero, which one would it be? – I would be any superhero that flies so I don't have to hike to the top of Peak 9 this winter. Flying would be less killer on the quads
And last, anything else you would like our owners to know about you? – I love living the dream here in Breckenridge, and I think everyone should find time to unplug, soak, and slide their way into a better state of mind. I am happy to help our owners and clients experience the same magic that I get to immerse myself in every day. And let's make it extra Grand!
This month's owner spotlight is LiAnn Pennington! LiAnn and her family have been owners with us since 2002! They are owners at the Grand Lodge on Peak 7 and Grand Timber Lodge. Here is a bit about LiAnn and her family:
What is your favorite place you have traveled to? – Brussels
How long have you been owners with Breckenridge Grand Vacations? – Since 2002
What property or properties do you own at? – The Grand Lodge on Peak 7 and Grand Timber Lodge
What made you join the BGV Family? – Desire for family vacation
What is your favorite thing about your ownership? – That we all get together at one time, in one place. Everyone in the family (now 20 people) has something they love to do: Swim, visit the spa, shop downtown, ski.
If you could be any superhero, which one would you be? – Batman
What is your favorite restaurant in Breckenridge? – Briar Rose
Anything else you would like to share about yourself or your ownership? – Our annual trip to Breck has been one of the highlights of my life. I love spending time with my family and have so enjoyed watching them (and BGV) grow.
Do you want to be highlighted in next month's BGV Family Spotlight? Answer the following questions and you may see yourself featured in the BGV Family Spotlight! Be sure to upload a photo of yourself and your family!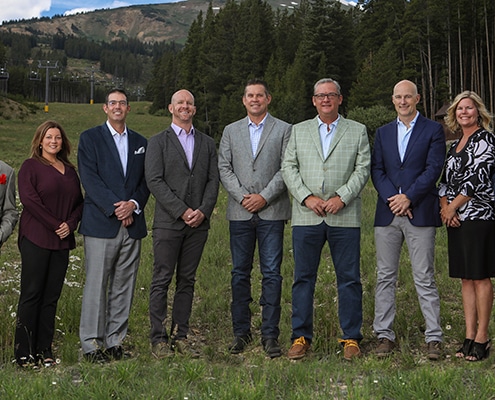 https://blog.breckenridgegrandvacations.com/wp-content/uploads/2022/01/Exec-FI-680x400-1.jpg
400
680
Becca Clark
https://blog.breckenridgegrandvacations.com/wp-content/uploads/2020/09/BGV_Logo_Horz_White-e1592585740374-1.png
Becca Clark
2022-01-18 11:03:33
2022-01-18 12:01:16
View From The Bottom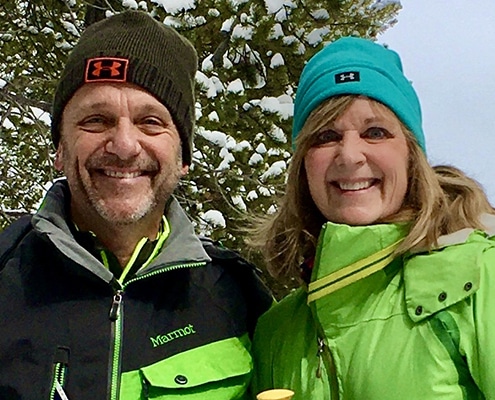 At Breckenridge Grand Vacations, we have a family motto, 'OneBGV!' This includes our employees and our owners. The BGV Family Spotlight will let our employees get to know our owners and our owners will have a chance to get to know our emplo…
https://blog.breckenridgegrandvacations.com/wp-content/uploads/2022/01/BGVFS-680x400-1.jpg
400
680
Breckenridge Grand Vacations
https://blog.breckenridgegrandvacations.com/wp-content/uploads/2020/09/BGV_Logo_Horz_White-e1592585740374-1.png
Breckenridge Grand Vacations
2022-01-18 10:55:47
2022-01-18 12:02:44
Breckenridge Family Spotlight
Family vacations always have an element of tradition to them. You could have a favorite pizza place that you have to order from or a favorite waterfall that you always hike to. Maybe your family tradition is to hit a certain ski run and follow…
https://blog.breckenridgegrandvacations.com/wp-content/uploads/2022/01/OOJan.jpg
400
680
Breckenridge Grand Vacations
https://blog.breckenridgegrandvacations.com/wp-content/uploads/2020/09/BGV_Logo_Horz_White-e1592585740374-1.png
Breckenridge Grand Vacations
2022-01-18 09:24:11
2022-01-18 12:01:44
Owners Only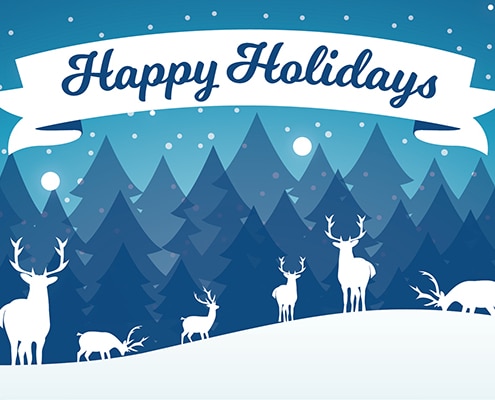 Ski and snowboard season is finally here! Christmas and New Years' are right around the corner and it is a magical time to be in Breckenridge. The lights on Main Street are lit, shops are open for business and we've gotten some fresh snow…
https://blog.breckenridgegrandvacations.com/wp-content/uploads/2021/12/Newsletter.jpg
400
680
Becca Clark
https://blog.breckenridgegrandvacations.com/wp-content/uploads/2020/09/BGV_Logo_Horz_White-e1592585740374-1.png
Becca Clark
2021-12-17 12:55:36
2021-12-20 09:11:58
View From The Bottom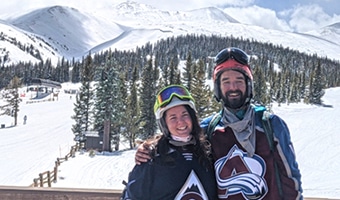 https://blog.breckenridgegrandvacations.com/wp-content/uploads/2021/12/BGVSpotlight-FI.jpg
200
340
Sammy Tarnowski
https://blog.breckenridgegrandvacations.com/wp-content/uploads/2020/09/BGV_Logo_Horz_White-e1592585740374-1.png
Sammy Tarnowski
2021-12-17 11:25:33
2021-12-17 17:05:17
Breckenridge Family Spotlight
The chairlifts are about to start spinning and the mountain will soon be filled with smiling skiers and snowboarders! Breckenridge Ski Resort is set to open for the 21/22 ski season on November 12, 2021! Are you ready for the ski season to…
https://blog.breckenridgegrandvacations.com/wp-content/uploads/2021/11/ski.jpg
400
680
Sammy Tarnowski
https://blog.breckenridgegrandvacations.com/wp-content/uploads/2020/09/BGV_Logo_Horz_White-e1592585740374-1.png
Sammy Tarnowski
2021-11-11 12:26:42
2021-11-11 12:26:42
Owners Only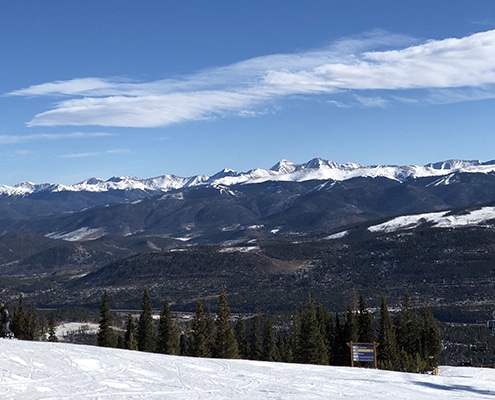 https://blog.breckenridgegrandvacations.com/wp-content/uploads/2021/11/IMG_2221.jpg
400
680
Sammy Tarnowski
https://blog.breckenridgegrandvacations.com/wp-content/uploads/2020/09/BGV_Logo_Horz_White-e1592585740374-1.png
Sammy Tarnowski
2021-11-11 12:25:31
2021-11-11 13:16:09
View From the Bottom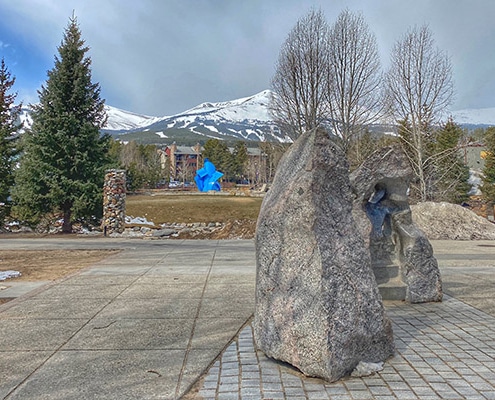 At Breckenridge Grand Vacations, we have a family motto, 'OneBGV!' This includes our employees and our owners. The BGV Family Spotlight will let our employees get to know our owners and our owners will have a chance to get to know our emplo…
https://blog.breckenridgegrandvacations.com/wp-content/uploads/2021/10/Breck-1.jpg
400
680
Sammy Tarnowski
https://blog.breckenridgegrandvacations.com/wp-content/uploads/2020/09/BGV_Logo_Horz_White-e1592585740374-1.png
Sammy Tarnowski
2021-10-25 11:37:44
2021-11-11 12:27:04
Breckenridge Family Spotlight