Looking to take your golf game to new heights? How about 9,000+ feet?! Breckenridge Golf Club features three nine-hole Jack Nicklaus Signature Courses- a world-premier golfing experience for everyone from novice to expert.
The course is located in an area once known as Buffalo Flats, which was originally a tent city of miners. You can still view mining tailings and experience the course's rich local history. The three courses- Bear, Beaver, and Elk- all feature breathtaking mountain views and diverse plants and wildlife.
Amenities at the club include a golf shop, practice facilities, driving range, restaurant, and bar. Try out one of their special events, such as complimentary adult clinics, family golf night, or Wine and Nine!
Bear course is aptly named for the black bears that are spotted here every summer. Opened in 1985, this course is the original of Breckenridge Golf Club. Bear is the most open of the three nines, traveling through open meadows, grasses, and wetlands. Views of the Tenmile Range and Breckenridge Ski Resort can be seen on every hole but are especially impressive on holes 5, 8, and 9. Bear presents challenges to its players- holes 7, 8, and 9 are the toughest at the club!
Beaver was the second nine to open, making its debut in 1987. Beaver is much narrower compared to Bear, requiring accurate drives. Keep an eye out along holes 6, 7, and 8 for rock piles- echoes of the mining history of the area. This course gets its name from the many beaver ponds that can be found near holes 6, 7, and 9. The ponds, winds, and elevation changes are the biggest challenges to be found on this course.
The things that draw in elk to this course- open grasses, lake access, variety of plantlife- are also challenges for golfers! While not as open as Bear or as narrow as Beaver, the Elk course requires accuracy. After the success of the Bear and Beaver courses, the Elk course was opened in 2001 and offers arguably the best mountain views on all 27 holes. Elk reaches the highest elevation on the entire golf course at 9,445 feet!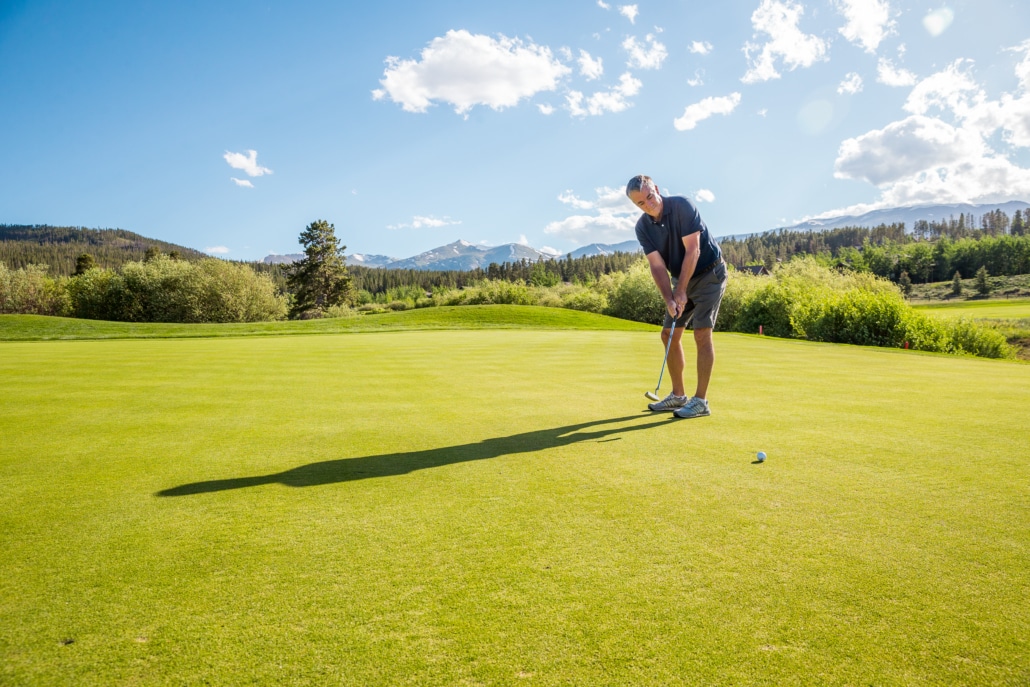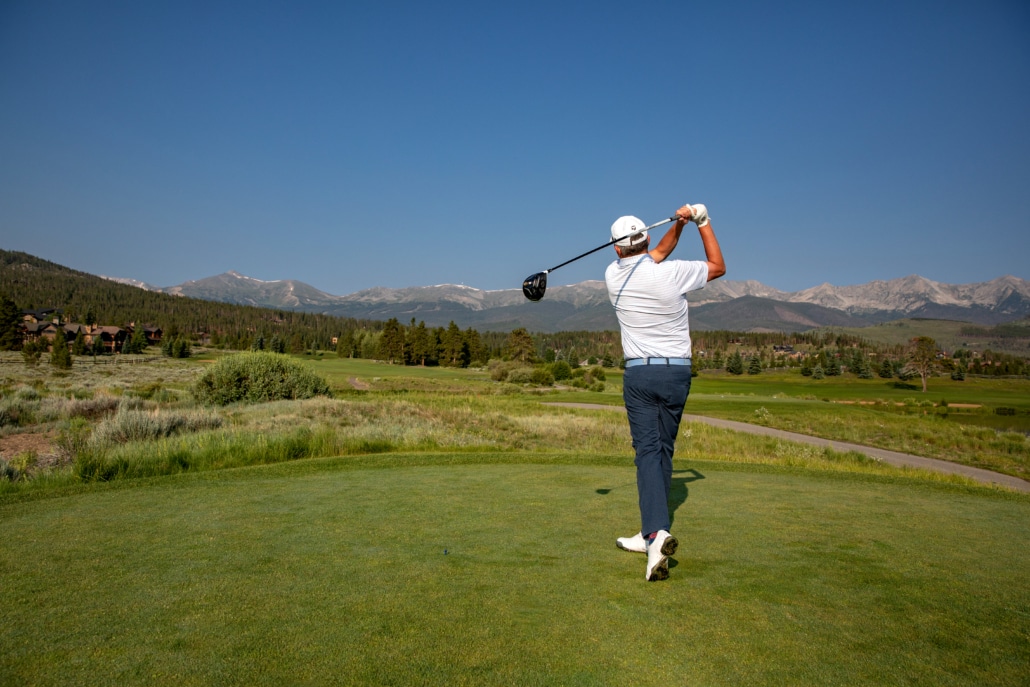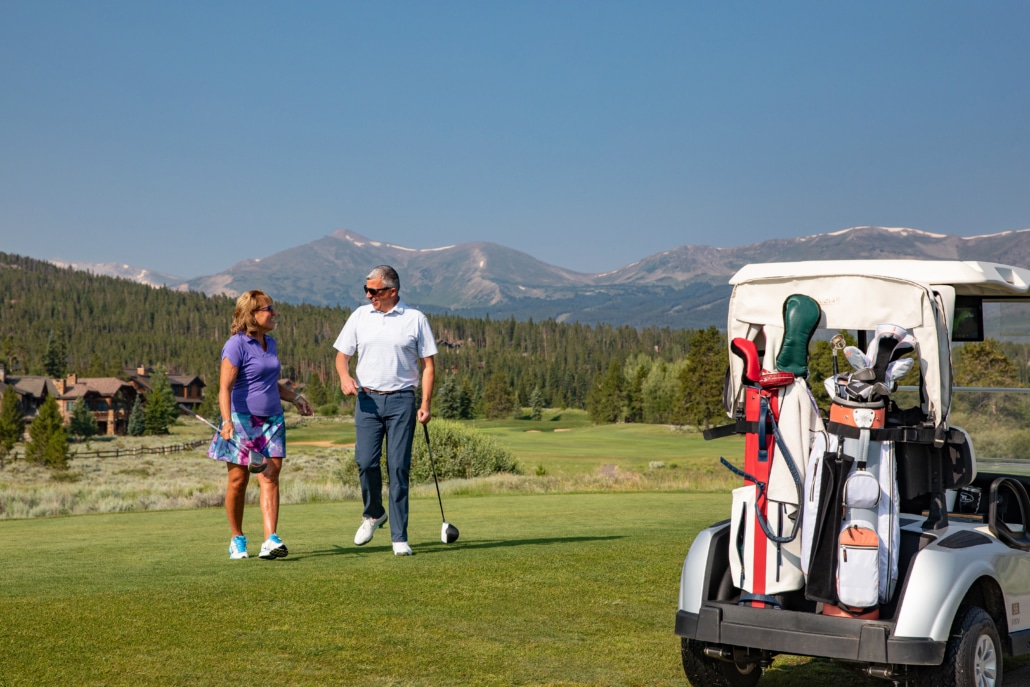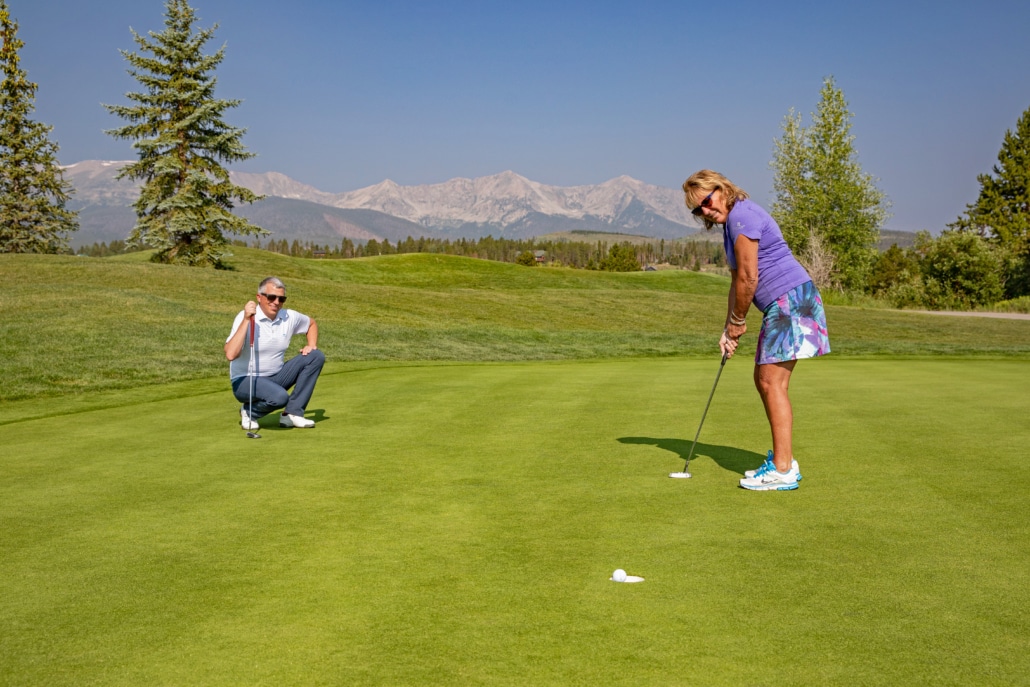 Nearby Courses
Can't get enough golf? Check out these Summit County courses
Keystone Ranch Golf Course
Location: 1239 Keystone Ranch Road, Dillon, CO 80435
Par 72
18 holes
Winds through pines, meadows, past a nine-acre lake
Sits on historic ranch land, home to 1900's homesteads and outbuildings that still exist on the course today
Keystone Ranch Restaurant
Location: 155 River Course Drive, Dillon, CO 80435
Par 35 front nine, par 36 back nine
18 holes
Follows the Snake River through the pine forest with views of Lake Dillon, mountain peaks, and wildlife
Five sets of tees on each hole
River Course Grill and pro shop
Raven at Three Peaks Golf Club
Raven Golf Club at Three Peaks
Location: 2929 Golden Eagle Road, Silverthorne, CO 80498
18 holes
Situated between Buffalo and Red Mountains, surrounded by towering peaks, pine and aspen, creeks and lakes
Rated a Top 10 course in the U.S. by Golf Magazine
Club features full-service restaurant, golf shop, practice facility, and locker rooms
Location: 104 Wheeler Place, Frisco, CO 80443
Par 69
18 holes
Back 9 is closed for Summer 2022
Located on the other side of the Tenmile Range with sweeping views of the Sky chutes and soaring mountain peaks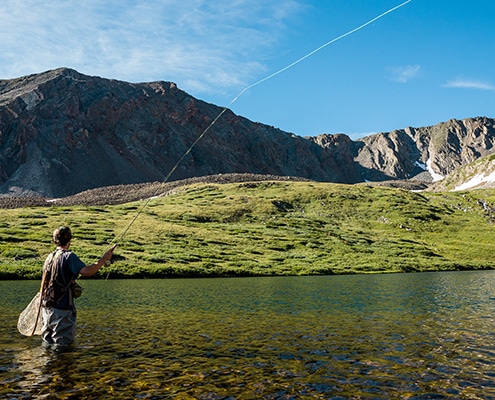 Nothing says summer in Colorado like fly fishing! With our many rivers, lakes, and waterways brimming with trout, Breckenridge is the perfect place to get your feet wet. Whether you are an expert, beginner, or just looking for a new adventure,…
https://blog.breckenridgegrandvacations.com/wp-content/uploads/2017/05/20190806_BTO_FlyFish_0097-1-copy.jpg
400
680
Breckenridge Grand Vacations
https://blog.breckenridgegrandvacations.com/wp-content/uploads/2022/05/BGV_Logo_Horz_White-3.png
Breckenridge Grand Vacations
2022-08-02 16:02:42
2022-08-03 13:33:14
Fly Fishing Summit County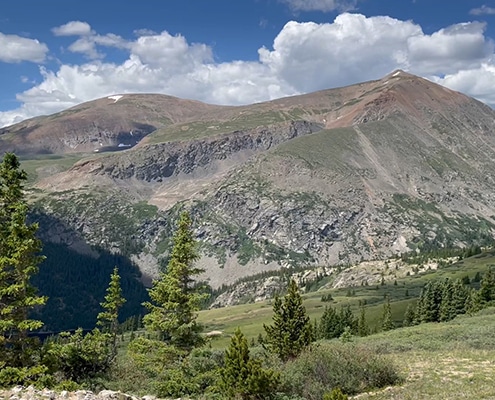 Hoosier Pass Loop is a short trail that is moderately difficult. Located at the summit of Hoosier Pass, between Breckenridge and Alma, Hoosier Pass Loop is a great way to experience the above-treeline environment. Hikers can view pine forests,…
https://blog.breckenridgegrandvacations.com/wp-content/uploads/2022/07/IMG_1314-copy.jpg
400
680
Becca Clark
https://blog.breckenridgegrandvacations.com/wp-content/uploads/2022/05/BGV_Logo_Horz_White-3.png
Becca Clark
2022-07-21 15:23:07
2022-07-21 15:39:33
Trail Highlight: Hoosier Pass Loop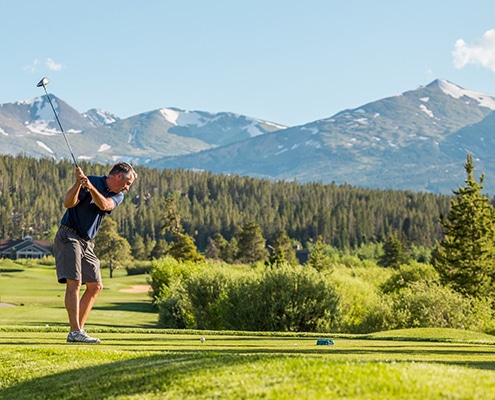 Looking to take your golf game to new heights? How about 9,000+ feet?! Breckenridge Golf Club features three nine-hole Jack Nicklaus Signature Courses- a world-premier golfing experience for everyone from novice to expert. The course is…
https://blog.breckenridgegrandvacations.com/wp-content/uploads/2022/07/680x400golf.jpg
400
680
Becca Clark
https://blog.breckenridgegrandvacations.com/wp-content/uploads/2022/05/BGV_Logo_Horz_White-3.png
Becca Clark
2022-07-20 15:59:22
2022-07-25 10:56:16
Breckenridge Golf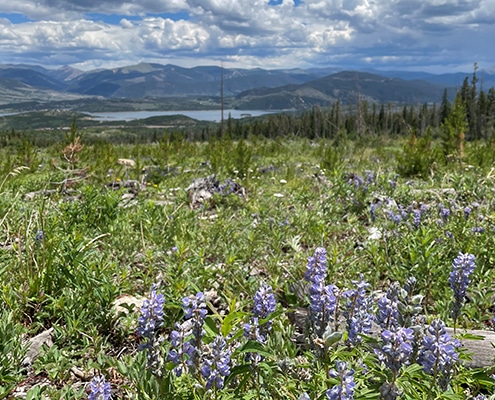 Lily Pad Lake is an easy trail suitable for the whole family! Located in the Wildernest area, Lily Pad Lake Trail offers a little bit of everything- views of Lake Dillon and mountain peaks, serenity and calm of the forest, wildflowers, and two…
https://blog.breckenridgegrandvacations.com/wp-content/uploads/2022/07/IMG_5183-1-copy.jpg
400
680
Becca Clark
https://blog.breckenridgegrandvacations.com/wp-content/uploads/2022/05/BGV_Logo_Horz_White-3.png
Becca Clark
2022-07-15 09:51:35
2022-07-15 10:39:27
Trail Highlight: Lily Pad Lake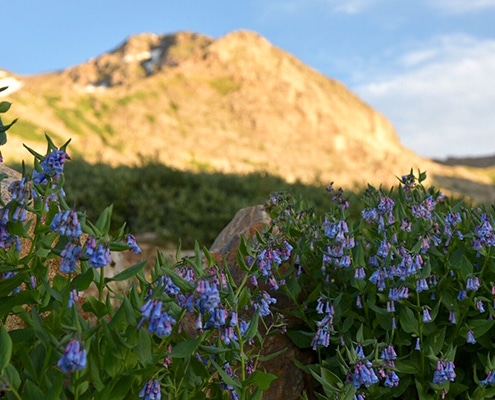 Summer showers bring wildflowers! Thanks to cooler temperatures and plenty of rain, our Rocky Mountain wildflowers have been showing off. Colorado is one of the best places to view wildflowers and there are hundreds of varieties to look for!…
https://blog.breckenridgegrandvacations.com/wp-content/uploads/2022/07/680x400blooms.jpg
400
680
Becca Clark
https://blog.breckenridgegrandvacations.com/wp-content/uploads/2022/05/BGV_Logo_Horz_White-3.png
Becca Clark
2022-07-11 09:26:02
2022-07-11 09:29:19
Breckenridge Blooms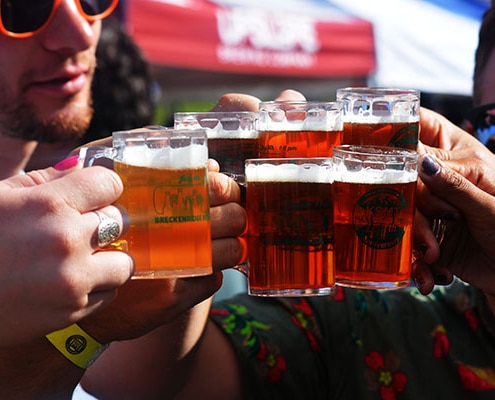 Do you enjoy live music and community? You love beer? Looking for a fun-filled event this weekend? If you answered yes, to one or all of these questions, we have the perfect event for you! This Saturday, July 9, is the Breckenridge Beer Festival!…
https://blog.breckenridgegrandvacations.com/wp-content/uploads/2022/07/680x400breckbeer.jpg
400
680
Becca Clark
https://blog.breckenridgegrandvacations.com/wp-content/uploads/2022/05/BGV_Logo_Horz_White-3.png
Becca Clark
2022-07-01 09:58:26
2022-07-01 09:58:26
Breckenridge Beer Festival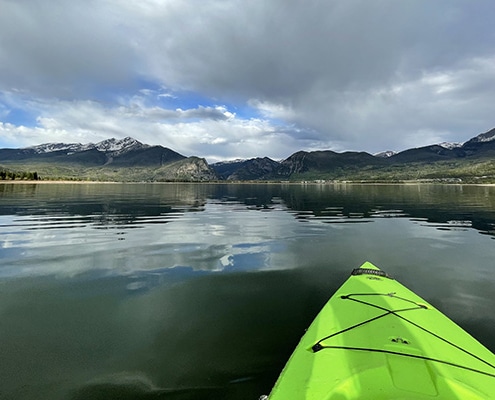 The pristine vistas, clear and calm alpine water, and mountain surroundings make Summit County the perfect place to spend a day on the water learning to kayak or stand-up paddleboard. Take your kayaks or paddleboards out to experience endless…
https://blog.breckenridgegrandvacations.com/wp-content/uploads/2022/06/680x400kayak.jpg
400
680
Becca Clark
https://blog.breckenridgegrandvacations.com/wp-content/uploads/2022/05/BGV_Logo_Horz_White-3.png
Becca Clark
2022-06-24 09:53:07
2022-06-30 14:27:33
Paddle Guide: Kayak and SUP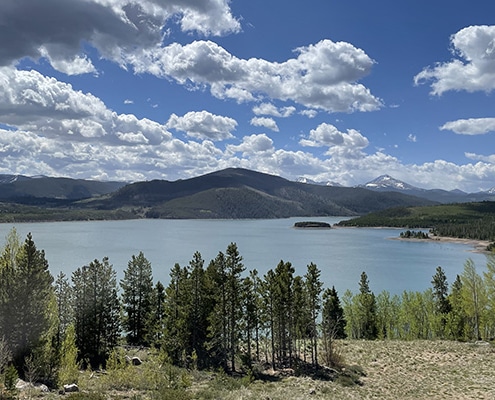 Old Dillon Reservoir is a popular, easy trail that the whole family can do- and it won't take the whole day. The hike will lead through aspens and pines to the Old Dillon Reservoir, built in the 1930s to supply water to the original town of…
https://blog.breckenridgegrandvacations.com/wp-content/uploads/2022/06/680x400OldDillonRes.jpg
400
680
Becca Clark
https://blog.breckenridgegrandvacations.com/wp-content/uploads/2022/05/BGV_Logo_Horz_White-3.png
Becca Clark
2022-06-08 11:46:29
2022-06-08 11:49:08
Trail Highlight: Old Dillon Reservoir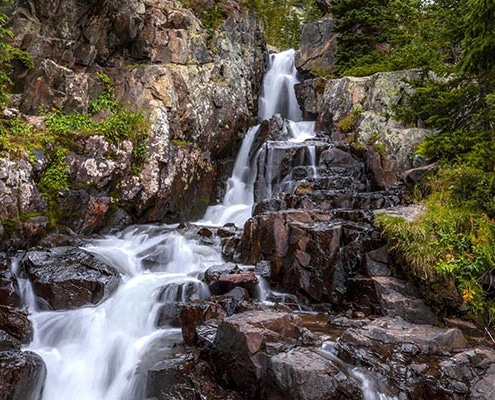 Snow is melting, rivers are roaring, and the waterfalls are flowing! Watching the cascading water roar over rocks while you sit back, relax and enjoy the view…what could be better? We've compiled the BEST waterfall hikes in Summit County,…
https://blog.breckenridgegrandvacations.com/wp-content/uploads/2020/05/Waterfall.jpg
400
680
Nicole DeCesare
https://blog.breckenridgegrandvacations.com/wp-content/uploads/2022/05/BGV_Logo_Horz_White-3.png
Nicole DeCesare
2022-06-06 13:12:03
2022-06-06 15:49:58
Waterfall Hikes