Trail Name: Burro Trail
Trail Length: 3.2 miles out
Trail difficulty: Moderate
Elevation gain: 860 Vertical Gain
Best time to hike: Mid-June to early October
Good for: All ages
Dog friendly: Yes on a leash
Starting trailhead: Across from Beaver Run Chair on Peak 9
Right at the base of Peak 9, the Burro Trail is a scenic out and back.  Make it as long as you want, the full trail ends at Spruce Creek trail.  Best traveled Mid-June to early October.  Takes approximately 45 minutes to one hour one way, give yourself two hours for the round trip.
Starting right across from Beaver Run Resort, the trail is 3.2 miles, with 860 feet vertical gain. Parking at the Beaver Run lot, you cross under the Quicksilver ski lift, slightly up hill, where you will see a trail head (U.S. Forest Service) sign for the Burro Trail. You will cross a small bridge over the creek onto the trail, which run parallel to this picturesque creek.  At about 1.5 miles the trail wanders away from the creek, continuing to nicely shaded forest, eventually to a dirt road, with a rocky path. The trail ends, at the Spruce Creek trail, where you can keeping going for a longer hike or bike, if you wish.
This trail has beautiful wild flowers in summer and the creek makes for a nice cool walk for your fluffy friends (on a leash).  This is an easy access route from the town of Breckenridge, and is not far for our guests staying at the Grand Timber Lodge.
Want to help contribute to our National Forest? Visit FDRD.org/calendar for a list of all volunteer opportunities. You can also visit www.dillonrangerdistrict.com to download free individual guides for all the trails.
Looking for a new, magical adventure on your next visit to Breckenridge? Find your way to the hidden Fairy Forest! Located between Peaks 8 and 9, this three-mile hike is a great activity to do with kids and see some unique fairy house creat…
https://blog.breckenridgegrandvacations.com/wp-content/uploads/2019/08/Fairy-Forest-FI.jpg
165
340
Breckenridge Grand Vacations
http://blog.breckenridgegrandvacations.com/wp-content/uploads/2016/07/BGV_horizontal_4c-300x102.jpg
Breckenridge Grand Vacations
2019-08-08 10:35:12
2019-08-08 10:37:31
Fairy Forest Hike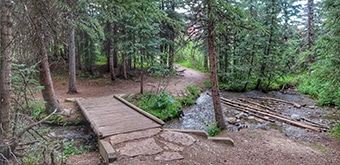 Right at the base of Peak 9, the Burro Trail is a scenic out and back.  Make it as long as you want, the full trail ends at Spruce Creek trail.  Best traveled Mid-June to early October.  Takes approximately 45 minutes to one hour one way,…
https://blog.breckenridgegrandvacations.com/wp-content/uploads/2019/07/BurroTrail.jpg
165
340
Breckenridge Grand Vacations
http://blog.breckenridgegrandvacations.com/wp-content/uploads/2016/07/BGV_horizontal_4c-300x102.jpg
Breckenridge Grand Vacations
2019-07-10 11:10:44
2019-07-10 11:28:43
Burro Trail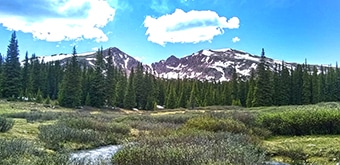 To get to the Meadow Creek trailhead from Breckenridge, take Highway 9 towards Frisco. Drive straight through Frisco and do not turn until you reach the roundabout next to I-70. Drive around the roundabout and take the turn directly before the…
https://blog.breckenridgegrandvacations.com/wp-content/uploads/2018/07/FI.jpg
165
340
Breckenridge Grand Vacations
http://blog.breckenridgegrandvacations.com/wp-content/uploads/2016/07/BGV_horizontal_4c-300x102.jpg
Breckenridge Grand Vacations
2018-07-02 09:57:04
2018-08-09 11:20:22
Meadow Creek Trail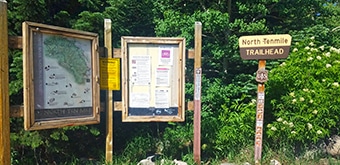 Visiting the mountains or have family and friends in town? Looking to enjoy the beautiful outdoors and scenic views that Colorado has to offer? North Tenmile Creek is the perfect hike to start your adventures. This 6.5-mile round-trip hike with…
https://blog.breckenridgegrandvacations.com/wp-content/uploads/2018/06/TenMile-FI.jpg
165
340
Breckenridge Grand Vacations
http://blog.breckenridgegrandvacations.com/wp-content/uploads/2016/07/BGV_horizontal_4c-300x102.jpg
Breckenridge Grand Vacations
2018-06-22 14:24:11
2018-08-09 12:03:39
North Tenmile Creek Trail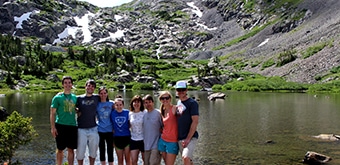 Mohawk Lakes is a stunning hike that will take you through the trees, up an incline and end at mountain lakes. This hike is suited for all ages, but does have steep inclines that you will need to take your time on. We would not recommend this…
https://blog.breckenridgegrandvacations.com/wp-content/uploads/2015/08/Mohakw-Lakes_FI.jpg
165
340
Breckenridge Grand Vacations
http://blog.breckenridgegrandvacations.com/wp-content/uploads/2016/07/BGV_horizontal_4c-300x102.jpg
Breckenridge Grand Vacations
2015-08-06 12:06:38
2018-08-09 14:21:04
Trail Highlight: Mohawk Lakes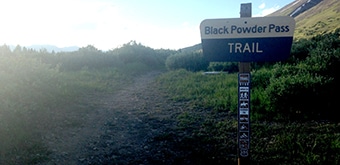 Located at the top of Boreas Pass this is a trail with views for days. While not the best marked, this is a perfect trail for those seeking a little adventure. With wildflowers and tree stumps covering the hillsides, this is a stunning trail. We…
https://blog.breckenridgegrandvacations.com/wp-content/uploads/2015/07/FI2.jpg
165
340
Breckenridge Grand Vacations
http://blog.breckenridgegrandvacations.com/wp-content/uploads/2016/07/BGV_horizontal_4c-300x102.jpg
Breckenridge Grand Vacations
2015-07-28 16:29:03
2019-07-10 11:17:46
Trail Highlight: Black Powder Pass
Located right beside the Snowflake Lift, this short 1.5 mile hike is great for the little ones. This low elevation trail has a running stream winding alongside all the way to the end destination. At the end you will find a small natural reservoir…
https://blog.breckenridgegrandvacations.com/wp-content/uploads/2015/07/FI.jpg
165
340
Breckenridge Grand Vacations
http://blog.breckenridgegrandvacations.com/wp-content/uploads/2016/07/BGV_horizontal_4c-300x102.jpg
Breckenridge Grand Vacations
2015-07-15 13:50:59
2019-07-10 11:18:17
Trail Highlight: Sawmill Trail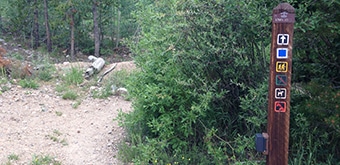 Looking for a hike that is entertaining for all ages? Check the Iowa Hill Trail. This 1.2 miles trail is full of action from start to finish. If you are lucky, you may even run into a moose friend along the way. Every few feet you will find…
https://blog.breckenridgegrandvacations.com/wp-content/uploads/2015/07/Iowa_Hill_FI.jpg
165
340
Breckenridge Grand Vacations
http://blog.breckenridgegrandvacations.com/wp-content/uploads/2016/07/BGV_horizontal_4c-300x102.jpg
Breckenridge Grand Vacations
2015-07-08 14:07:44
2018-08-09 14:26:33
Trail Highlight: Iowa Hill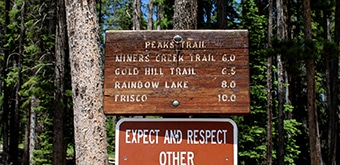 The Peaks Trail is an extremely well known trail in Breckenridge. Located at up Ski Hill Road right beside Grand Lodge on Peak 7 you will find biking and hiking for all. This 15.6 miles trail stretches from Breckenridge to Frisco. There are…
https://blog.breckenridgegrandvacations.com/wp-content/uploads/2015/06/Peaks_Trail_FI.jpg
165
340
Breckenridge Grand Vacations
http://blog.breckenridgegrandvacations.com/wp-content/uploads/2016/07/BGV_horizontal_4c-300x102.jpg
Breckenridge Grand Vacations
2015-06-24 13:21:43
2018-08-09 14:25:05
Trail Highlight: Peaks Trail