Chuck Wagon Dinner
&

Wild West Show
Families vacationing in Breckenridge love the old-fashioned atmosphere of the Two Below Chuck Wagon Dinner and Wild West Show! Take a buckboard wagon to the summer camp above the stunning Lake Dillon for an evening of county games, barbecue dinner, and a fun-filled Wild West Show that will keep the whole family entertained.
The adventure starts by taking the draft mule team-drawn wagons through the gorgeous Rocky Mountain scenery to the campsite. Gather the family for cowboy golf, cornhole toss, horseshoes, and ropin', while eating homemade biscuits and honey. Once the final touches are put on the barbecue, everyone will join in for a delicious meal of smoked BBQ beef brisket and BBQ chicken, corn on the cob, muffins, beans and apple cobbler for dessert.
The highlight of many visitors' vacations is the Wild West Show by the Jackman Brothers. As "the Sheriff" and "Dirty Dog", Bryce and JC Jackman delight the audience with their comedic antics and stunts. The whole family will have a rip-roaring good time – especially if you are pulled on stage!
The Chuck Wagon Dinner takes place on Mondays, Wednesdays, and Fridays at 5 p.m. Trust us, it's something you don't want to miss! Contact your Activities department to reserve a spot today!
For more information on the Chuck Wagon Dinner and Wild West Show go here.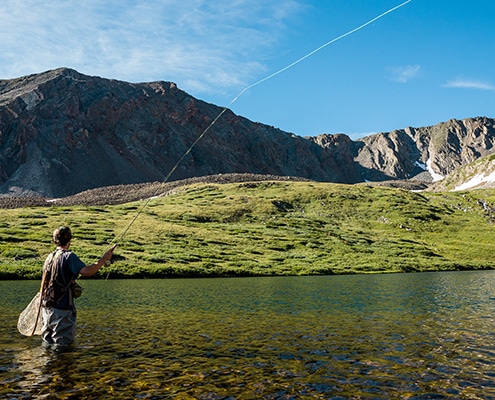 Nothing says summer in Colorado like fly fishing! With our many rivers, lakes, and waterways brimming with trout, Breckenridge is the perfect place to get your feet wet. Whether you are an expert, beginner, or just looking for a new adventure,…
https://blog.breckenridgegrandvacations.com/wp-content/uploads/2017/05/20190806_BTO_FlyFish_0097-1-copy.jpg
400
680
Breckenridge Grand Vacations
https://blog.breckenridgegrandvacations.com/wp-content/uploads/2022/05/BGV_Logo_Horz_White-3.png
Breckenridge Grand Vacations
2022-08-02 16:02:42
2022-08-03 13:33:14
Fly Fishing Summit County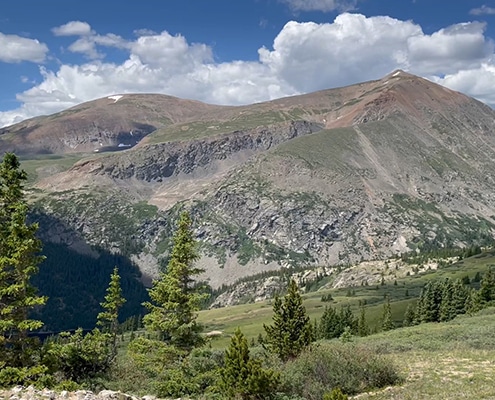 Hoosier Pass Loop is a short trail that is moderately difficult. Located at the summit of Hoosier Pass, between Breckenridge and Alma, Hoosier Pass Loop is a great way to experience the above-treeline environment. Hikers can view pine forests,…
https://blog.breckenridgegrandvacations.com/wp-content/uploads/2022/07/IMG_1314-copy.jpg
400
680
Becca Clark
https://blog.breckenridgegrandvacations.com/wp-content/uploads/2022/05/BGV_Logo_Horz_White-3.png
Becca Clark
2022-07-21 15:23:07
2022-07-21 15:39:33
Trail Highlight: Hoosier Pass Loop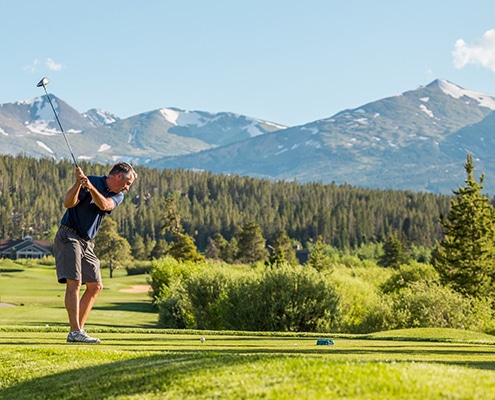 Looking to take your golf game to new heights? How about 9,000+ feet?! Breckenridge Golf Club features three nine-hole Jack Nicklaus Signature Courses- a world-premier golfing experience for everyone from novice to expert. The course is…
https://blog.breckenridgegrandvacations.com/wp-content/uploads/2022/07/680x400golf.jpg
400
680
Becca Clark
https://blog.breckenridgegrandvacations.com/wp-content/uploads/2022/05/BGV_Logo_Horz_White-3.png
Becca Clark
2022-07-20 15:59:22
2022-07-25 10:56:16
Breckenridge Golf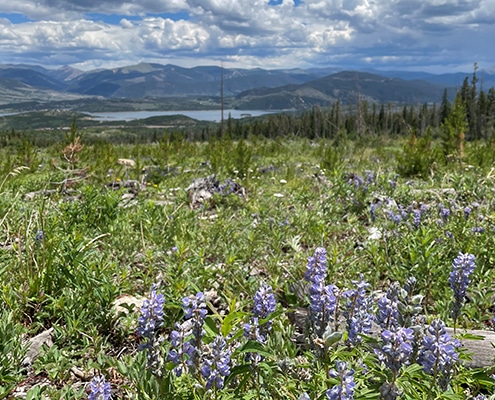 Lily Pad Lake is an easy trail suitable for the whole family! Located in the Wildernest area, Lily Pad Lake Trail offers a little bit of everything- views of Lake Dillon and mountain peaks, serenity and calm of the forest, wildflowers, and two…
https://blog.breckenridgegrandvacations.com/wp-content/uploads/2022/07/IMG_5183-1-copy.jpg
400
680
Becca Clark
https://blog.breckenridgegrandvacations.com/wp-content/uploads/2022/05/BGV_Logo_Horz_White-3.png
Becca Clark
2022-07-15 09:51:35
2022-07-15 10:39:27
Trail Highlight: Lily Pad Lake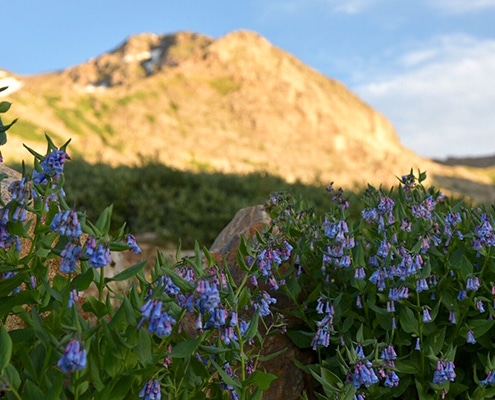 Summer showers bring wildflowers! Thanks to cooler temperatures and plenty of rain, our Rocky Mountain wildflowers have been showing off. Colorado is one of the best places to view wildflowers and there are hundreds of varieties to look for!…
https://blog.breckenridgegrandvacations.com/wp-content/uploads/2022/07/680x400blooms.jpg
400
680
Becca Clark
https://blog.breckenridgegrandvacations.com/wp-content/uploads/2022/05/BGV_Logo_Horz_White-3.png
Becca Clark
2022-07-11 09:26:02
2022-07-11 09:29:19
Breckenridge Blooms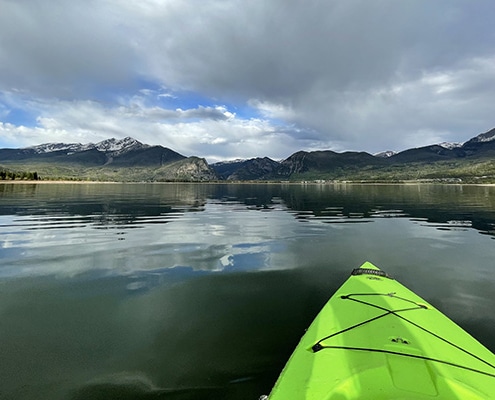 The pristine vistas, clear and calm alpine water, and mountain surroundings make Summit County the perfect place to spend a day on the water learning to kayak or stand-up paddleboard. Take your kayaks or paddleboards out to experience endless…
https://blog.breckenridgegrandvacations.com/wp-content/uploads/2022/06/680x400kayak.jpg
400
680
Becca Clark
https://blog.breckenridgegrandvacations.com/wp-content/uploads/2022/05/BGV_Logo_Horz_White-3.png
Becca Clark
2022-06-24 09:53:07
2022-06-30 14:27:33
Paddle Guide: Kayak and SUP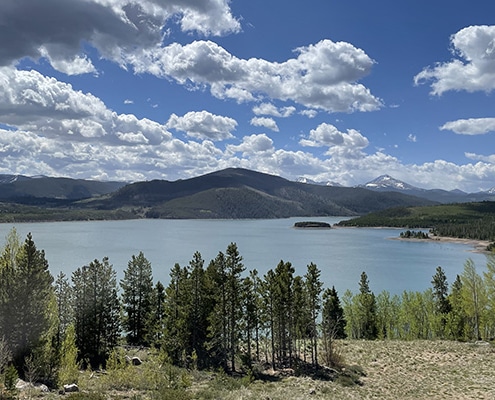 Old Dillon Reservoir is a popular, easy trail that the whole family can do- and it won't take the whole day. The hike will lead through aspens and pines to the Old Dillon Reservoir, built in the 1930s to supply water to the original town of…
https://blog.breckenridgegrandvacations.com/wp-content/uploads/2022/06/680x400OldDillonRes.jpg
400
680
Becca Clark
https://blog.breckenridgegrandvacations.com/wp-content/uploads/2022/05/BGV_Logo_Horz_White-3.png
Becca Clark
2022-06-08 11:46:29
2022-06-08 11:49:08
Trail Highlight: Old Dillon Reservoir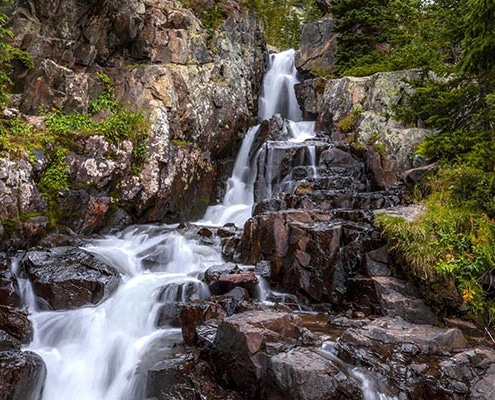 Snow is melting, rivers are roaring, and the waterfalls are flowing! Watching the cascading water roar over rocks while you sit back, relax and enjoy the view…what could be better? We've compiled the BEST waterfall hikes in Summit County,…
https://blog.breckenridgegrandvacations.com/wp-content/uploads/2020/05/Waterfall.jpg
400
680
Nicole DeCesare
https://blog.breckenridgegrandvacations.com/wp-content/uploads/2022/05/BGV_Logo_Horz_White-3.png
Nicole DeCesare
2022-06-06 13:12:03
2022-06-06 15:49:58
Waterfall Hikes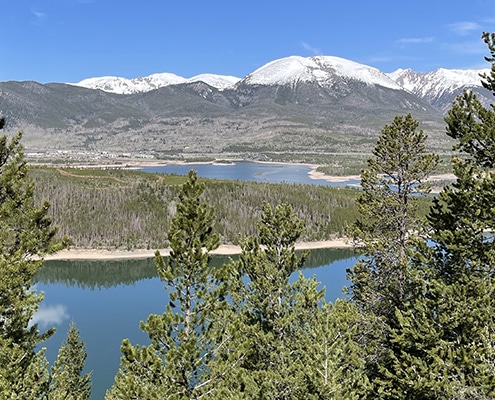 Sapphire Point Overlook is one of the most popular hikes in the county- and for good reason! The hike is easy enough for the whole family and offers stunning views of the Tenmile Range and Lake Dillon. If you are looking for a hike to do with…
https://blog.breckenridgegrandvacations.com/wp-content/uploads/2022/05/sapphirepoint.jpg
400
680
Becca Clark
https://blog.breckenridgegrandvacations.com/wp-content/uploads/2022/05/BGV_Logo_Horz_White-3.png
Becca Clark
2022-05-27 13:09:30
2022-06-06 14:30:39
Trail Highlight: Sapphire Point Overlook