The mountains are a perfect place for family vacations. With an abundance of activities for all ages, there is fun for the whole family! But, planning with little ones can present unique challenges. Is it worth paying for a full-day activity and only having time for a few hours? Will the toddlers be able to participate and enjoy the activity you just paid for? How far away from Breckenridge can you get before the need for a nap hits?
Breathe easy with our list of eight, in-town activities for toddlers. You can enjoy each of these activities for as long as you would like, but an emergency exit won't ruin anyone's day.
Prospector Park
Located off Main Street, this park is the perfect place to let the kids run around while enjoying a day of shopping. The slide, tunnel, spiderweb net, and bear are complimented with stunning views of the Ten Mile Range. The parking lot located directly across Main Street helps make this park extremely accessible.
Highline Railroad Park
Located off Boreas Road, beside the Stephen C. West Ice Arena, Highline Railroad Park is a hidden gem of a park. This railroad-themed playground has a little something for everyone. Engine No. 9, a locomotive that served Breckenridge for over 50 years, is also located at this park along with historical plaques that tell Breckenridge's railroad history. For the kids, you will find a "mining cave", play train car, and some other railroad-themed items for them to play on.
River Park
The River Park is located within the Blue 52 neighborhood across the street from Breckenridge Distillery. The park can also be accessed via the Breckenridge Recreation Path. The features of the park are styled to mimic nature- built with lodgepole pines, including a kids' bike park and trout-shaped climbing walls.
Grab a blanket and some snacks and head on over to the Riverwalk lawn. Here you will find green grass, easy river access and plenty of room for the kids to run. The lawn is next to a rock-sitting wall that makes it easy for the kids to dip their feet into the river and splash around (with adult supervision). From playing catch to soaking in the sun, the options of entertainment are endless. Keep in mind that pets are not allowed in this area.
Isak Heartstone, a 15-foot wooden troll, can be found after a short .25 mile hike on Trollstigen Trail. This trail can be found by the Illinois Gulch trailhead which is located in the southeast corner of the Stephen C. West Ice Arena parking lot. When you arrive in the parking lot, follow the troll footprints on the pavement to the trailhead!
Get Creative with BreckCreate
Breck Create offers free Toddler Art classes a few times a week. While classes are free, you do need to register so they can anticipate turnout. Crafts vary from class to class, but they are all age-appropriate. You can find the calendar of events here.
Sawmill Trail
This 1.5 round-trip hike begins at the bottom of the Snowflake Lift. The trail runs along a stream and ends at a small reservoir. Trees line the hike and provide plenty of shade along the way. There is a small gradual incline gain totaling 240 feet, but nothing that the majority of kids can't handle. Not sure if this hike will be a good fit? Watch a short video recap of this trail here.
Iowa Hill
This 0.7-mile trail is located off of Airport road. Every few feet you will find old mining equipment and historical signage. There are about 170 feet of gain in elevation, so make sure to bring some water.
Sapphire Point Overlook Trail
Sapphire Point is a short hike with a lot of bang for your buck! You can walk about 100 feet to the overlook, where you will be sure to spot lots of chipmunks. If the kids are up to keep going, you can take the 0.6 miles loop back to see more views of Lake Dillon.
Do your kids have an insatiable sweet tooth? Don't worry- we've got you covered! Whether you are looking to cool off with an ice cream cone or need an after-dinner treat, this list will give you everything you need. Breckenridge has everything from cookies to crepes, candy to churros! Check out these options and let us know what you think.
The gondola will open for the summer season in mid-June and is free for all ages! The kids will love it. As you ride over Cucumber Gulch, keep an eye out for moose, deer, elk, and more.
The favorite local spot for arcade games is Downstairs at Eric's! While you're waiting for your pizza (and a beer for the parents), play a few games! They have a variety for the whole family- skeeball, pinball, and more. If you aren't planning a trip downtown, visit the Family Fun Center at your resort for your arcade fix!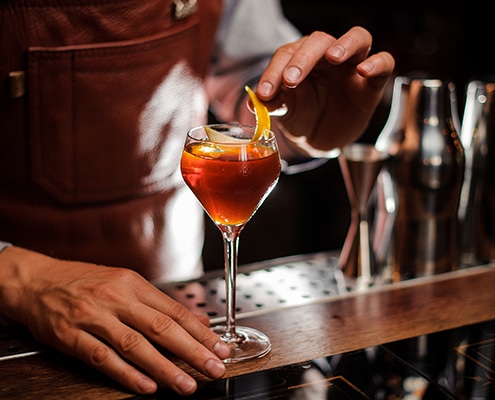 As the aspen leaves begin to turn brilliant shades of gold and a crisp chill fills the mountain air, there's no denying that fall has arrived in Breckenridge. It's the season of cozy sweaters, snow-dusted peaks, and the irresistible aroma of…
https://blog.breckenridgegrandvacations.com/wp-content/uploads/2023/09/sweater_680x400.jpg
400
680
Becca Clark
https://blog.breckenridgegrandvacations.com/wp-content/uploads/2023/04/bgv_logo.png
Becca Clark
2023-09-15 09:59:38
2023-09-19 10:19:18
Sweater Weather Sips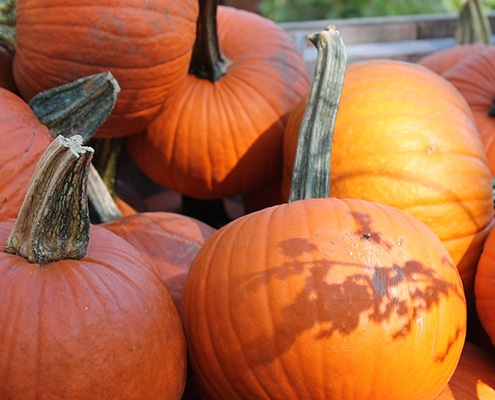 Summit County comes alive each October with a bewitching array of Halloween festivities. From spine-tingling ghost tours that unravel the mysteries of the past to interactive haunted houses that will leave you breathless, there's something for…
https://blog.breckenridgegrandvacations.com/wp-content/uploads/2023/09/680x400_spooky.jpg
400
680
Becca Clark
https://blog.breckenridgegrandvacations.com/wp-content/uploads/2023/04/bgv_logo.png
Becca Clark
2023-09-11 16:16:09
2023-09-11 16:17:44
Seven Spooky Ways to Celebrate Halloween in Summit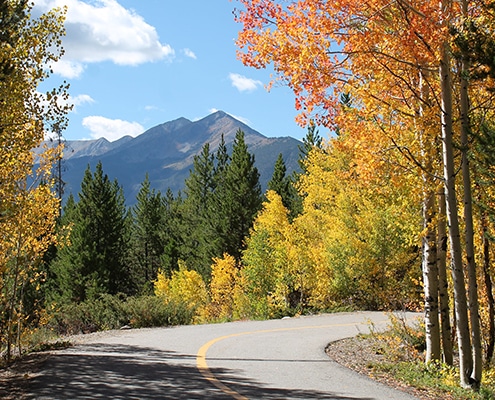 As September rolls around, Breckenridge wastes no time welcoming the fall season. The aspen trees, known for their quick transformation, paint the hillsides with brilliant shades of yellow and orange. You're in the right place if you're…
https://blog.breckenridgegrandvacations.com/wp-content/uploads/2023/08/680x400_Fall.jpg
400
680
Becca Clark
https://blog.breckenridgegrandvacations.com/wp-content/uploads/2023/04/bgv_logo.png
Becca Clark
2023-09-06 10:52:38
2023-09-06 13:55:44
Leaf Peeping 101: Best Hikes, Bikes, and Drives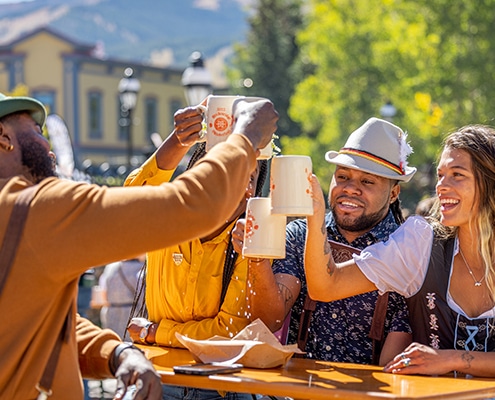 https://blog.breckenridgegrandvacations.com/wp-content/uploads/2023/08/680x400_SeptemberEvents.jpg
400
680
Becca Clark
https://blog.breckenridgegrandvacations.com/wp-content/uploads/2023/04/bgv_logo.png
Becca Clark
2023-08-07 14:09:16
2023-09-05 15:22:43
A September to Remember: Events in Summit County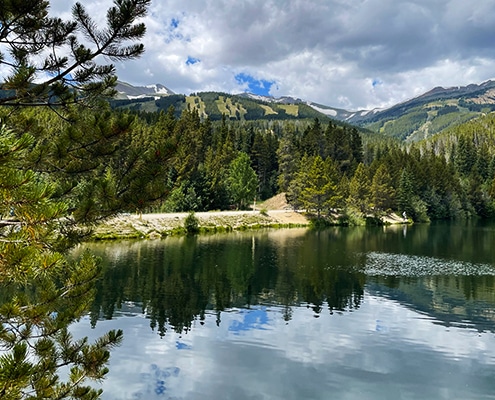 Welcome to our highlight of the top ten best lake hikes near Breckenridge! If you're a nature enthusiast, an avid hiker, or just looking to spend a little time outdoors, you're in for a treat as you explore the beauty of alpine lakes nestled…
https://blog.breckenridgegrandvacations.com/wp-content/uploads/2023/07/IMG_0194-copy.jpg
400
680
Becca Clark
https://blog.breckenridgegrandvacations.com/wp-content/uploads/2023/04/bgv_logo.png
Becca Clark
2023-07-20 15:21:59
2023-07-20 15:33:41
Exploring the Top 10 Lake Hikes Near Breckenridge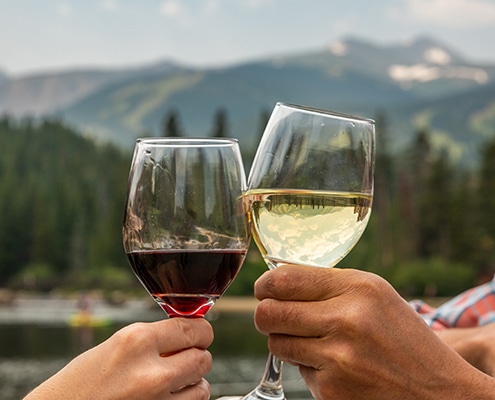 Experience a month filled with exciting events in Colorado this August. Immerse yourself in the vibrant ambiance of live music, tantalize your taste buds with delectable food, beer, and wine, and explore unique festivities like a captivating…
https://blog.breckenridgegrandvacations.com/wp-content/uploads/2023/07/680x400_August.jpg
400
680
Becca Clark
https://blog.breckenridgegrandvacations.com/wp-content/uploads/2023/04/bgv_logo.png
Becca Clark
2023-07-13 13:43:28
2023-07-13 13:47:23
August Adventures: Events and Activities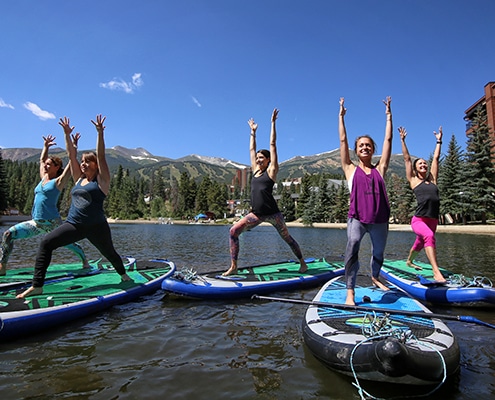 Escape to the beauty of Summit County, Colorado, and immerse yourself in a transformative outdoor yoga experience amidst the majestic Rockies. Embark on hikes through picturesque trails, find your center on a stand-up paddleboard, or elevate…
https://blog.breckenridgegrandvacations.com/wp-content/uploads/2023/06/680x400_yoga.jpg
400
680
Becca Clark
https://blog.breckenridgegrandvacations.com/wp-content/uploads/2023/04/bgv_logo.png
Becca Clark
2023-06-15 14:28:04
2023-06-15 14:59:58
Finding Balance in the Rockies: Outdoor Yoga in Summit County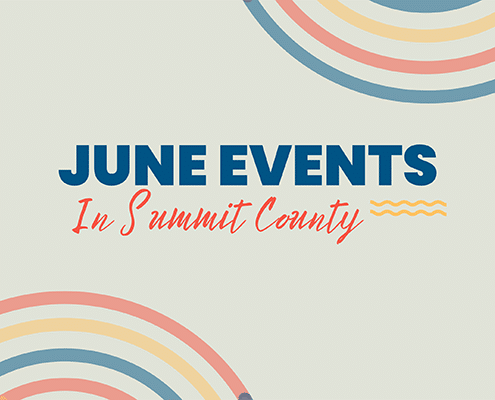 When the farmer's markets start to open, summer is officially here! Friday, June 9, is the opening day for Dillon's Farmer's Market. This market takes place each Friday with produce and goods from local vendors, music and entertainment,…
https://blog.breckenridgegrandvacations.com/wp-content/uploads/2023/05/680x400_JuneEvents.png
400
680
Becca Clark
https://blog.breckenridgegrandvacations.com/wp-content/uploads/2023/04/bgv_logo.png
Becca Clark
2023-05-31 12:57:32
2023-06-14 10:15:51
June Events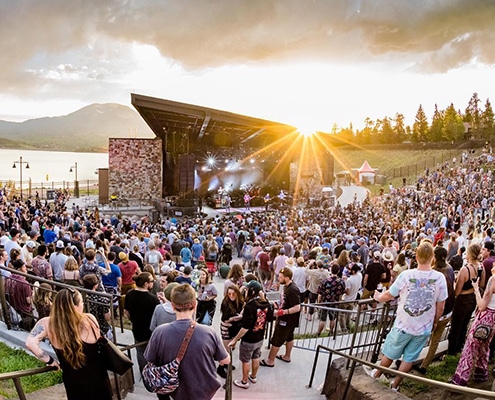 @dilloncolorado
The high country will be jamming this summer! In recent years there has been lots of growth and expansion in both the talent performing in the mountains and the venues in and around Breckenridge. Allow us to take you on a tour of the spaces…
https://blog.breckenridgegrandvacations.com/wp-content/uploads/2023/04/680x400_concerts.jpg
400
680
Becca Clark
https://blog.breckenridgegrandvacations.com/wp-content/uploads/2023/04/bgv_logo.png
Becca Clark
2023-04-21 13:52:29
2023-04-27 11:05:40
Summer Music Venues