Trail name: Meadow Creek Trail
Trail length: 8.4 miles out and back (10.2 miles out and back if you go to the top of Eccles Pass)
Trail difficulty: Moderate
Elevation gain: 2,286 ft (2,923 to the top of Eccles Pass, about 12,000 ft. elevation)
Best time to hike: November – May for snowshoeing / July – October for hiking
Good for: Day hikes, backpacking, camping, snowshoeing, trail running
Dog friendly: Yes, but must be on leash
Starting trailhead: Meadow Creek Trailhead
To get to the Meadow Creek trailhead from Breckenridge, take Highway 9 towards Frisco. Drive straight through Frisco and do not turn until you reach the roundabout next to I-70. Drive around the roundabout and take the turn directly before the westbound on-ramp exit. Drive about .6 miles down a dirt road until you reach the trailhead. Bring some good hiking boots, as there is a good chance you will be walking through snow and crossing streams. Bring your hammock, as well, to relax on the edge of the meadows.
Once on trail, you will find a variety of beauty to treat yourself to. The tall aspens and occasional beetle kill lead the way for the first portion of the trail until you reach Meadow Creek. You can also meet up with Lily Pad Lake trail right around this point. After the river crossing, you wind next to the creek for a few miles. Depending on the time of the year, you may get to do some trekking through snow.
You gain elevation consistently through the first few miles, but nothing too extreme. After a while, the forest opens to beautiful meadows that often have moose. There are a few great campsites around, as well. The first two meadows are beautiful, but the third one is the prize of the trail. The trees fade with Grand views of Buffalo and Red Mountain. During the summer you may get to see masses of wildflowers blooming, especially in late July. Don't forget to look up into the rock above for mountain goats and marmots.
The end of Meadow Creek Trail is where you reach the Gore Range Trailhead. You can turn back here and have an easy hike downhill to your car. However, we highly recommend pushing on along the Gore Range trail another mile or so to the top of Eccles Pass. (2 miles roundtrip). This is especially true from late June to late July, when the wildflowers are in bloom. The terrain is tougher than the Mead Creek Trail, but the reward is great. Once you reach the top of Eccles Pass you will look down into a massive valley. This valley is complete with alpine lakes, views of the back of Silverthorne, wildflowers, and wildlife.
If you are really feeling ambitious, you could hike all the way to Vail. This could be done as a long day trip, or an overnight backpacking trip. I highly recommend this as well, for those looking for a longer trip.
Want to help contribute to our National Forest? Visit FDRD.org/calendar for a list of all volunteer opportunities. You can also visit www.dillonrangerdistrict.com to download free individual guides for all the trails.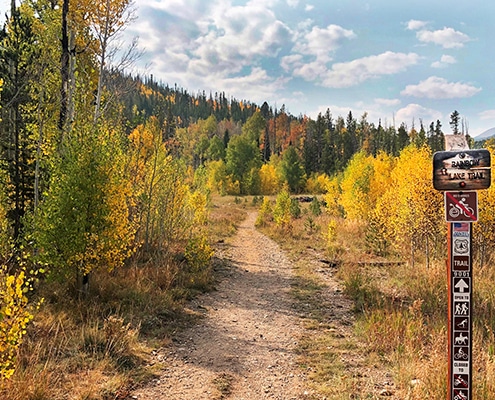 Summit County is a wonderful place to spend some time during the fall. It is hard to beat the beauty of shades of yellow and orange taking over a hillside. While there are ample locations to go leaf-peeping we have a few favorites that are good…
https://blog.breckenridgegrandvacations.com/wp-content/uploads/2021/09/RL-680x400-1.jpg
400
680
Breckenridge Grand Vacations
https://blog.breckenridgegrandvacations.com/wp-content/uploads/2023/04/bgv_logo.png
Breckenridge Grand Vacations
2022-09-06 09:00:08
2022-09-21 13:41:22
Fall Foliage Focus: Hikes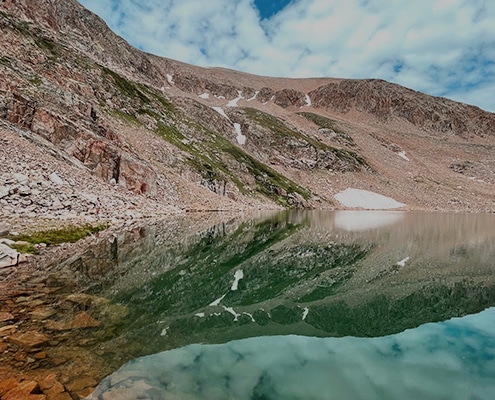 Looking to hike to an alpine lake but want to avoid the crowds of other popular trails? Lake Emma might just be the hike for you! While other lake hikes might be an all-day adventure, Lake Emma will only take a couple of hours while still offering…
https://blog.breckenridgegrandvacations.com/wp-content/uploads/2022/08/680x400lakeemma1.jpg
400
680
Becca Clark
https://blog.breckenridgegrandvacations.com/wp-content/uploads/2023/04/bgv_logo.png
Becca Clark
2022-08-11 16:40:36
2022-08-11 16:41:49
Trail Highlight: Lake Emma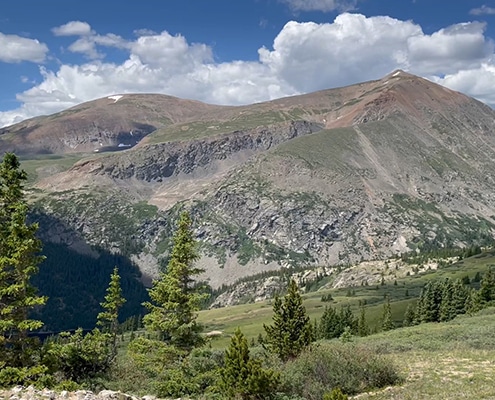 Hoosier Pass Loop is a short trail that is moderately difficult. Located at the summit of Hoosier Pass, between Breckenridge and Alma, Hoosier Pass Loop is a great way to experience the above-treeline environment. Hikers can view pine forests,…
https://blog.breckenridgegrandvacations.com/wp-content/uploads/2022/07/IMG_1314-copy.jpg
400
680
Becca Clark
https://blog.breckenridgegrandvacations.com/wp-content/uploads/2023/04/bgv_logo.png
Becca Clark
2022-07-21 15:23:07
2022-07-21 15:39:33
Trail Highlight: Hoosier Pass Loop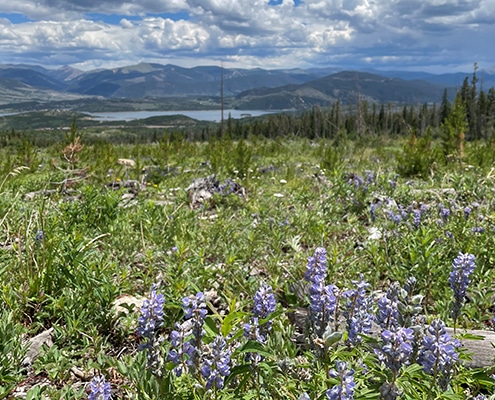 Lily Pad Lake is an easy trail suitable for the whole family! Located in the Wildernest area, Lily Pad Lake Trail offers a little bit of everything- views of Lake Dillon and mountain peaks, serenity and calm of the forest, wildflowers, and two…
https://blog.breckenridgegrandvacations.com/wp-content/uploads/2022/07/IMG_5183-1-copy.jpg
400
680
Becca Clark
https://blog.breckenridgegrandvacations.com/wp-content/uploads/2023/04/bgv_logo.png
Becca Clark
2022-07-15 09:51:35
2022-07-15 10:39:27
Trail Highlight: Lily Pad Lake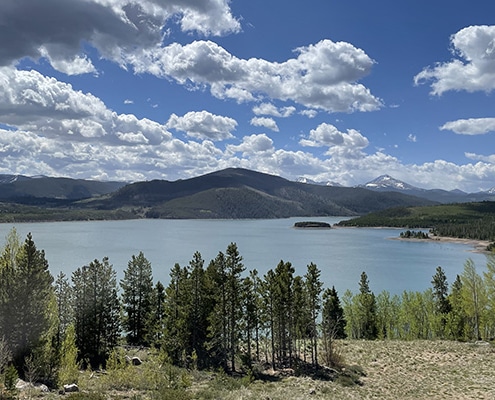 Old Dillon Reservoir is a popular, easy trail that the whole family can do- and it won't take the whole day. The hike will lead through aspens and pines to the Old Dillon Reservoir, built in the 1930s to supply water to the original town of…
https://blog.breckenridgegrandvacations.com/wp-content/uploads/2022/06/680x400OldDillonRes.jpg
400
680
Becca Clark
https://blog.breckenridgegrandvacations.com/wp-content/uploads/2023/04/bgv_logo.png
Becca Clark
2022-06-08 11:46:29
2022-06-08 11:49:08
Trail Highlight: Old Dillon Reservoir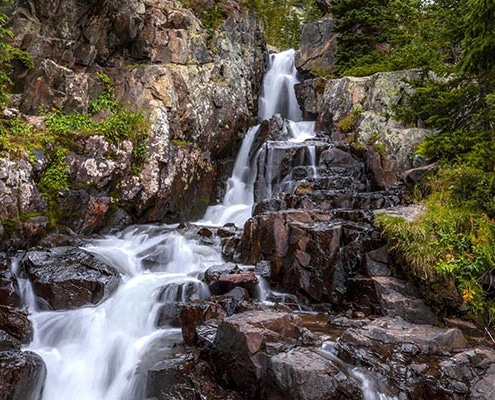 Snow is melting, rivers are roaring, and the waterfalls are flowing! Watching the cascading water roar over rocks while you sit back, relax and enjoy the view…what could be better? We've compiled the BEST waterfall hikes in Summit County,…
https://blog.breckenridgegrandvacations.com/wp-content/uploads/2020/05/Waterfall.jpg
400
680
Nicole DeCesare
https://blog.breckenridgegrandvacations.com/wp-content/uploads/2023/04/bgv_logo.png
Nicole DeCesare
2022-06-06 13:12:03
2022-06-06 15:49:58
Waterfall Hikes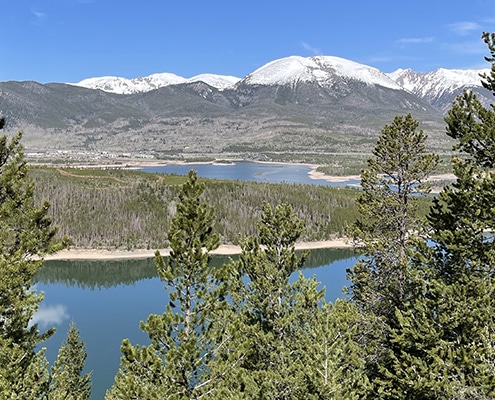 Sapphire Point Overlook is one of the most popular hikes in the county- and for good reason! The hike is easy enough for the whole family and offers stunning views of the Tenmile Range and Lake Dillon. If you are looking for a hike to do with…
https://blog.breckenridgegrandvacations.com/wp-content/uploads/2022/05/sapphirepoint.jpg
400
680
Becca Clark
https://blog.breckenridgegrandvacations.com/wp-content/uploads/2023/04/bgv_logo.png
Becca Clark
2022-05-27 13:09:30
2022-06-06 14:30:39
Trail Highlight: Sapphire Point Overlook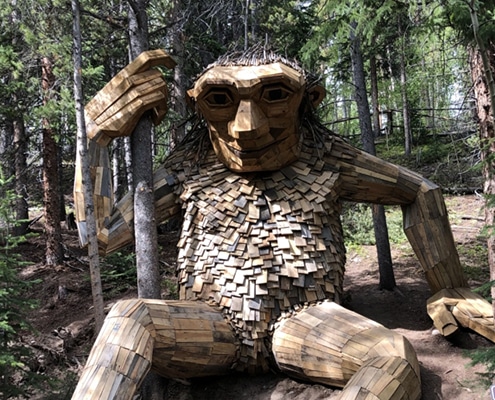 The mountains are a perfect place for family vacations. With an abundance of activities for all ages, there is fun for the whole family! But, planning with little ones can present unique challenges. Is it worth paying for a full-day activity…
https://blog.breckenridgegrandvacations.com/wp-content/uploads/2022/05/Isak680x400.jpg
400
680
Breckenridge Grand Vacations
https://blog.breckenridgegrandvacations.com/wp-content/uploads/2023/04/bgv_logo.png
Breckenridge Grand Vacations
2022-05-20 11:37:23
2022-06-06 14:32:00
Eight Fun Activities To Do With Toddlers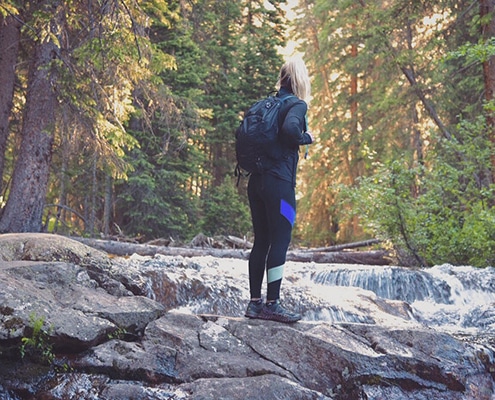 Get your hiking shoes ready because summer is just around the corner! This warm weather has us excited for alpine lakes, scenic vistas, and time on the trail. Hiking is a great way to get some exercise and experience the outdoors but it is important…
https://blog.breckenridgegrandvacations.com/wp-content/uploads/2022/05/680x400HikingEssentials.jpg
400
680
Becca Clark
https://blog.breckenridgegrandvacations.com/wp-content/uploads/2023/04/bgv_logo.png
Becca Clark
2022-05-10 15:52:20
2022-05-18 11:28:16
Summer Hiking Essentials