NORTH TENMILE CREEK TRAIL
Trail name: North Tenmile Creek
Trail length: 6.5 miles, round trip
Trail difficulty: Moderate
Elevation gain: 1,668 ft.
Best time to hike: November to May for snowshoeing/cross-country skiing, June to October for hiking
Good for: Hikers of all skill levels
Dog friendly: Yes, but must be on leash
Starting trailhead: North Tenmile Creek Trailhead
Visiting the mountains or have family and friends in town? Looking to enjoy the beautiful outdoors and scenic views that Colorado has to offer? North Tenmile Creek is the perfect hike to start your adventures. This 6.5-mile round-trip hike with an elevation gain of almost 1,700 ft is the perfect entry-level route for hikers of any skill level.
To get to this beautiful scenic hike, take Exit 201 (Frisco Main Street) from I-70. Turn right (west) and park in the dirt parking lot, just north of the interstate interchange. From Breckenridge, get onto North CO-9 and follow that for about nine miles. Make a left onto Main Street and follow this for about one mile and cross under the I-70 bridge, right where the dirt parking lot is located. Summit County also provides the Free Ride public bus service that you can take to Main Street Frisco and walk about a mile to get to the trailhead, as well. It's recommended to carpool or take the free bus service, as parking is limited (especially on busy weekends).
Make sure to wear your hiking boots as you cross creeks and streams as well as an initial steep grade that levels out after about one mile. At the beginning of the trail you will see Chief Mountain, elevation 11,363 ft., and Wichita Mountain, elevation 10,855 ft. Don't be discouraged when you come across many forks in the road; every trail is interconnected, so you can't pick a wrong way to go. Along the trail you will also see many small side trails that will lead you closer to the creek. These are great spots to see beaver ponds, and if you are lucky you might even see a beaver! After two miles there will be a portal sign saying you are entering the Eagles Nest Wilderness Area. This is a great spot to have a snack or set up a hammock.
After hiking another 1.4 miles you will come to the intersection of the Gore Range Trail, which is the ending point of the North Tenmile Creek Trail. Turning right (north) will eventually take you into Meadow Creek and turning left (south) will eventually take you up and over Uneva Pass to I-70 and Copper Mountain Resort. From this point you can turn around and hike back down the trail. If you aren't quite ready for your time in nature to come to an end, take the Gore Range Trail towards Copper Mountain to set up your hammocks under a shaded tree and soak in those mountain views.
Want to help contribute to our National Forest? Visit FDRD.org/calendar for a list of all volunteer opportunities. You can also visit www.dillonrangerdistrict.com to download free individual guides for all the trails.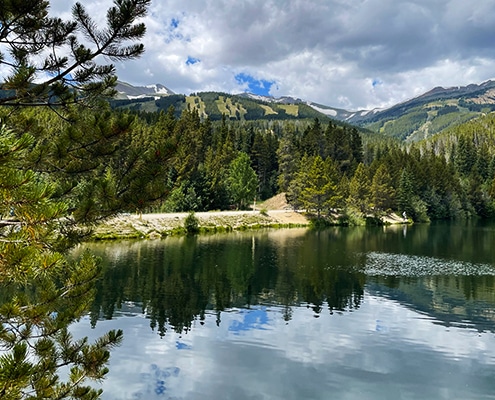 Welcome to our highlight of the top ten best lake hikes near Breckenridge! If you're a nature enthusiast, an avid hiker, or just looking to spend a little time outdoors, you're in for a treat as you explore the beauty of alpine lakes nestled…
https://blog.breckenridgegrandvacations.com/wp-content/uploads/2023/07/IMG_0194-copy.jpg
400
680
Becca Clark
https://blog.breckenridgegrandvacations.com/wp-content/uploads/2023/04/bgv_logo.png
Becca Clark
2023-07-20 15:21:59
2023-07-20 15:33:41
Exploring the Top 10 Lake Hikes Near Breckenridge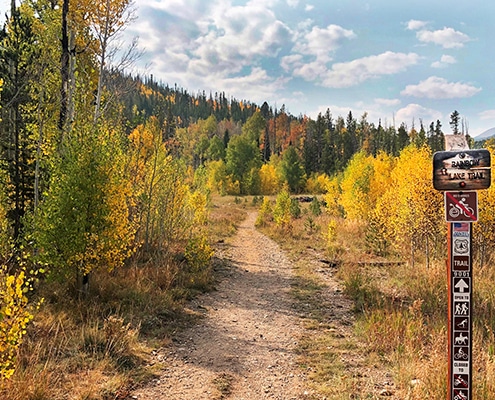 Summit County is a wonderful place to spend some time during the fall. It is hard to beat the beauty of shades of yellow and orange taking over a hillside. While there are ample locations to go leaf-peeping we have a few favorites that are good…
https://blog.breckenridgegrandvacations.com/wp-content/uploads/2021/09/RL-680x400-1.jpg
400
680
Breckenridge Grand Vacations
https://blog.breckenridgegrandvacations.com/wp-content/uploads/2023/04/bgv_logo.png
Breckenridge Grand Vacations
2022-09-06 09:00:08
2022-09-21 13:41:22
Fall Foliage Focus: Hikes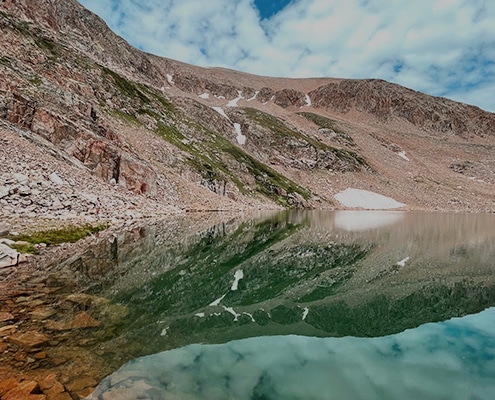 Looking to hike to an alpine lake but want to avoid the crowds of other popular trails? Lake Emma might just be the hike for you! While other lake hikes might be an all-day adventure, Lake Emma will only take a couple of hours while still offering…
https://blog.breckenridgegrandvacations.com/wp-content/uploads/2022/08/680x400lakeemma1.jpg
400
680
Becca Clark
https://blog.breckenridgegrandvacations.com/wp-content/uploads/2023/04/bgv_logo.png
Becca Clark
2022-08-11 16:40:36
2022-08-11 16:41:49
Trail Highlight: Lake Emma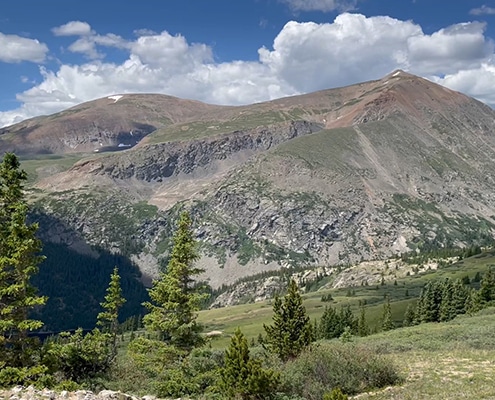 Hoosier Pass Loop is a short trail that is moderately difficult. Located at the summit of Hoosier Pass, between Breckenridge and Alma, Hoosier Pass Loop is a great way to experience the above-treeline environment. Hikers can view pine forests,…
https://blog.breckenridgegrandvacations.com/wp-content/uploads/2022/07/IMG_1314-copy.jpg
400
680
Becca Clark
https://blog.breckenridgegrandvacations.com/wp-content/uploads/2023/04/bgv_logo.png
Becca Clark
2022-07-21 15:23:07
2022-07-21 15:39:33
Trail Highlight: Hoosier Pass Loop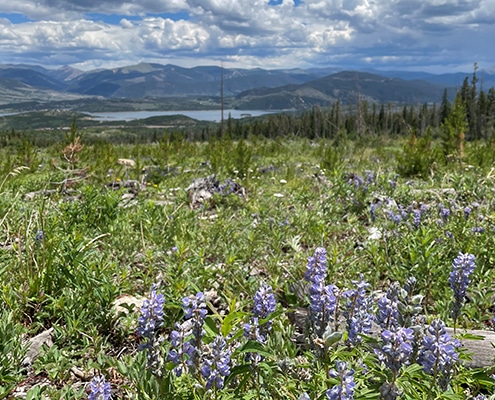 Lily Pad Lake is an easy trail suitable for the whole family! Located in the Wildernest area, Lily Pad Lake Trail offers a little bit of everything- views of Lake Dillon and mountain peaks, serenity and calm of the forest, wildflowers, and two…
https://blog.breckenridgegrandvacations.com/wp-content/uploads/2022/07/IMG_5183-1-copy.jpg
400
680
Becca Clark
https://blog.breckenridgegrandvacations.com/wp-content/uploads/2023/04/bgv_logo.png
Becca Clark
2022-07-15 09:51:35
2022-07-15 10:39:27
Trail Highlight: Lily Pad Lake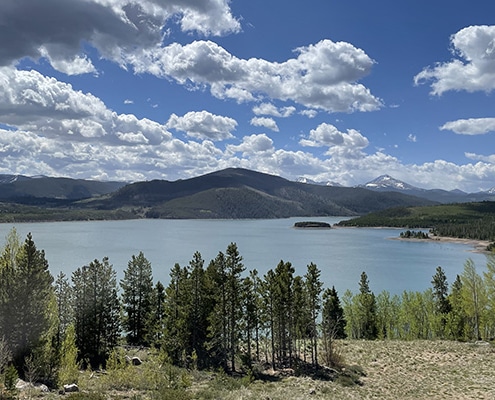 Old Dillon Reservoir is a popular, easy trail that the whole family can do- and it won't take the whole day. The hike will lead through aspens and pines to the Old Dillon Reservoir, built in the 1930s to supply water to the original town of…
https://blog.breckenridgegrandvacations.com/wp-content/uploads/2022/06/680x400OldDillonRes.jpg
400
680
Becca Clark
https://blog.breckenridgegrandvacations.com/wp-content/uploads/2023/04/bgv_logo.png
Becca Clark
2022-06-08 11:46:29
2022-06-08 11:49:08
Trail Highlight: Old Dillon Reservoir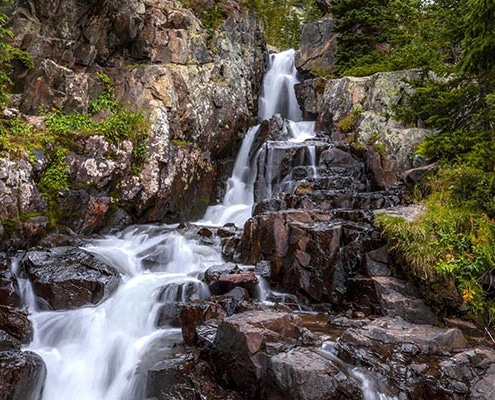 Snow is melting, rivers are roaring, and the waterfalls are flowing! Watching the cascading water roar over rocks while you sit back, relax and enjoy the view…what could be better? We've compiled the BEST waterfall hikes in Summit County,…
https://blog.breckenridgegrandvacations.com/wp-content/uploads/2020/05/Waterfall.jpg
400
680
Becca Clark
https://blog.breckenridgegrandvacations.com/wp-content/uploads/2023/04/bgv_logo.png
Becca Clark
2022-06-06 13:12:03
2022-06-06 15:49:58
Waterfall Hikes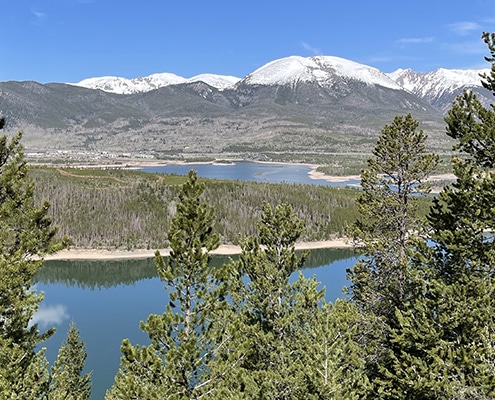 Sapphire Point Overlook is one of the most popular hikes in the county- and for good reason! The hike is easy enough for the whole family and offers stunning views of the Tenmile Range and Lake Dillon. If you are looking for a hike to do with…
https://blog.breckenridgegrandvacations.com/wp-content/uploads/2022/05/sapphirepoint.jpg
400
680
Becca Clark
https://blog.breckenridgegrandvacations.com/wp-content/uploads/2023/04/bgv_logo.png
Becca Clark
2022-05-27 13:09:30
2022-06-06 14:30:39
Trail Highlight: Sapphire Point Overlook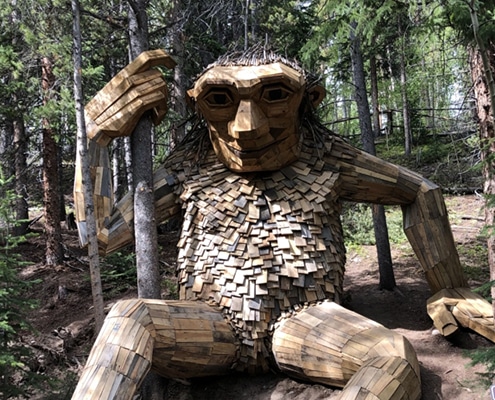 The mountains are a perfect place for family vacations. With an abundance of activities for all ages, there is fun for the whole family! But, planning with little ones can present unique challenges. Is it worth paying for a full-day activity…
https://blog.breckenridgegrandvacations.com/wp-content/uploads/2022/05/Isak680x400.jpg
400
680
Breckenridge Grand Vacations
https://blog.breckenridgegrandvacations.com/wp-content/uploads/2023/04/bgv_logo.png
Breckenridge Grand Vacations
2022-05-20 11:37:23
2022-06-06 14:32:00
Eight Fun Activities To Do With Toddlers