With over two feet of snow and freezing temperatures, winter has officially arrived in Summit County! Resorts are opening, and we are gearing up for a big season ahead. Get yourself ready for another season of shredding powder, cruising groomers, and spending quality time outdoors with friends and family. Here is our ski season kickoff countdown checklist: everything you'll need for those first days on the slopes.
If you're not excited yet, it's time! Arapahoe Basin was the first resort to open in Colorado- opening Sunday, October 29. Keystone opens on November 1, Breckenridge and Vail are expected to open on November 10, and Copper Mountain on November 13! In the early season, the terrain will open as natural snow, snowmaking, and temperatures allow, so be sure to keep an eye on the lift and terrain status.
Have your skis or board been sitting in the garage since April? Us too. Our little ski town has tons of options to choose from to get your board waxed, tuned, and ready to go for those first turns. Here are a few of our favorites:
If you haven't bought your season pass yet, this is your sign! Prices go up on November 19, so get yours before then. The full Epic pass will grant you unlimited access with no blackout dates, whereas the Epic Local will have unlimited access to Breckenridge, with restrictions at other resorts. If you are visiting for just a few days during the season, the Epic Day pass might be a better option! Check out the pass comparison tool to find the pass that works best!
Did you know you can burn up to 500 calories per hour while skiing?! While it's recommended to begin conditioning for ski season 6-8 weeks in advance, it's never too late to get your body prepared for the season and avoid injury. Here are a few ways you can physically prepare for ski season:
Flexibility: Improve flexibility and avoid injury by incorporating stretching into your daily routine!
Balance: Improve balance with yoga, balance boards, and other stabilization drills.
Strength: It's no surprise that skiing and snowboarding work your legs! Build up strength conditioning for better days on the hill.
Cardio: Build up your endurance and stamina to stay out longer. You'll be better prepared for the hike-to terrain!
The time is finally almost here; now you just need to get yourself to the mountains! Check out our ski day checklist for a checklist of everything you'll need to bring for your day on the mountain.
Driving in the winter presents its own set of challenges. Be sure to look at CO-Trip for road conditions, or take the Bustang for a greener alternative.
Now that ski season is upon us, Day Use reservations will be more popular. Owners can reserve their Day Use parking reservations starting at 7 a.m. MT, one week in advance. If parking is full, owners can still utilize Day Use by parking in town and riding the gondola or taking the shuttle!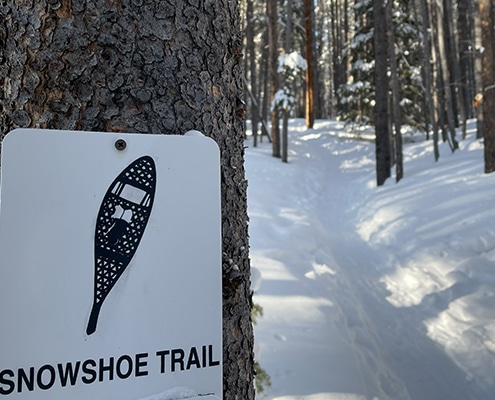 If you want to enjoy our picturesque mountainous winter wonderland, but want to take a break from skiing, snowshoeing is the perfect solution for you! Snowshoeing is a great way to get some exercise, clear your head, and explore the outdoors…
https://blog.breckenridgegrandvacations.com/wp-content/uploads/2023/12/680x400_snowshoe.jpg
400
680
Becca Clark
https://blog.breckenridgegrandvacations.com/wp-content/uploads/2023/04/bgv_logo.png
Becca Clark
2023-12-07 11:10:49
2023-12-07 13:31:03
Snowshoeing in Breckenridge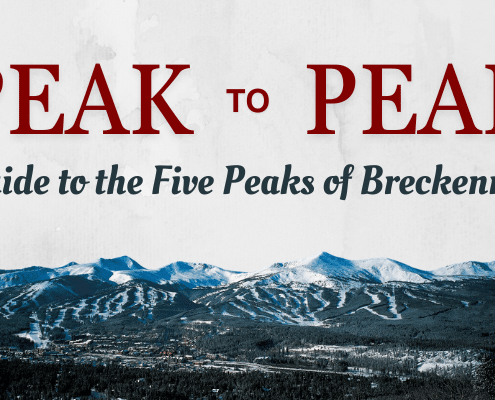 Breckenridge Ski Resort has something for everybody- from novice to expert, groomer cruisers to powder hounds! Breckenridge Ski Resort is a massive ski area. With 35 lifts, nearly 3,000 skiable acres, 187 trails, and four terrain parks deciding…
https://blog.breckenridgegrandvacations.com/wp-content/uploads/2022/01/Untitled-design-8.png
400
680
Becca Clark
https://blog.breckenridgegrandvacations.com/wp-content/uploads/2023/04/bgv_logo.png
Becca Clark
2023-11-22 09:19:39
2023-11-22 10:18:14
Peak to Peak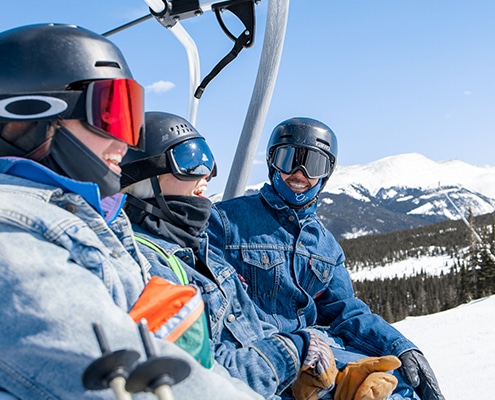 With over two feet of snow and freezing temperatures, winter has officially arrived in Summit County! Resorts are opening, and we are gearing up for a big season ahead. Get yourself ready for another season of shredding powder, cruising groomers,…
https://blog.breckenridgegrandvacations.com/wp-content/uploads/2023/10/680x400_skicountdown.jpg
400
680
Becca Clark
https://blog.breckenridgegrandvacations.com/wp-content/uploads/2023/04/bgv_logo.png
Becca Clark
2023-10-31 09:24:47
2023-10-31 09:27:35
Ski Season Countdown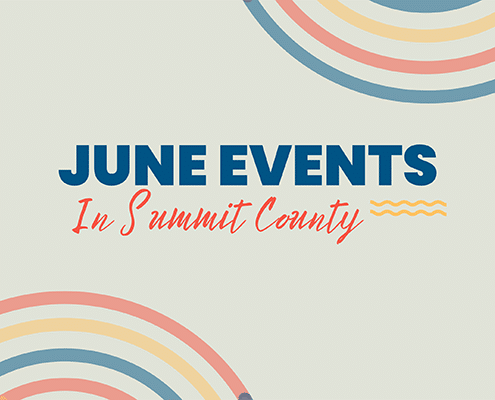 When the farmer's markets start to open, summer is officially here! Friday, June 9, is the opening day for Dillon's Farmer's Market. This market takes place each Friday with produce and goods from local vendors, music and entertainment,…
https://blog.breckenridgegrandvacations.com/wp-content/uploads/2023/05/680x400_JuneEvents.png
400
680
Becca Clark
https://blog.breckenridgegrandvacations.com/wp-content/uploads/2023/04/bgv_logo.png
Becca Clark
2023-05-31 12:57:32
2023-06-14 10:15:51
June Events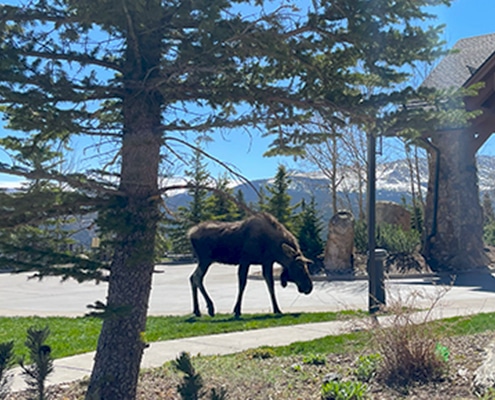 Spring is here! Flowers are blooming, rivers are flowing, and our local wildlife is making appearances around town! Moose are among the most majestic and fascinating creatures we share our mountain town with. Seeing a moose in the wild is a…
https://blog.breckenridgegrandvacations.com/wp-content/uploads/2023/05/680x400_moose.jpg
400
680
Becca Clark
https://blog.breckenridgegrandvacations.com/wp-content/uploads/2023/04/bgv_logo.png
Becca Clark
2023-05-03 15:07:30
2023-05-26 09:36:18
Staying Safe in Moose Country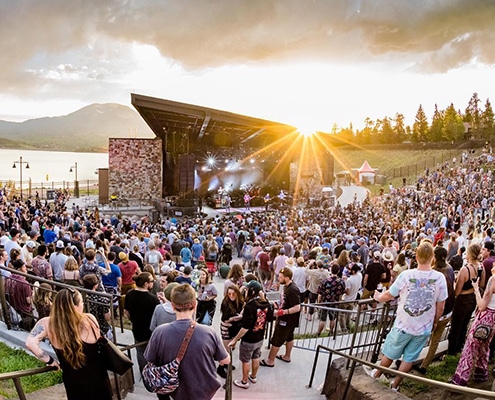 @dilloncolorado
The high country will be jamming this summer! In recent years there has been lots of growth and expansion in both the talent performing in the mountains and the venues in and around Breckenridge. Allow us to take you on a tour of the spaces…
https://blog.breckenridgegrandvacations.com/wp-content/uploads/2023/04/680x400_concerts.jpg
400
680
Becca Clark
https://blog.breckenridgegrandvacations.com/wp-content/uploads/2023/04/bgv_logo.png
Becca Clark
2023-04-21 13:52:29
2023-04-27 11:05:40
Summer Music Venues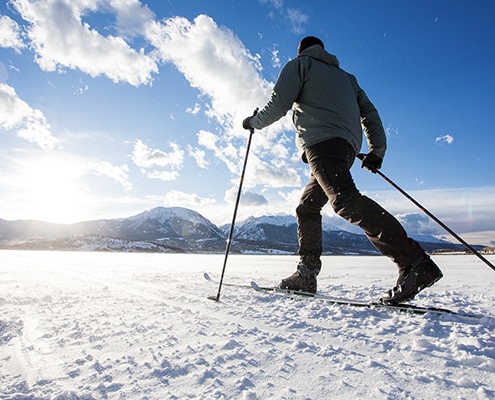 Looking for a way to enjoy the Colorado winter sunshine off the slopes? The Town of Dillon presents "Lake Loops" a winter track on the Dillon Reservoir! Soak in views of Peak One, Buffalo Mountain, and the Tenmile Range while you walk, snowshoe,…
https://blog.breckenridgegrandvacations.com/wp-content/uploads/2023/02/680x400_LakeLoops.jpg
400
680
Becca Clark
https://blog.breckenridgegrandvacations.com/wp-content/uploads/2023/04/bgv_logo.png
Becca Clark
2023-03-02 15:01:29
2023-03-03 09:46:01
Lake Loops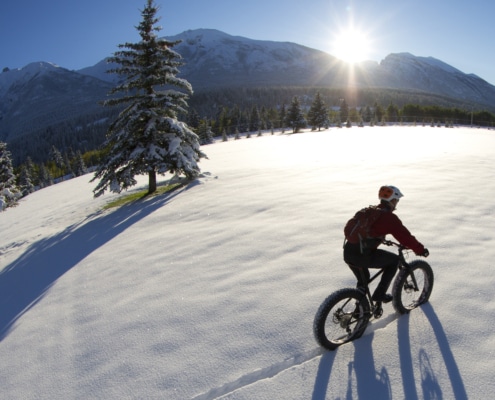 Looking to make the most out of winter? Want to try out a unique snowsport? Love spending time outdoors in the mountains? Give fat biking a try! In recent years, this snow-season innovation has become a staple in our mountain communities, nordic…
https://blog.breckenridgegrandvacations.com/wp-content/uploads/2023/01/680x400_fatbike-scaled.jpg
1506
2560
Becca Clark
https://blog.breckenridgegrandvacations.com/wp-content/uploads/2023/04/bgv_logo.png
Becca Clark
2023-01-06 14:43:51
2023-01-06 14:44:07
Learn to Fat Bike at Gold Run Nordic Center