Best Happy Hours in Breck: Owner Relations Approved
There is nothing better than a nice cold drink after a long day of hiking or exploring! Our Owner Relations department has you covered with all of their favorite Happy Hours and some tips!
Are you are Martini lover? Say no more, the Blue River Bistro has two fro one martinis and appetizers on their Happy Hour menu. They also have not only one but TWO happy hours! From 3 p.m. – 6 p.m. and a late night from 9 p.m. – midnight daily.
Owner Relations Tip: The Martinis are a must try, They have a very diverse list of different types to try out! Katy, Quality Assurance Analyst, recommends trying the Champagne Dream Martini!
BoLD is another amazing happy hour place located on the south side of town. Their happy hour is from 2 p.m. – 6 p.m. daily. They offer $4 off all Craft Beer, $5 House Wines, 2 for 1 cocktails and 2 for 1 all appetizers. They also offer $20 Bold Burger and sandwiches until 4 p.m. Be sure to stop by and check out the happy hour specials!
Owner Relations Tip: This is a great place to go sit outdoors and enjoy a nice cocktail, if outdoor seating isn't your favorite, they also have a great indoor seating area.
This is the spot to be for a happy hour! The food is fantastic, the happy hour specials are fantastic and it is just a fun, energetic place to be. Their happy hour is from 4 p.m. – 6 p.m. and consists of 50% off snacks, $7 – Preserving the Past drinks, 50% off select wines and 50% off drafts.
Owner Relations Tip: Due to this being a fantastic spot, arrive early! Owner Support Specialist, Bobbi, recommends trying the fried cauliflower and Aaron, another Owner Support Specialist recommends the French Onion Burger, Korean Fried Chicken with the house rolls! And of course the drinks are to die for!
Located a few steps off Main Street, Ember is an amazing hidden gem. During their "Euphoric Hour", 4 – 6 p.m. daily,  enjoy $5 appetizers, select $5 wine pours and discounted drinks. Whether you are craving a classic cocktail or looking to try something new, Ember has the perfect option for you.
Owner Relations Tip: The menu at Ember rotates seasonally and always has new and exciting food to try. Dan, Vacation Rentals Manager, says Ember is a MUST when visiting Breckenridge as they have unique appetizers and drinks all at a great price.
Mi Casa is a locals favorite! With a happy hour from 3 p.m. – 6 p.m. it is the perfect place to head to after a long day. They offer 3 tacos for $5 with the purchase of a beverage and Juans wing basket for $6 with the purchase of a beverage! Be sure to check out their drink specials as well!
Owner Relations Tip: Their chips and salsa are delicious and they are free during happy hour. They also have free nachos! Sammy, Owner Communication Assistant, recommends the blended strawberry marg with a side of chips and queso!
Briar Rose has happy hour from 4 p.m. – 6 p.m. offering 2 for 1 cocktails, beers and house wine! They also offer 1/2-priced small plates in the bar or on the outside patio on Friday and Saturday.
Owner Relations Tip: "There is no better wine deal in Summit County. The wine comes in quartions, which is a 1/3 of a bottle. The two for one makes it the perfect option to split with a friend." – Owner Communication Manager, Brittany. She recommends trying the house red with the Cajun beef filet tips.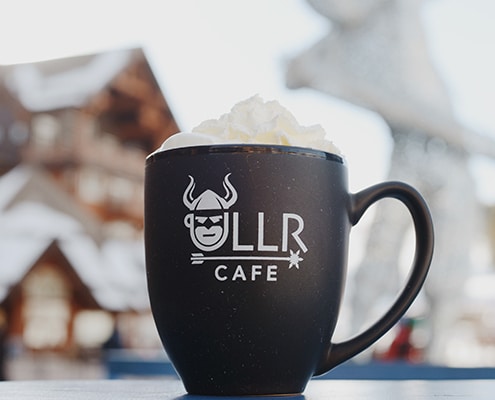 In Breckenridge, we love to play outside...and we love to eat! Fuel your day in the mountains with a good breakfast. From big, hearty, diner-style breakfast to a pastry and to-go coffee- Breckenridge has an option for you no matter what you're…
https://blog.breckenridgegrandvacations.com/wp-content/uploads/2023/04/680x400_breakfast.jpg
400
680
Becca Clark
https://blog.breckenridgegrandvacations.com/wp-content/uploads/2023/04/bgv_logo.png
Becca Clark
2023-04-17 12:20:43
2023-04-18 10:16:30
Best Breakfast in Breckenridge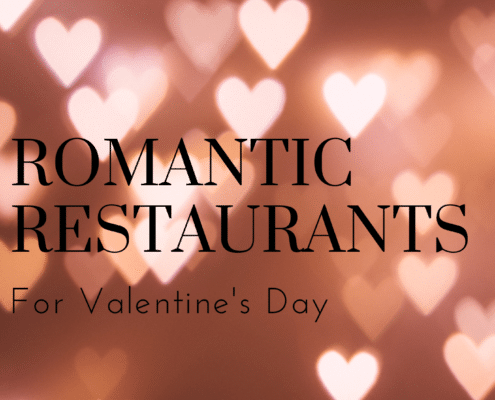 Looking for the perfect place to enjoy your Valentine's Day dinner? Celebrate this year with one of our exquisite fine-dining options here in Breckenridge. Our renowned restaurants will elevate your dining experience with their focus on outstanding…
https://blog.breckenridgegrandvacations.com/wp-content/uploads/2023/01/680x400_valentines2.png
1106
1880
Becca Clark
https://blog.breckenridgegrandvacations.com/wp-content/uploads/2023/04/bgv_logo.png
Becca Clark
2023-01-19 13:22:52
2023-01-26 12:16:43
Romantic Restaurants for Valentine's Day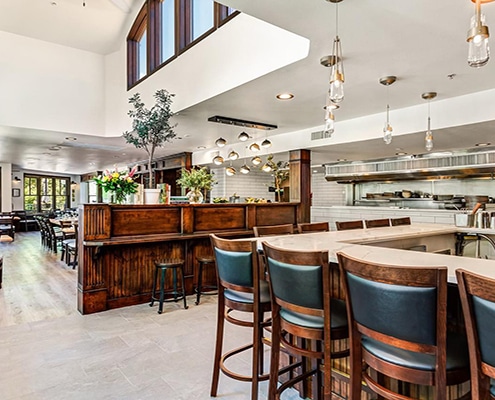 Summit County is where you come for the outdoors and stay for the dining! The restaurant scene is constantly changing, and 2022 was no different! There are new favorites that feel like they have always been here and a few that we look forward…
https://blog.breckenridgegrandvacations.com/wp-content/uploads/2022/11/680x400_NewRestaurants.jpg
400
680
Becca Clark
https://blog.breckenridgegrandvacations.com/wp-content/uploads/2023/04/bgv_logo.png
Becca Clark
2022-11-16 14:28:24
2022-11-16 14:37:57
New Restaurants: Breckenridge & Beyond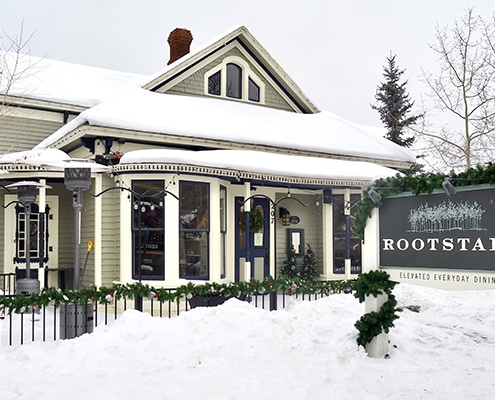 Looking for somewhere to spend your holiday dinner this year? Look no further. With dozens of restaurants to choose from, Breckenridge is more than just a ski town- it's a foodie town! Here are a few of our favorite options that are guaranteed…
https://blog.breckenridgegrandvacations.com/wp-content/uploads/2021/12/RS-FI.jpg
400
680
Becca Clark
https://blog.breckenridgegrandvacations.com/wp-content/uploads/2023/04/bgv_logo.png
Becca Clark
2022-11-01 14:48:07
2022-11-18 16:13:56
Holiday Dining Guide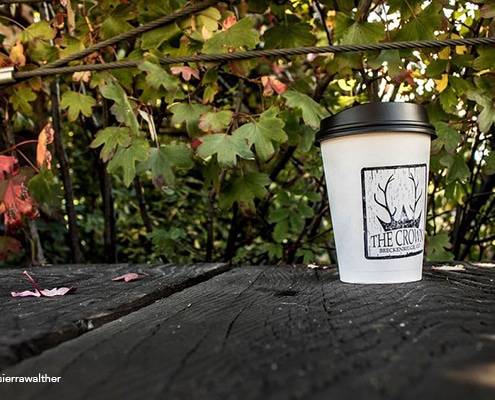 Fall is one of the most beautiful times in the high country. The cool crisp air paired with the stunning change in colors makes for a spectacular time to visit the mountains. While heading out to enjoy a leaf peeping hike, drive or picnic--don't…
https://blog.breckenridgegrandvacations.com/wp-content/uploads/2020/09/fall-FI-1.jpg
400
680
Breckenridge Grand Vacations
https://blog.breckenridgegrandvacations.com/wp-content/uploads/2023/04/bgv_logo.png
Breckenridge Grand Vacations
2022-09-01 14:35:48
2022-09-15 09:32:17
A Taste of Fall: Hot Apple Cider To Go
Todd Powell
The Frisco BBQ Challenge is back! This Summit County favorite returns from its hiatus for the 27th year this Father's Day weekend. What began in 1993 with only 12 cooks is now an event that draws in over 30,000 people! The free event hosts…
https://blog.breckenridgegrandvacations.com/wp-content/uploads/2022/06/FriscoBBQ680x400.jpg
400
680
Becca Clark
https://blog.breckenridgegrandvacations.com/wp-content/uploads/2023/04/bgv_logo.png
Becca Clark
2022-06-03 10:50:47
2022-06-20 09:03:52
Frisco BBQ Challenge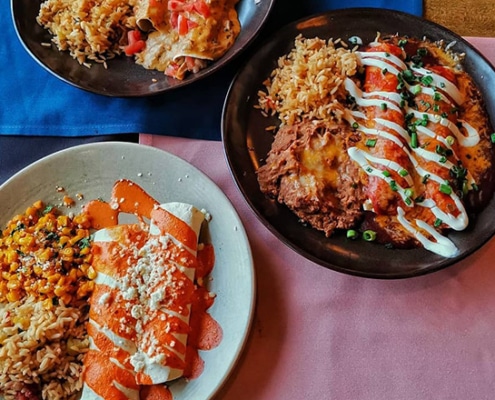 In parts of Mexico, particularly in the town of Puebla, the holiday is celebrated with military reenactments, parades, cultural festivals, dancing, and food. North of the border, celebrations look a little different, but the holiday is still…
https://blog.breckenridgegrandvacations.com/wp-content/uploads/2022/04/680x400cinco.jpg
440
680
Becca Clark
https://blog.breckenridgegrandvacations.com/wp-content/uploads/2023/04/bgv_logo.png
Becca Clark
2022-04-29 10:40:52
2022-04-29 10:41:25
Cinco de Mayo Breckenridge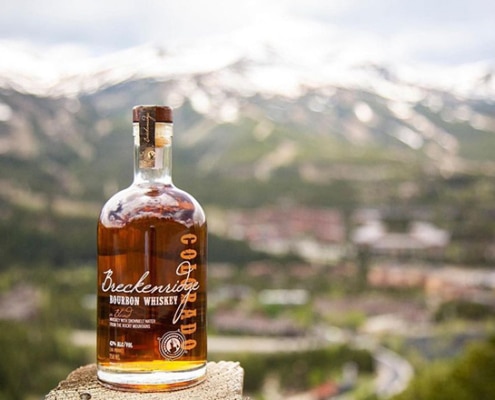 There are few things that pair together better than chilly weather and hand-crafted cocktails. Something about sipping on a cocktail apres-ski beside the fire feels like a hug from the inside. While it is known far and wide that Colorado has…
https://blog.breckenridgegrandvacations.com/wp-content/uploads/2021/12/breckdistillery680x440.jpg
440
680
Becca Clark
https://blog.breckenridgegrandvacations.com/wp-content/uploads/2023/04/bgv_logo.png
Becca Clark
2022-04-11 08:53:03
2022-04-11 09:13:06
High-Country Distilleries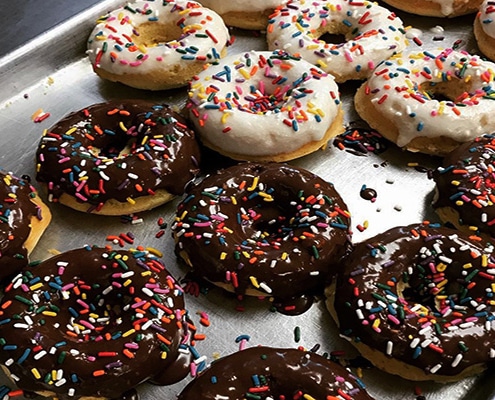 Are you one of those people with an insatiable sweet tooth? Don't worry- we've got you covered! Whether you are looking for a spot to après with the kids or need an after-dinner treat, this list will give you everything you need for your craving.…
https://blog.breckenridgegrandvacations.com/wp-content/uploads/2022/01/680x400sweettreats-1.jpg
400
680
Becca Clark
https://blog.breckenridgegrandvacations.com/wp-content/uploads/2023/04/bgv_logo.png
Becca Clark
2022-02-01 10:43:03
2022-02-01 10:43:03
Après Sweets