The Best of Pizza: Breckenridge Style
Pizza. A crowd pleaser for the masses. This combination of dough, sauce and cheese has been around for over a hundred years but didn't make its way to the United States until 1905. Over time we have turned this simple dish into any and everything you could dream of. Taco pizza, buffalo pizza, cheeseburger pizza, dessert pizza…you imagine it and you can find it. Breckenridge is no stranger to this delicious pie and has quite a few locations for you to find something to get your taste buds going.
Best New York Style: Giampietro's
Giams has been voted best pizza in Breckenridge 10 years running and there is a good reason why. This place is committed to making everything in-house from scratch. Their pizzas are simple and DELICIOUS! All pizzas start with the same base and can be customized by size and topping. To see a full menu click here.
Best Eat in with Kids: Downstairs at Eric's
Eric's offers a little bit of everything, which is perfect for a crowd. This bar/arcade combination is the ideal place to enjoy a beer and let you kids get their energy out, just make sure you bring cash for the games! Eris'c also offers a wide range of pies and has the largest pizza in town. The Gigantor is a 24 inch pie that is perfect for a hungry crowd, if that seems to extreme don't worry they have you standard sizes as well. To view a full menu click here.
Best Delivery: Northside
Not only does Northside have the quickest (and free) pizza delivery service in town, but they also have a large selection of creative specialty pies that won't leave you disappointed. Pick between the Imperial (pepperoni, sausage, salami, mushrooms, onions, green peppers, olives, tomato, basil and secret spices), Snowbird (mozzarella, smoked bacon, baked tomatoes, and finished with lettuce tossed in ranch) , and many others. To see a full menu click here.
Best Gluten Free: Fatty's
Fatty's has been around for quite some time, but their gluten free crust is a new addition. Take any of their house favorites like the meat lovers or mediterranean and for a very small fee (we are talking $1) make it gluten free. You also have the option of doing pizza by the slice or picking from any of their other yummy non-pizza items. To see a full menu click here.
Best Brick Oven: Flatbread Pizza Co.
Flatbread Pizza is a new addition to the Breckenridge community, but we couldn't be happier it moved in. This authentic wood fired pizza is thin, crispy and fresh! Dough is hand rolled daily and ingredients are purchased from local farms when possible. All their pies are made with fresh mozzarella and have a variety of toppings. Some crowd favorites are the Kali Mist (Olive oil brushed crust, mozzarella, pepperoni, roma tomatoes, fresh arugula & garlic), Breck Imperial (House red sauce, mozzarella, sausage, pepperoni, gorgonzola, white onions & mushrooms) and Northern Lights (Pesto brushed crust, mozzarella, artichoke hearts & sun-dried tomatoes). To see a full menu click here.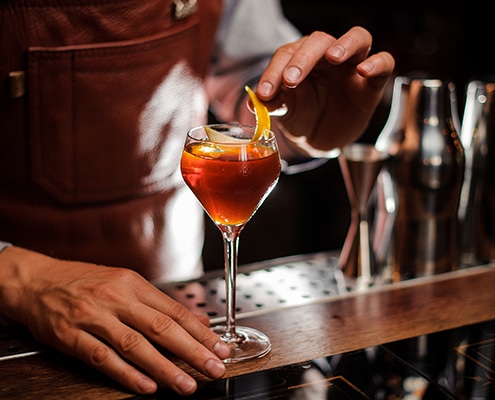 As the aspen leaves begin to turn brilliant shades of gold and a crisp chill fills the mountain air, there's no denying that fall has arrived in Breckenridge. It's the season of cozy sweaters, snow-dusted peaks, and the irresistible aroma of…
https://blog.breckenridgegrandvacations.com/wp-content/uploads/2023/09/sweater_680x400.jpg
400
680
Becca Clark
https://blog.breckenridgegrandvacations.com/wp-content/uploads/2023/04/bgv_logo.png
Becca Clark
2023-09-15 09:59:38
2023-09-19 10:19:18
Sweater Weather Sips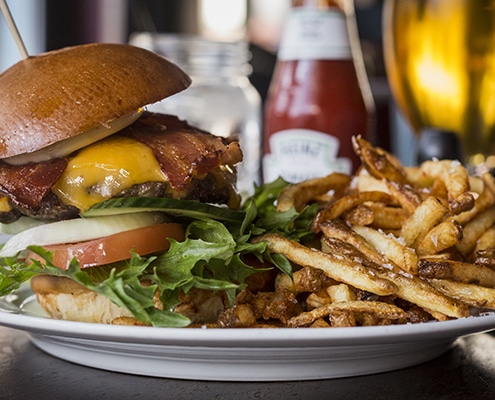 Hey there, burger enthusiasts! We decided to tap into the burger wisdom of Owner Relations for their knowledge of the best burger in Breckenridge! Armed with their local know-how, we're on a mission to uncover those mouthwatering hidden gems…
https://blog.breckenridgegrandvacations.com/wp-content/uploads/2023/08/680x400_burger.jpg
400
680
Becca Clark
https://blog.breckenridgegrandvacations.com/wp-content/uploads/2023/04/bgv_logo.png
Becca Clark
2023-08-31 11:43:23
2023-08-31 11:43:40
Owner Relations Recommends: Best Burgers in Breckenridge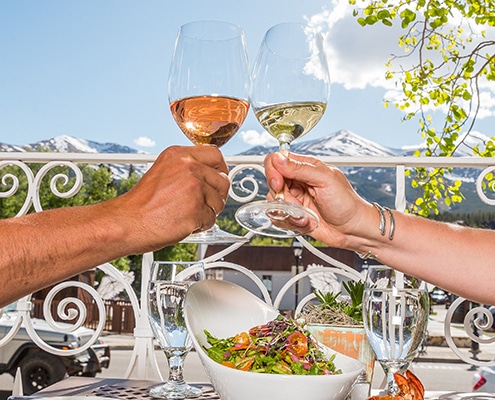 Hey there, foodies! Welcome to the wonderful world of fine dining in Breckenridge! This charming mountain town not only offers thrilling outdoor activities but also boasts an array of dining experiences that will leave you wanting more. Get…
https://blog.breckenridgegrandvacations.com/wp-content/uploads/2023/07/680x400_FineDining.jpg
400
680
Becca Clark
https://blog.breckenridgegrandvacations.com/wp-content/uploads/2023/04/bgv_logo.png
Becca Clark
2023-07-31 12:40:24
2023-07-31 12:40:38
Elevated Flavors: Fine Dining in Breckenridge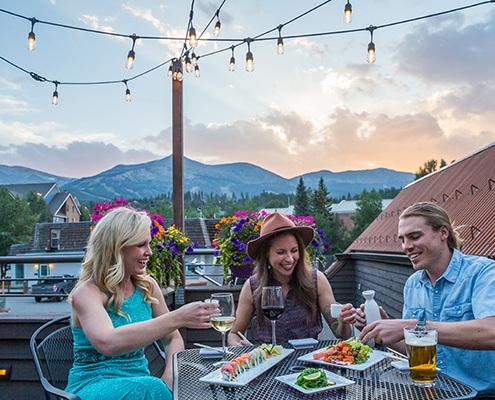 Vacations are memorable experiences but often come with a hefty price tag! That's why we understand the importance of finding budget-friendly options when it comes to dining out. In Breckenridge, where delectable cuisine meets breathtaking mountain…
https://blog.breckenridgegrandvacations.com/wp-content/uploads/2023/06/680x400_lunch.jpg
400
680
Becca Clark
https://blog.breckenridgegrandvacations.com/wp-content/uploads/2023/04/bgv_logo.png
Becca Clark
2023-06-23 12:48:01
2023-06-23 12:59:37
Breckenridge's Best Budget-Friendly Lunch Spots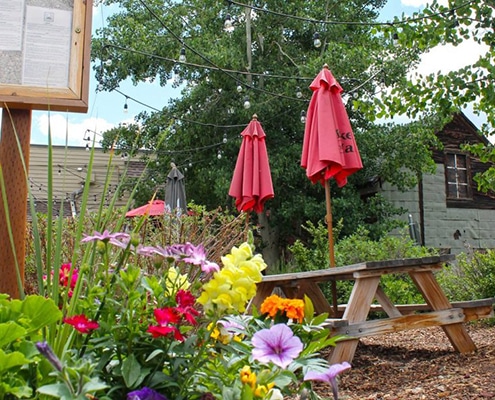 Summer has arrived, and what better way to embrace the season than by indulging in a refreshing drink or savoring a delicious meal on a sun-kissed patio? Whether you're seeking a vibrant spot for happy hour or a relaxing setting to dine with…
https://blog.breckenridgegrandvacations.com/wp-content/uploads/2020/04/Patio.jpg
400
680
Breckenridge Grand Vacations
https://blog.breckenridgegrandvacations.com/wp-content/uploads/2023/04/bgv_logo.png
Breckenridge Grand Vacations
2023-06-02 09:10:27
2023-06-02 12:29:54
Top 15 Best Decks in Breck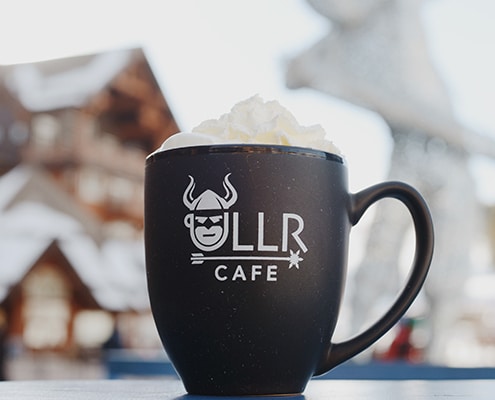 In Breckenridge, we love to play outside...and we love to eat! Fuel your day in the mountains with a good breakfast. From big, hearty, diner-style breakfast to a pastry and to-go coffee- Breckenridge has an option for you no matter what you're…
https://blog.breckenridgegrandvacations.com/wp-content/uploads/2023/04/680x400_breakfast.jpg
400
680
Becca Clark
https://blog.breckenridgegrandvacations.com/wp-content/uploads/2023/04/bgv_logo.png
Becca Clark
2023-04-17 12:20:43
2023-04-18 10:16:30
Best Breakfast in Breckenridge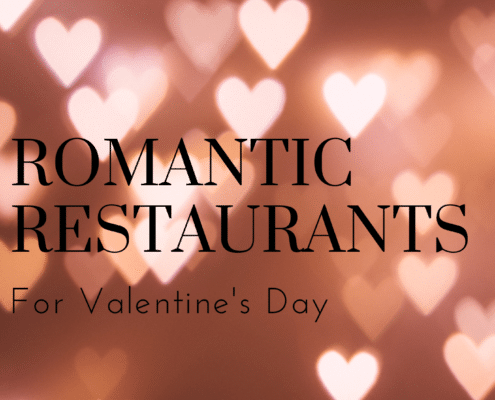 Looking for the perfect place to enjoy your Valentine's Day dinner? Celebrate this year with one of our exquisite fine-dining options here in Breckenridge. Our renowned restaurants will elevate your dining experience with their focus on outstanding…
https://blog.breckenridgegrandvacations.com/wp-content/uploads/2023/01/680x400_valentines2.png
1106
1880
Becca Clark
https://blog.breckenridgegrandvacations.com/wp-content/uploads/2023/04/bgv_logo.png
Becca Clark
2023-01-19 13:22:52
2023-01-26 12:16:43
Romantic Restaurants for Valentine's Day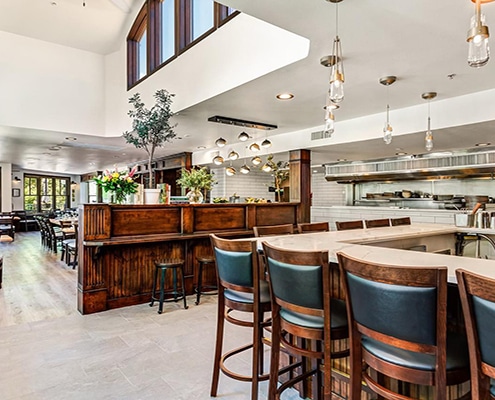 Summit County is where you come for the outdoors and stay for the dining! The restaurant scene is constantly changing, and 2022 was no different! There are new favorites that feel like they have always been here and a few that we look forward…
https://blog.breckenridgegrandvacations.com/wp-content/uploads/2022/11/680x400_NewRestaurants.jpg
400
680
Becca Clark
https://blog.breckenridgegrandvacations.com/wp-content/uploads/2023/04/bgv_logo.png
Becca Clark
2022-11-16 14:28:24
2022-11-16 14:37:57
New Restaurants: Breckenridge & Beyond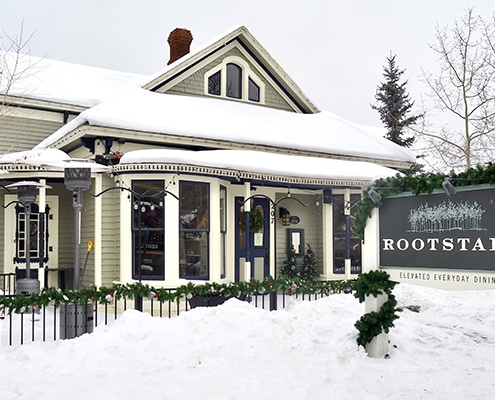 Looking for somewhere to spend your holiday dinner this year? Look no further. With dozens of restaurants to choose from, Breckenridge is more than just a ski town- it's a foodie town! Here are a few of our favorite options that are guaranteed…
https://blog.breckenridgegrandvacations.com/wp-content/uploads/2021/12/RS-FI.jpg
400
680
Becca Clark
https://blog.breckenridgegrandvacations.com/wp-content/uploads/2023/04/bgv_logo.png
Becca Clark
2022-11-01 14:48:07
2022-11-18 16:13:56
Holiday Dining Guide