The holiday season is a time for family, friends, and feasting. On the flip side, the holiday season is also a season of excess waste. Americans produce 25% more waste during this time of year, which is approximately 45 pounds per person per week! The packaging, containers, shipping, and gifts contribute to the substantial impact our holiday celebrations have on our environment. Below, BGV's Sustainability team shares their top tips to help you reduce your footprint this holiday season!
Shop Locally

Rather than shopping at a big box chain store or online, purchase your holiday gifts locally to support your community and environment! There are so many reasons to shop locally, but here are a few key benefits:

By keeping your money in your community, you sustain the local job market, support small businesses and artisans, and local non-profits. Plus, local businesses are more likely to stock quality, locally sourced items that are made to last.
Reduce waste by visiting a local store and picking up gifts directly. This reduces materials used for packaging and transportation emissions. Did you know that out of the 80,000 tons of containers in the US a year, only about 30,000 tons are put in the recycling bin? That's less than half!
Find wonderful, quirky, unique gifts – something meaningful and thoughtful your loved one will cherish for years to come.

Gift Wrap Sustainably

Each year 2.3 million pounds of wrapping paper end up in landfills! Reduce waste and save money by "wrapping green" this year.

Old newspapers, paper grocery bags, magazine pages, or unused maps are simple and sustainable ways to wrap your gifts! You can also draw or stamp a festive design after you finish wrapping!
Utilize recycled or reusable gift paper options rather than typical, non-recyclable gift wrap. Some of our favorites are Rapt Gift Wrap, Waterleaf Paper, and Wrappily!
Save and reuse gift bags and tissue paper year after year! You could also "wrap" your gift in reusable shopping bag, or a scarf, for multi-purpose wrapping.

Spend Mindfully

Many purchases made for holiday gifts are thrown away within one year. As you shop for gifts this season, try your best to spend your money mindfully and purposefully! Here are a few ways to spend mindfully this season:

If you are buying something new, buy quality items that are built to last. Avoid fads and electronics that will become outdated and quickly discarded.
Give second-hand gifts. Shop at your local thrift store or consider gifting an unused item in your home.
Rather than purchasing something store-bought, get creative! Make a homemade gift for your loved one or donate to a love one's favorite non-profit. They will appreciate the thoughtfulness!
Give the gift of an experience- buy an electronic gift card to their favorite restaurant, a National Parks pass, ski lessons, spend a day at hot springs…the list goes on and on!
Send an e-card instead of a paper greeting card. If you don't want to steer away from paper cards, buy cards or paper made with sustainably-sourced or recycled materials.

Decorate Eco-Friendly

From holiday lights to faux trees to decoration turnover- well-meaning holiday decor can turn into a massive amount of waste! Reduce your decoration waste by following these tips:

Store and reuse your decorations year after year. This is the simplest way to save money and reduce waste!
Looking to revamp your decor? Donate your old decoration to local non-profits or thrift stores.
Speaking of thrifting- instead of buying new decorations, find and upcycle unique decor from your local thrift store!
Did you know that holiday lights consume enough energy to power 400,000 homes for a year? Buy LED string lights and use shut-off timers to avoid wasting energy. When those old holiday lights need to be retired, look for a string light recycling program.
Some National Forests, such as Breckenridge/Summit County's own White River National Forest, have Christmas tree-cutting programs. Funds from permit purchases go to preserving our forest, and trees are taken from designated areas that need thinning.

Compost

One of the best parts of the holidays is the delicious meals shared with friends and family! Unfortunately, we often let leftovers and food scraps go to waste. Did you know that over 70 billion pounds of food waste are sent to landfills yearly? Food decomposition is one of the largest contributors to greenhouse gas emissions? As you plan your holiday meals, try to reduce your food waste this holiday season.

Get a head count prior to your gathering and prepare the appropriate amount of food for the number of guests.
Compost all the scraps from your food preparation. Look for a local composting program to turn your scraps into nutrient-rich soil, or start composting at home.
Don't waste any of those delicious leftovers! Encourage your family and friends to bring a reusable, to-go container and take leftovers home with them.
Upcycle your leftovers into another dish- turn your ham into a soup or veggies into a casserole!
Vegetarian and vegan options have a significantly lower carbon footprint than non-vegan options. This year, challenge yourself to try out a side without meat, eggs, or dairy.
Do you have other tips and tricks you use to make your holidays sustainable or any sustainability questions? We'd love to hear from you! Shoot our Sustainability and Recycling Manager, Emily Kimmel, an email at ekimmel@breckgv.com.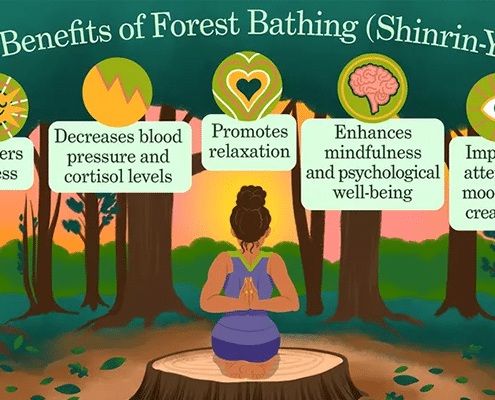 How often do you take a few minutes to really take in the natural world around you? Do you ever just look at the clouds or watch the plants blow in the wind? Really take a second to think about that. Living in Summit County, we have the luxury…
https://blog.breckenridgegrandvacations.com/wp-content/uploads/2023/02/treehuger.png
400
680
Chris Knudsen
https://blog.breckenridgegrandvacations.com/wp-content/uploads/2022/08/bgv_logo.png
Chris Knudsen
2023-02-28 12:55:47
2023-02-28 12:55:47
The Positive Impact of Nature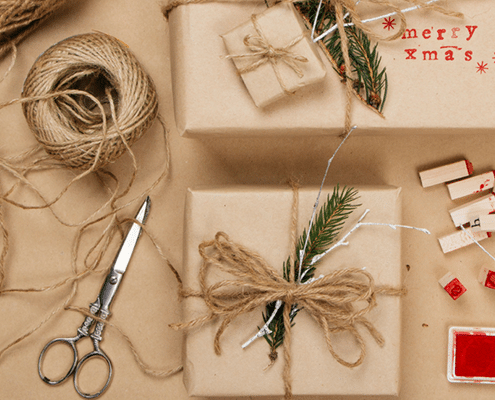 The holiday season is a time for family, friends, and feasting. On the flip side, the holiday season is also a season of excess waste. Americans produce 25% more waste during this time of year, which is approximately 45 pounds per person per…
https://blog.breckenridgegrandvacations.com/wp-content/uploads/2021/12/Eco-friendly-gift-wrapping.png
400
680
Chris Knudsen
https://blog.breckenridgegrandvacations.com/wp-content/uploads/2022/08/bgv_logo.png
Chris Knudsen
2022-11-28 12:53:22
2023-01-06 13:31:30
Five Tips To Reduce Your Holiday Footprint
Owners, guests, and BGVers are all invited to participate in this annual event. Bring your friends and family! We will start cleanup promptly at 9 a.m., so meet us at the Blue River Plaza by the Welcome Center a few minutes before. Cleanup supplies…
https://blog.breckenridgegrandvacations.com/wp-content/uploads/2022/09/680x400worldcleanup.jpg
333
566
Becca Clark
https://blog.breckenridgegrandvacations.com/wp-content/uploads/2022/08/bgv_logo.png
Becca Clark
2022-09-13 10:10:56
2022-09-13 12:33:25
BGV Sustainability: World Clean-Up Day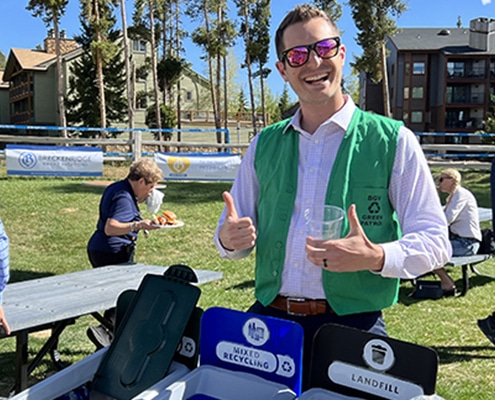 https://blog.breckenridgegrandvacations.com/wp-content/uploads/2022/07/IMG_2080-1-copy.jpg
400
680
Becca Clark
https://blog.breckenridgegrandvacations.com/wp-content/uploads/2022/08/bgv_logo.png
Becca Clark
2022-07-11 12:04:21
2022-07-13 09:41:22
View From The Bottom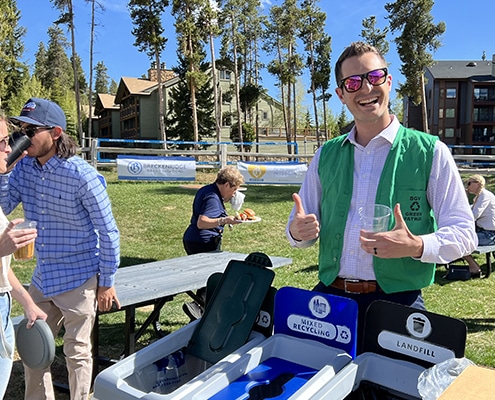 We had a very successful turnout for our Sustainable Picnic Challenge! There were 98 different groups or families who brought their own items, with 229 reusable items total! This number includes plates, bowls, knives and forks, cloth napkins,…
https://blog.breckenridgegrandvacations.com/wp-content/uploads/2022/06/IMG_2080-1.jpeg
400
680
Chris Knudsen
https://blog.breckenridgegrandvacations.com/wp-content/uploads/2022/08/bgv_logo.png
Chris Knudsen
2022-06-30 11:35:46
2022-06-30 11:35:46
Sustainable Picnic Challenge & RAM Walk Results
https://blog.breckenridgegrandvacations.com/wp-content/uploads/2022/03/bgvsustainability-copy.jpg
440
680
Becca Clark
https://blog.breckenridgegrandvacations.com/wp-content/uploads/2022/08/bgv_logo.png
Becca Clark
2022-03-24 14:07:09
2022-03-24 14:51:25
Stay Green, Stay Grand
https://blog.breckenridgegrandvacations.com/wp-content/uploads/2020/02/680x400_susbainability.png
400
680
Becca Clark
https://blog.breckenridgegrandvacations.com/wp-content/uploads/2022/08/bgv_logo.png
Becca Clark
2022-02-08 16:11:52
2023-02-13 09:27:47
February: The Month of Sustainable Love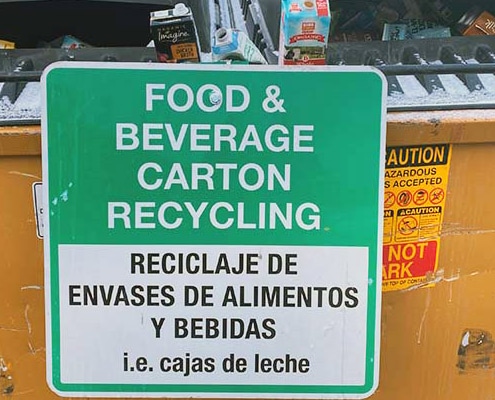 It's no secret that people struggle with recycling correctly. As responsible consumers, we find ourselves trying to do the right thing but sometimes, this leads to "wish-cycling." Unfortunately, wish-cycling can contaminate entire recycling…
https://blog.breckenridgegrandvacations.com/wp-content/uploads/2021/10/bgv_sustainability_.jpg
400
680
Chris Knudsen
https://blog.breckenridgegrandvacations.com/wp-content/uploads/2022/08/bgv_logo.png
Chris Knudsen
2021-10-19 17:56:12
2021-10-19 17:56:34
Wish-Cycling