Looking for the ultimate adventure? Open year-round Top of the Rockies offers an adventure waiting to happen. Whether you decide to soar through the mountains or soar through the mountains and take the train ride you are going to have a fun-filled day at Top of the Rockies!

A true Colorado backcountry adventure, the Prospector Zip Line tour is a two-hour zip line adventure with over 8,000′ feet of zip lines. You will begin your adventure at Base Camp where you will board one of the six-ton Monster trucks and head to the first zip line departure decks at 11,200 feet. On this adventure, you will experience spectacular panoramic views of Mt. Elbert and Mt. Massive, two of the tallest peaks in North America. There will be a total of 6 zip lines sections all ranging in different elements of speed, distance off the ground and terrain!
Rates: Adults $125 | Children 12 and under $100
*Minimum weight is 60 pounds, maximum weight is 260 pounds.
Tour Times: 9:00 a.m., 12:00 p.m. and 3:00 p.m.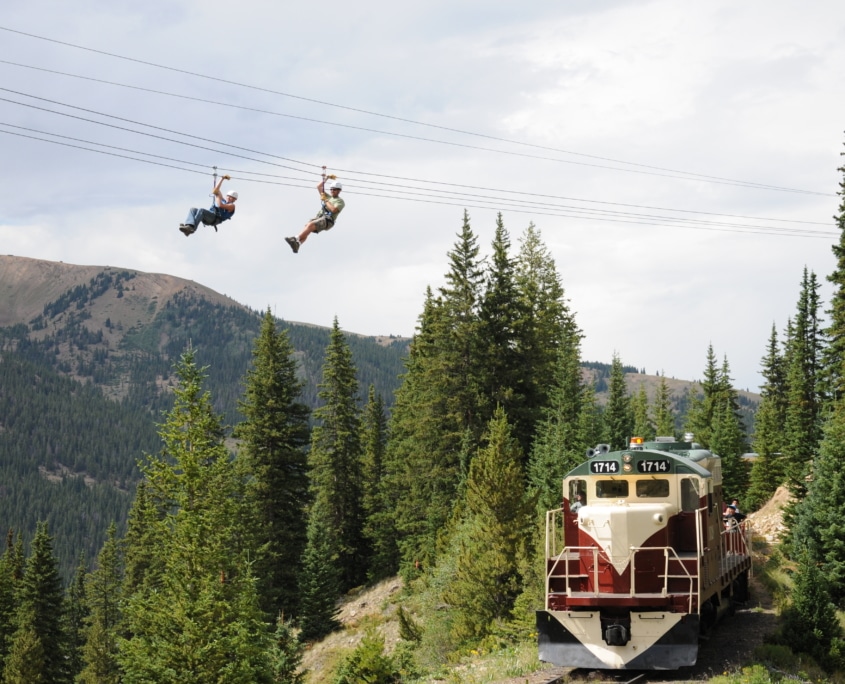 This is the ultimate adventure tour, including everything from the Prospector tour and adding the train tour! With this tour, you will receive a $10 per person voucher which can be used for your choice of snacks and beverages on the train, including hot dogs, sodas, beer and wine. "All Aboard" for a journey back in history! The train ride will take you 1,000 feet above the valley floor, traveling through the untouched wilderness area of the San Isabel National Forest with some of the most spectacular views in the Rocky Mountains. The conductor will teach you about the wild and crazy days of the past when Leadville was a Boom-Town with residents like Baby Doe Tabor, Molly Brown and outlaws like Doc Holiday, you will hear about the railroad history, ghost stories and take a tour of the Caboose and Engine.
Rates: Adults $166 | Children 12 and under $137
Tour Times: Call the office for tour times for the Summer/Fall season.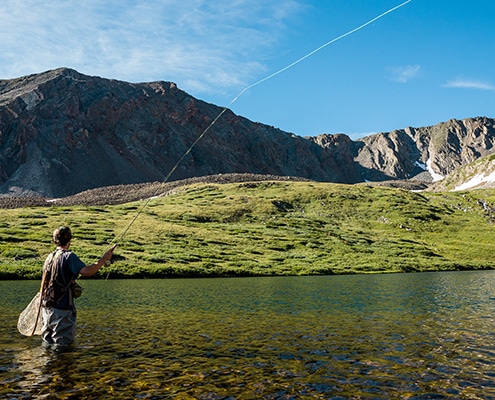 Nothing says summer in Colorado like fly fishing! With our many rivers, lakes, and waterways brimming with trout, Breckenridge is the perfect place to get your feet wet. Whether you are an expert, beginner, or just looking for a new adventure,…
https://blog.breckenridgegrandvacations.com/wp-content/uploads/2017/05/20190806_BTO_FlyFish_0097-1-copy.jpg
400
680
Breckenridge Grand Vacations
https://blog.breckenridgegrandvacations.com/wp-content/uploads/2022/05/BGV_Logo_Horz_White-3.png
Breckenridge Grand Vacations
2022-08-02 16:02:42
2022-08-03 13:33:14
Fly Fishing Summit County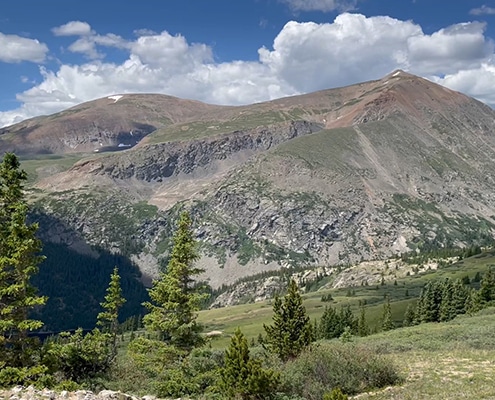 Hoosier Pass Loop is a short trail that is moderately difficult. Located at the summit of Hoosier Pass, between Breckenridge and Alma, Hoosier Pass Loop is a great way to experience the above-treeline environment. Hikers can view pine forests,…
https://blog.breckenridgegrandvacations.com/wp-content/uploads/2022/07/IMG_1314-copy.jpg
400
680
Becca Clark
https://blog.breckenridgegrandvacations.com/wp-content/uploads/2022/05/BGV_Logo_Horz_White-3.png
Becca Clark
2022-07-21 15:23:07
2022-07-21 15:39:33
Trail Highlight: Hoosier Pass Loop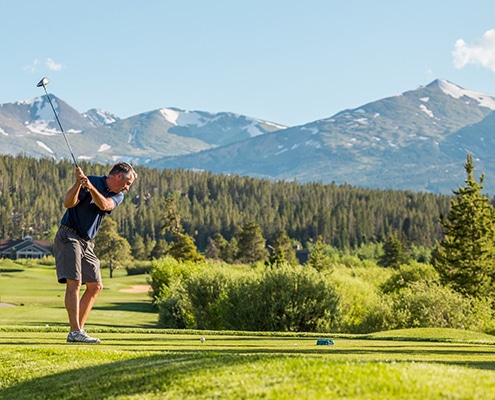 Looking to take your golf game to new heights? How about 9,000+ feet?! Breckenridge Golf Club features three nine-hole Jack Nicklaus Signature Courses- a world-premier golfing experience for everyone from novice to expert. The course is…
https://blog.breckenridgegrandvacations.com/wp-content/uploads/2022/07/680x400golf.jpg
400
680
Becca Clark
https://blog.breckenridgegrandvacations.com/wp-content/uploads/2022/05/BGV_Logo_Horz_White-3.png
Becca Clark
2022-07-20 15:59:22
2022-07-25 10:56:16
Breckenridge Golf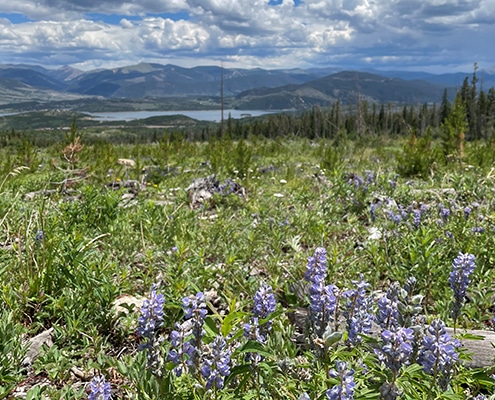 Lily Pad Lake is an easy trail suitable for the whole family! Located in the Wildernest area, Lily Pad Lake Trail offers a little bit of everything- views of Lake Dillon and mountain peaks, serenity and calm of the forest, wildflowers, and two…
https://blog.breckenridgegrandvacations.com/wp-content/uploads/2022/07/IMG_5183-1-copy.jpg
400
680
Becca Clark
https://blog.breckenridgegrandvacations.com/wp-content/uploads/2022/05/BGV_Logo_Horz_White-3.png
Becca Clark
2022-07-15 09:51:35
2022-07-15 10:39:27
Trail Highlight: Lily Pad Lake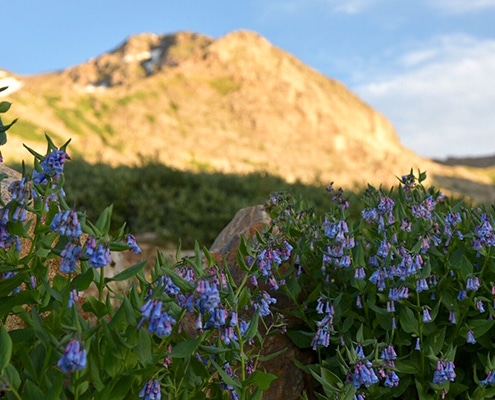 Summer showers bring wildflowers! Thanks to cooler temperatures and plenty of rain, our Rocky Mountain wildflowers have been showing off. Colorado is one of the best places to view wildflowers and there are hundreds of varieties to look for!…
https://blog.breckenridgegrandvacations.com/wp-content/uploads/2022/07/680x400blooms.jpg
400
680
Becca Clark
https://blog.breckenridgegrandvacations.com/wp-content/uploads/2022/05/BGV_Logo_Horz_White-3.png
Becca Clark
2022-07-11 09:26:02
2022-07-11 09:29:19
Breckenridge Blooms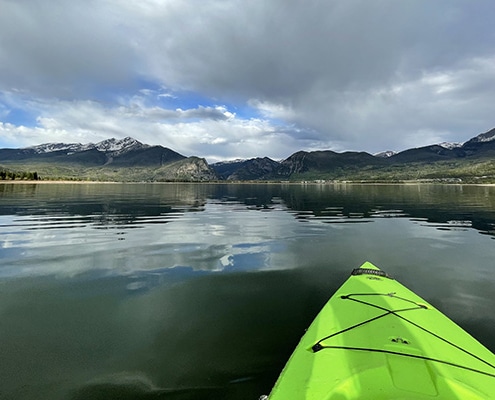 The pristine vistas, clear and calm alpine water, and mountain surroundings make Summit County the perfect place to spend a day on the water learning to kayak or stand-up paddleboard. Take your kayaks or paddleboards out to experience endless…
https://blog.breckenridgegrandvacations.com/wp-content/uploads/2022/06/680x400kayak.jpg
400
680
Becca Clark
https://blog.breckenridgegrandvacations.com/wp-content/uploads/2022/05/BGV_Logo_Horz_White-3.png
Becca Clark
2022-06-24 09:53:07
2022-06-30 14:27:33
Paddle Guide: Kayak and SUP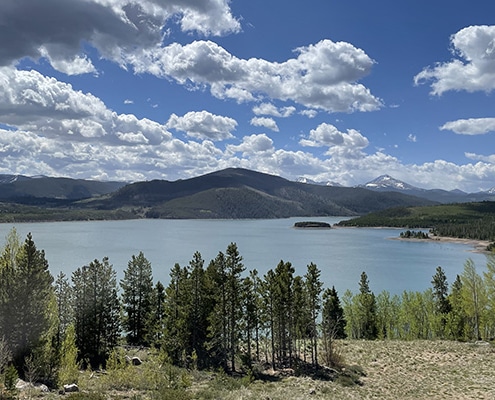 Old Dillon Reservoir is a popular, easy trail that the whole family can do- and it won't take the whole day. The hike will lead through aspens and pines to the Old Dillon Reservoir, built in the 1930s to supply water to the original town of…
https://blog.breckenridgegrandvacations.com/wp-content/uploads/2022/06/680x400OldDillonRes.jpg
400
680
Becca Clark
https://blog.breckenridgegrandvacations.com/wp-content/uploads/2022/05/BGV_Logo_Horz_White-3.png
Becca Clark
2022-06-08 11:46:29
2022-06-08 11:49:08
Trail Highlight: Old Dillon Reservoir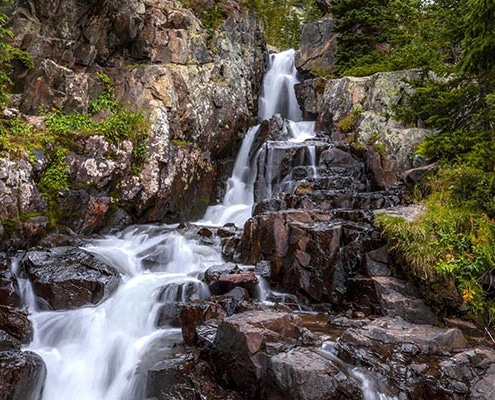 Snow is melting, rivers are roaring, and the waterfalls are flowing! Watching the cascading water roar over rocks while you sit back, relax and enjoy the view…what could be better? We've compiled the BEST waterfall hikes in Summit County,…
https://blog.breckenridgegrandvacations.com/wp-content/uploads/2020/05/Waterfall.jpg
400
680
Nicole DeCesare
https://blog.breckenridgegrandvacations.com/wp-content/uploads/2022/05/BGV_Logo_Horz_White-3.png
Nicole DeCesare
2022-06-06 13:12:03
2022-06-06 15:49:58
Waterfall Hikes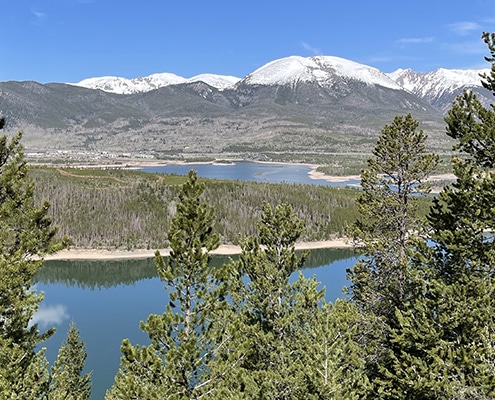 Sapphire Point Overlook is one of the most popular hikes in the county- and for good reason! The hike is easy enough for the whole family and offers stunning views of the Tenmile Range and Lake Dillon. If you are looking for a hike to do with…
https://blog.breckenridgegrandvacations.com/wp-content/uploads/2022/05/sapphirepoint.jpg
400
680
Becca Clark
https://blog.breckenridgegrandvacations.com/wp-content/uploads/2022/05/BGV_Logo_Horz_White-3.png
Becca Clark
2022-05-27 13:09:30
2022-06-06 14:30:39
Trail Highlight: Sapphire Point Overlook