Top Six Free Family-Friendly In-Town Activities
Breckenridge is known for being a family-friendly destination with ample activity options for everyone. While there are so many activities to choose from—free, fun, and close to town activities are our favorite! Here is our list of free in-town activities that anyone from grandma to your toddler will love.
Located on Main Street, this park is the perfect place to let the kids run around after lunch or while Mom is off doing some retail therapy. The slide, tunnel, spiderweb net, and bear are complemented by stunning views of the Ten Miles Range. The parking lot located directly across Main Street helps make this park extremely accessible.
This 1.5-mile round-trip hike begins at the bottom of the Snowflake Lift. The trail runs along a stream and ends at a small reservoir. Trees line the hike and provide plenty of shade along the way. There is small gradual incline gain totaling 240 feet but nothing that most kids or older adults can't handle. Not sure if this hike will be a good fit? Watch a short video recap of this trail here.
The BreckConnect Gondola runs from 9 a.m. to 6 p.m. and is a wonderful way to see the town of Breckenridge, Peak 7, and Peak 8. This is free of charge, and one pod can hold up to eight passengers. This scenic ride runs over Cucumber Gulch and past Peak 7, and ends at the base of Peak 8. At Peak 8 you will find Epic Discovery (this is not free), Robbie's Tavern, Ullr Café and stunning views. There is a small playground area that is free of charge and a perfect place for the kids to play while you take in the views.
Located off Boreas Road beside the Stephen C. West Ice Arena is a hidden gem of a park. This railroad-themed playground has a little something for everyone. Engine No. 9, a locomotive that served Breckenridge for over 50 years, is located at this park, along with historical plaques that describe Breckenridge's railroad history. For the kids, you will find a "mining cave," a play train car, and some other railroad-themed items for them to play on.
Grab a blanket and some snacks and head on over to the Riverwalk lawn. Here you will find green grass, easy river access and plenty of room for the kids to run. The lawn is next to a rock sitting wall that makes it easy for the kids to dip their feet into the river and splash around (with adult supervision). From playing catch to soaking up the sun, the entertainment options are endless. Pets are not allowed in this area, so if Fido is along for vacation, he will not be able to enjoy it.
Breckenridge is home to Isak Heartstone, a 15-foot-tall friendly troll who lives in the woods. He loves meeting new visitors and is always happy to welcome you to his home. You'll travel over a river and into the woods to go tell Isak hello. To find Isak, make your way over to the southeast corner of the Stephen C West Ice Arena parking lot. There you will find the entrance to Trollstigen Trail. Continue down Trollstigen Trail to a fun troll-finding adventure.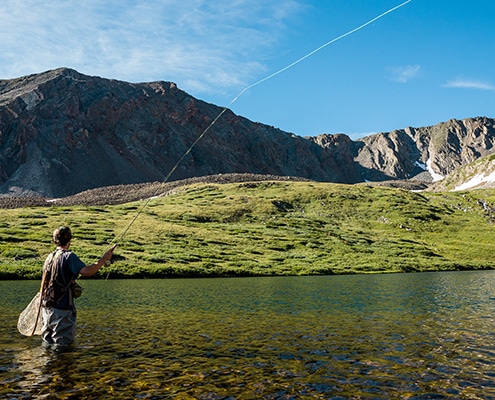 Nothing says summer in Colorado like fly fishing! With our many rivers, lakes, and waterways brimming with trout, Breckenridge is the perfect place to get your feet wet. Whether you are an expert, beginner, or just looking for a new adventure,…
https://blog.breckenridgegrandvacations.com/wp-content/uploads/2017/05/20190806_BTO_FlyFish_0097-1-copy.jpg
400
680
Breckenridge Grand Vacations
https://blog.breckenridgegrandvacations.com/wp-content/uploads/2022/08/bgv_logo.png
Breckenridge Grand Vacations
2022-08-02 16:02:42
2022-08-03 13:33:14
Fly Fishing Summit County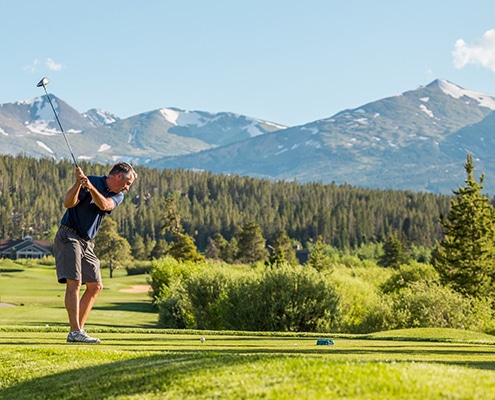 Looking to take your golf game to new heights? How about 9,000+ feet?! Breckenridge Golf Club features three nine-hole Jack Nicklaus Signature Courses- a world-premier golfing experience for everyone from novice to expert. The course is…
https://blog.breckenridgegrandvacations.com/wp-content/uploads/2022/07/680x400golf.jpg
400
680
Becca Clark
https://blog.breckenridgegrandvacations.com/wp-content/uploads/2022/08/bgv_logo.png
Becca Clark
2022-07-20 15:59:22
2022-07-25 10:56:16
Breckenridge Golf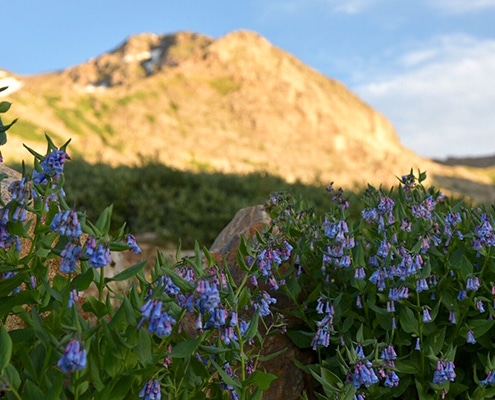 Summer showers bring wildflowers! Thanks to cooler temperatures and plenty of rain, our Rocky Mountain wildflowers have been showing off. Colorado is one of the best places to view wildflowers and there are hundreds of varieties to look for!…
https://blog.breckenridgegrandvacations.com/wp-content/uploads/2022/07/680x400blooms.jpg
400
680
Becca Clark
https://blog.breckenridgegrandvacations.com/wp-content/uploads/2022/08/bgv_logo.png
Becca Clark
2022-07-11 09:26:02
2022-07-11 09:29:19
Breckenridge Blooms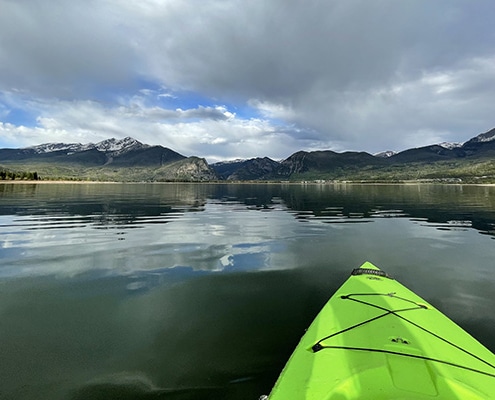 The pristine vistas, clear and calm alpine water, and mountain surroundings make Summit County the perfect place to spend a day on the water learning to kayak or stand-up paddleboard. Take your kayaks or paddleboards out to experience endless…
https://blog.breckenridgegrandvacations.com/wp-content/uploads/2022/06/680x400kayak.jpg
400
680
Becca Clark
https://blog.breckenridgegrandvacations.com/wp-content/uploads/2022/08/bgv_logo.png
Becca Clark
2022-06-24 09:53:07
2022-06-30 14:27:33
Paddle Guide: Kayak and SUP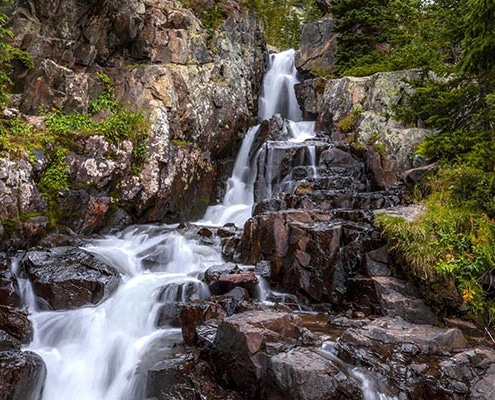 Snow is melting, rivers are roaring, and the waterfalls are flowing! Watching the cascading water roar over rocks while you sit back, relax and enjoy the view…what could be better? We've compiled the BEST waterfall hikes in Summit County,…
https://blog.breckenridgegrandvacations.com/wp-content/uploads/2020/05/Waterfall.jpg
400
680
Nicole DeCesare
https://blog.breckenridgegrandvacations.com/wp-content/uploads/2022/08/bgv_logo.png
Nicole DeCesare
2022-06-06 13:12:03
2022-06-06 15:49:58
Waterfall Hikes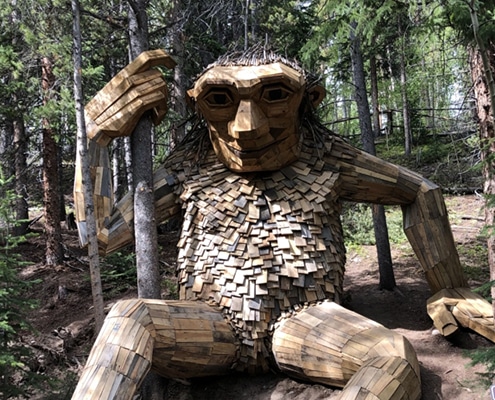 The mountains are a perfect place for family vacations. With an abundance of activities for all ages, there is fun for the whole family! But, planning with little ones can present unique challenges. Is it worth paying for a full-day activity…
https://blog.breckenridgegrandvacations.com/wp-content/uploads/2022/05/Isak680x400.jpg
400
680
Breckenridge Grand Vacations
https://blog.breckenridgegrandvacations.com/wp-content/uploads/2022/08/bgv_logo.png
Breckenridge Grand Vacations
2022-05-20 11:37:23
2022-06-06 14:32:00
Eight Fun Activities To Do With Toddlers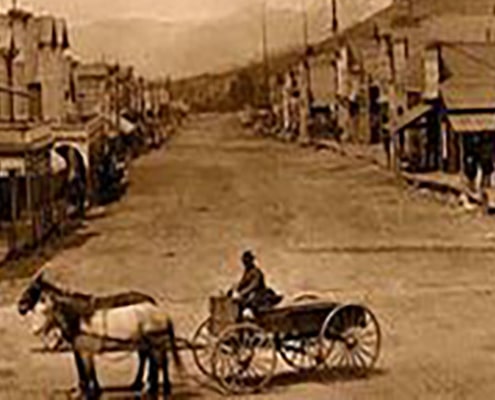 Interested in learning more about the history of Breckenridge? This is the perfect time to take a guided tour through the nationally recognized historic district with a local expert! Learn about the hardy souls that lived in Breckenridge…
https://blog.breckenridgegrandvacations.com/wp-content/uploads/2016/10/breckenridge_history.jpg
400
680
Breckenridge Grand Vacations
https://blog.breckenridgegrandvacations.com/wp-content/uploads/2022/08/bgv_logo.png
Breckenridge Grand Vacations
2021-10-17 11:15:38
2021-10-19 11:28:03
Historical and Ghost Tours
The Mineral Hill trail is a primarily black-rated, difficult trail that gains 400 feet in elevation over .45 miles and is designated for hiking only. While it isn't a long hike, it does offer great views on the Wellington Ore Bin, French Gulch…
https://blog.breckenridgegrandvacations.com/wp-content/uploads/2021/09/Mh680x400.jpg
400
680
Breckenridge Grand Vacations
https://blog.breckenridgegrandvacations.com/wp-content/uploads/2022/08/bgv_logo.png
Breckenridge Grand Vacations
2021-09-01 15:52:35
2021-09-21 10:34:41
Mineral Hill Trail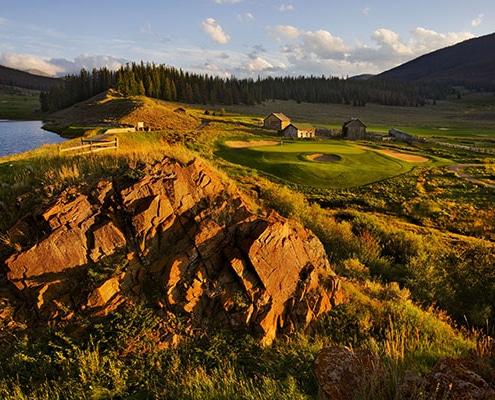 Looking to play a round of golf while on vacation? Look no further, the Keystone Golf Course has two pristine golf courses! Whether you decide to play the River Course or the Ranch Course, you are bound to have the best time! Make sure you contact…
https://blog.breckenridgegrandvacations.com/wp-content/uploads/2021/07/Keystone-Golf.jpg
400
680
Sammy Tarnowski
https://blog.breckenridgegrandvacations.com/wp-content/uploads/2022/08/bgv_logo.png
Sammy Tarnowski
2021-08-11 08:31:43
2021-08-11 08:31:43
Keystone Golf