Trail Name: Mohawk Lakes
Trail Length: 6.8 miles round-trip (to Lower Mohawk)
Trail difficulty: Moderate
Elevation gain: 1800 feet
Best time to hike: July – September
Good for: Adults, kids and anyone in reasonable shape
Dog Friendly: Yes
Starting Trailhead: Spruce Creek Trailhead
Mohawk Lakes is a stunning hike that will take you through the trees, up an incline and end at mountain lakes. This hike is suited for all ages, but does have steep inclines that you will need to take your time on. We would not recommend this hike for anyone that struggles with altitude sickness or is not in reasonable shape.
You will want to bring water, snacks, sunscreen, layers and wear hiking shoes for this hike. This is a 6.8 miles round-trip hike (to Lower Mohawk) topping out at an elevation of 12,073′. It cannot be stressed enough how important having proper hydration for this hike is. If you are worried about any possibility of altitude sickness pack a Gatorade as well.
You will begin your hike at the Spruce Creek Trailhead. The Spruce Creek Trailhead is located south of Breckenridge off Highway 9. Coming from Breckenridge you will make a right hand turn onto Spruce Creek Road and follow that for about 1.2 miles until reach the trailhead. This is an extremely popular hike, so prepare to park along the side of the road before you reach the trailhead. The road continues past the trailhead, but it gets rocky and narrow. Do not continue on this road unless you have 4 wheel drive.
From the Spruce Creek Trailhead you will begin your hike and pass through aspen, fur and spruce trees until you reach a crossing. This trail will dump you out at a road and it will appear that you have come to the end of the hike, but you will want to follow the road up to a dam where the trail picks back up (this may sounds confusing, but it's a really easy to follow).
After the trail picks back up you will reach the beginning of the big incline. Take your time and stop when needed. You will pass a sign for Mayflower Lake, and eventually get to the Continental Falls view trail and mining ruins. I recommend taking a small detour and checking out the Continental Falls view point (you really don't want to miss this). After taking a family photo in the falls head back on the trail and prepare to make some more gains in elevation. The trail will turn into long switchbacks that are rather rocky.
After making some major gains in elevation you will reach an area called Lower Continental falls Vista where there will be a old mining cable. From here the trail can get a little tricky so make sure to keep your eyes open for carins (large piles of rocks that indicate where the trail goes). You will follow the rocky trail and hit a dirt trail. Keep following this and it will take you right to the Lower Mohawk Lake! If you are up for a little more hiking (about .5 mile each way) keep following the trail and you will reach the Upper Mohawk Lake.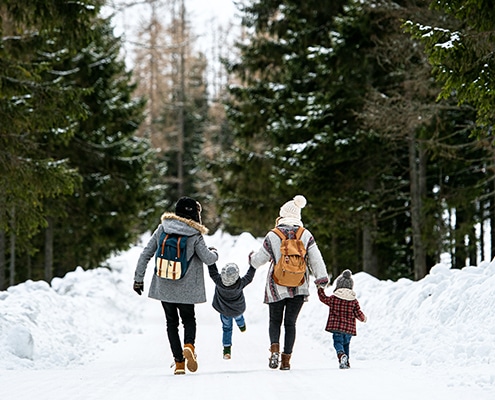 Hearing the crunch beneath your feet while you see the glittering snow as you walk along one of the many trails in Breckenridge is something to experience. Winter hiking is most likely not the first thing that comes to mind when you think Breck.…
https://blog.breckenridgegrandvacations.com/wp-content/uploads/2021/10/snow.jpg
400
680
Sammy Tarnowski
https://blog.breckenridgegrandvacations.com/wp-content/uploads/2020/09/BGV_Logo_Horz_White-e1592585740374-1.png
Sammy Tarnowski
2021-10-19 15:02:03
2021-10-20 12:58:57
Winter Hiking in Breckenridge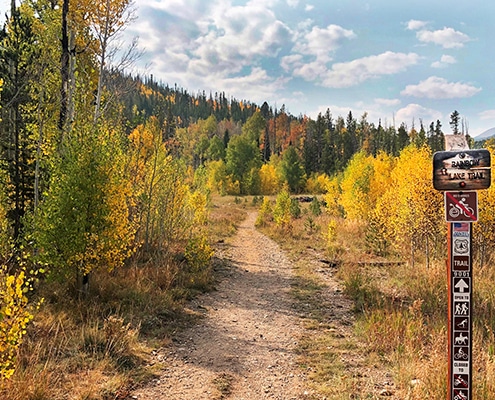 Summit County is a wonderful place to spend some time during the fall. It is hard to beat the beauty of shades of yellow and orange taking over a hillside. While there are ample locations to go leaf-peeping we have a few favorites that are good…
https://blog.breckenridgegrandvacations.com/wp-content/uploads/2021/09/RL-680x400-1.jpg
400
680
Breckenridge Grand Vacations
https://blog.breckenridgegrandvacations.com/wp-content/uploads/2020/09/BGV_Logo_Horz_White-e1592585740374-1.png
Breckenridge Grand Vacations
2021-09-06 09:00:08
2021-09-16 15:56:40
Fall Foliage Focus: Hikes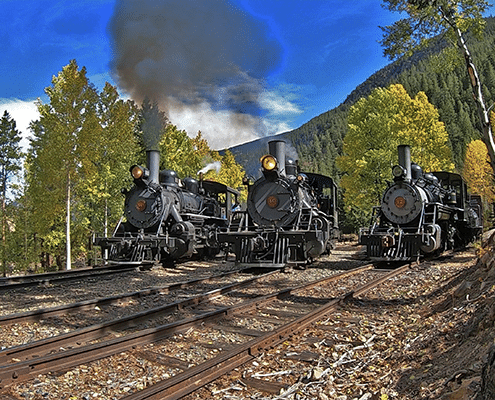 Headed up to take in the fall colors? Why not try a new way to see the amazing scenery and colors this September! Hop aboard one of the following trains and experience a new and exciting way to take in the high country.
https://blog.breckenridgegrandvacations.com/wp-content/uploads/2018/09/Screen-Shot-2020-08-25-at-1.15.02-PM.png
400
680
Breckenridge Grand Vacations
https://blog.breckenridgegrandvacations.com/wp-content/uploads/2020/09/BGV_Logo_Horz_White-e1592585740374-1.png
Breckenridge Grand Vacations
2021-09-05 09:07:22
2021-09-21 10:33:20
Fall Foliage Focus: Train Rides
The Mineral Hill trail is a primarily black-rated, difficult trail that gains 400 feet in elevation over .45 miles and is designated for hiking only. While it isn't a long hike, it does offer great views on the Wellington Ore Bin, French Gulch…
https://blog.breckenridgegrandvacations.com/wp-content/uploads/2021/09/Mh680x400.jpg
400
680
Breckenridge Grand Vacations
https://blog.breckenridgegrandvacations.com/wp-content/uploads/2020/09/BGV_Logo_Horz_White-e1592585740374-1.png
Breckenridge Grand Vacations
2021-09-01 15:52:35
2021-09-21 10:34:41
Mineral Hill Trail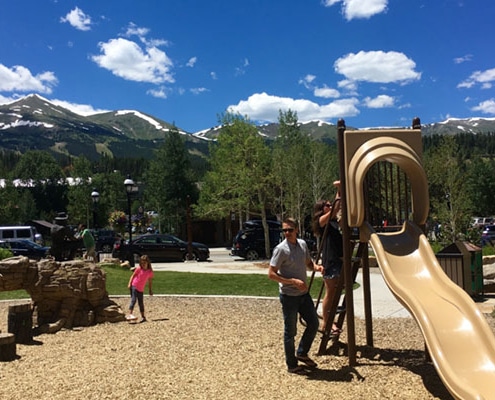 The mountains are a perfect place for family vacations. With an abundance of activities for all ages, there is never a lack of options. The difficulty comes when planning for the extra little ones. Is it worth paying for a full-day activity…
https://blog.breckenridgegrandvacations.com/wp-content/uploads/2021/06/Activity.jpg
400
680
Breckenridge Grand Vacations
https://blog.breckenridgegrandvacations.com/wp-content/uploads/2020/09/BGV_Logo_Horz_White-e1592585740374-1.png
Breckenridge Grand Vacations
2021-06-10 11:37:23
2021-06-10 12:11:20
Eight Free Activities To Do With Toddlers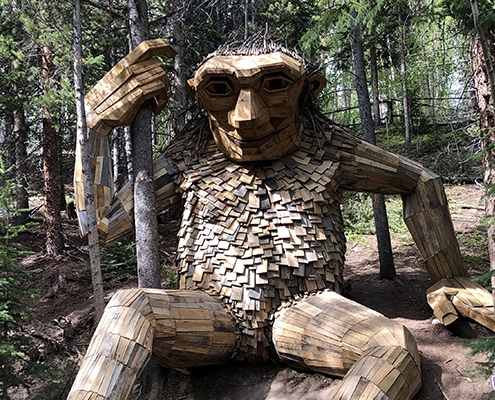 Isak Heartstone, a 15-foot wooden troll, is located on Trollstigen Trail in Breckenridge! Isak was originally built as part of the Breckenridge International Festival of Arts by the Danish artist Thomas Dambo. Thomas is known for bringing…
https://blog.breckenridgegrandvacations.com/wp-content/uploads/2021/05/Isak.jpg
400
680
Sammy Tarnowski
https://blog.breckenridgegrandvacations.com/wp-content/uploads/2020/09/BGV_Logo_Horz_White-e1592585740374-1.png
Sammy Tarnowski
2021-05-20 09:03:06
2021-05-20 10:38:38
Breckenridge Troll Hike
Breckenridge wildflowers are in bloom from late April through early October and this is arguably the most beautiful time of the year! The mountains of Breckenridge will be exploding with color. There are many local wildflowers; below are a few…
https://blog.breckenridgegrandvacations.com/wp-content/uploads/2021/04/wildflowers.jpg
400
680
Sammy Tarnowski
https://blog.breckenridgegrandvacations.com/wp-content/uploads/2020/09/BGV_Logo_Horz_White-e1592585740374-1.png
Sammy Tarnowski
2021-05-13 16:33:08
2021-05-17 09:26:48
Breckenridge Wildflowers
Located in Frisco, this hike offers easy access to an adorable beaver pond nestled between pine trees. We recommend parking in the free parking area by 2nd Ave and S. Cabin Green. It is a short walk down a paved bike path to the Rainbow Lake…
https://blog.breckenridgegrandvacations.com/wp-content/uploads/2020/09/rainbowlake680x400.jpg
400
680
Breckenridge Grand Vacations
https://blog.breckenridgegrandvacations.com/wp-content/uploads/2020/09/BGV_Logo_Horz_White-e1592585740374-1.png
Breckenridge Grand Vacations
2020-09-23 11:58:44
2020-09-24 13:04:38
Rainbow Lake Trail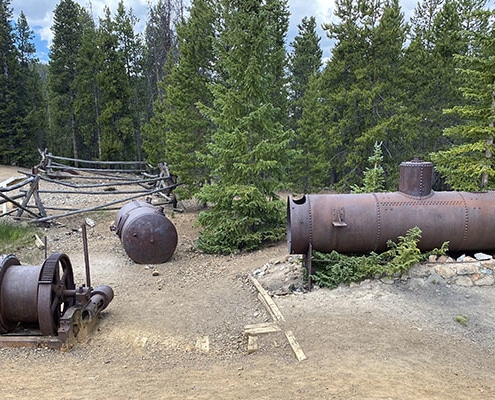 From the trailhead, you are going to hike east a short way up French Gulch. Sallie Barber Road begins at a gate on the right side of the road. The trail descends briefly over French Creek before beginning a gradual climb. You are going to pass…
https://blog.breckenridgegrandvacations.com/wp-content/uploads/2020/07/Sallie-Barber-Mine-.jpg
400
680
Sammy Tarnowski
https://blog.breckenridgegrandvacations.com/wp-content/uploads/2020/09/BGV_Logo_Horz_White-e1592585740374-1.png
Sammy Tarnowski
2020-07-31 10:09:35
2020-07-31 10:20:26
Trail Highlight Sallie Barber Mine