Two Below Zero Sleigh Rides
If you are looking for an experience you'll never forget, why not enjoy a sleigh ride with Two Below Zero? They offer three options. Choose a hot cocoa sleigh ride for a group experience that includes entertainment, or book a "one-horse open sleigh" ride for a more private and romantic mountain experience. They also offer a dinner sleigh ride! Whether it be the hot cocoa ride, the romantic one-on-one ride, or going all in for the dinner sleigh ride, contact our Concierge team to book your discounted sleigh rides!
Prices below do not include discounts. Please contact our Concierge team to book a discounted sleigh ride. 
Hot Choco Sleigh Ride - 50 Minutes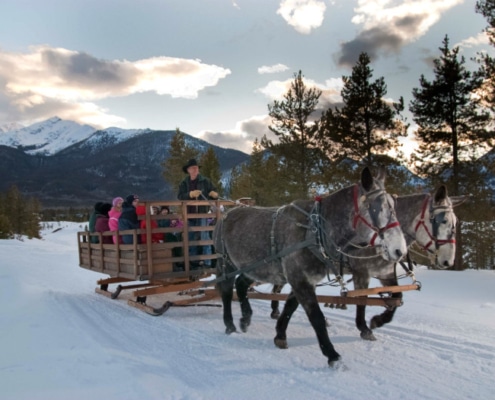 Hot Cocoa Rides typically depart at 1:45 p.m., 2:45 p.m. and 3:45 p.m. Check-in is 30 minutes prior to departure.
Scenic hot cocoa sleigh ride takes guests on a 50-minute round-trip ride aboard a buckboard sleigh from the Frisco Nordic Center to our cozy heated tent. At the tent you will get a chance to warm up with hot cocoa (insider note: some Peppermint Schnapps will be added to the adult mugs) and enjoy a 20-minute live music show from David Peep.
Pricing:
Age 13–Adult: $59
Age 4–12: $49
Age 3 & Under: FREE
These prices do not include sales tax or gratuity.
Private Sleigh Ride - 45 Minutes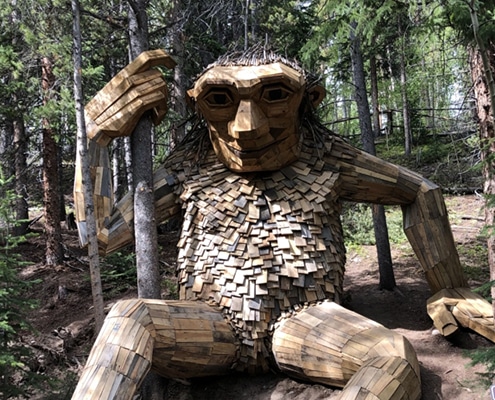 The mountains are a perfect place for family vacations. With an abundance of activities for all ages, there is fun for the whole family! Planning with little ones can present unique challenges. Is it worth paying for a full-day activity and…
https://blog.breckenridgegrandvacations.com/wp-content/uploads/2022/05/Isak680x400.jpg
400
680
Breckenridge Grand Vacations
https://blog.breckenridgegrandvacations.com/wp-content/uploads/2022/05/BGV_Logo_Horz_White-3.png
Breckenridge Grand Vacations
2022-05-20 11:37:23
2022-05-20 15:08:54
Eight Fun Activities To Do With Toddlers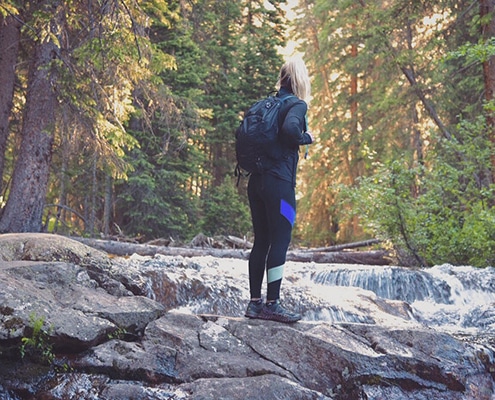 Get your hiking shoes ready because summer is just around the corner! This warm weather has us excited for alpine lakes, scenic vistas, and time on the trail. Hiking is a great way to get some exercise and experience the outdoors but it is important…
https://blog.breckenridgegrandvacations.com/wp-content/uploads/2022/05/680x400HikingEssentials.jpg
400
680
Becca Clark
https://blog.breckenridgegrandvacations.com/wp-content/uploads/2022/05/BGV_Logo_Horz_White-3.png
Becca Clark
2022-05-10 15:52:20
2022-05-18 11:28:16
Summer Hiking Essentials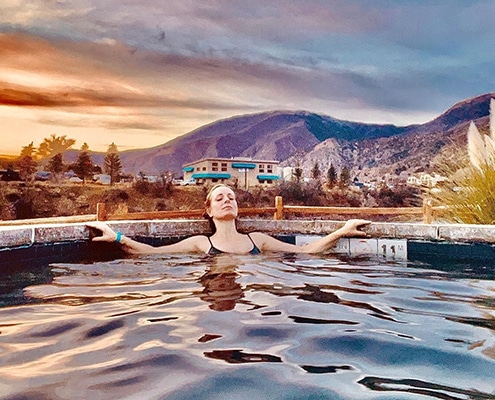 @ironmountainhotsprings
Springtime in the Rockies is a special time to witness a great transformation. Snowstorms become less and less frequent, days get longer, and birds, plants, and animals start emerging from the long winter. The human residents of the mountains…
https://blog.breckenridgegrandvacations.com/wp-content/uploads/2022/04/680x400HotSprings.jpg
400
660
Becca Clark
https://blog.breckenridgegrandvacations.com/wp-content/uploads/2022/05/BGV_Logo_Horz_White-3.png
Becca Clark
2022-04-21 15:41:08
2022-05-09 11:34:10
Hot Springs Near Breckenridge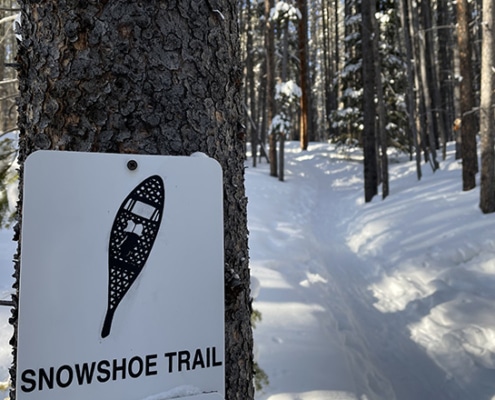 If you want to enjoy our picturesque mountainous winter wonderland, but want to take a break from skiing, snowshoeing is the perfect solution for you! Snowshoeing is a great way to get some exercise, clear your head, and explore the outdoors…
https://blog.breckenridgegrandvacations.com/wp-content/uploads/2022/03/Snowshoeing680x440.jpg
440
680
Becca Clark
https://blog.breckenridgegrandvacations.com/wp-content/uploads/2022/05/BGV_Logo_Horz_White-3.png
Becca Clark
2022-03-10 16:10:49
2022-03-10 16:10:49
Snowshoeing in Summit County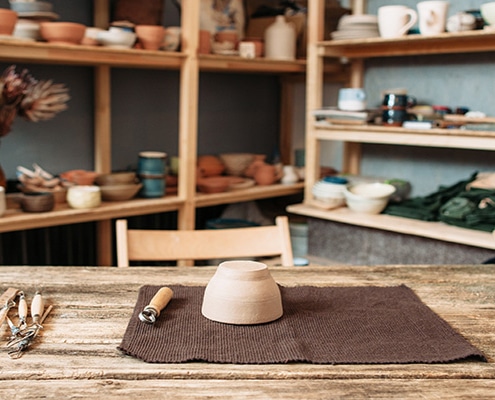 Breckenridge Creative Arts, known as BreckCreate, is a local organization devoted to promoting arts, culture, and creative experiences. Since 2014, BreckCreate has been nurturing creativity and community through its program activities. BreckCreate…
https://blog.breckenridgegrandvacations.com/wp-content/uploads/2022/02/680x400breckcreate2.jpg
400
680
Becca Clark
https://blog.breckenridgegrandvacations.com/wp-content/uploads/2022/05/BGV_Logo_Horz_White-3.png
Becca Clark
2022-02-25 12:03:49
2022-02-25 12:04:28
BreckCreate
Welcome to Breckenridge- our favorite winter wonderland! In this special place there is always something unique to find. From alpine plants and animals to people finding ways to enjoy the winter weather and mountains around us. Try out…
https://blog.breckenridgegrandvacations.com/wp-content/uploads/2022/02/680x400sunrise.jpg
400
680
Becca Clark
https://blog.breckenridgegrandvacations.com/wp-content/uploads/2022/05/BGV_Logo_Horz_White-3.png
Becca Clark
2022-02-10 11:56:29
2022-02-10 15:32:22
Winter Scavenger Hunt
If you are looking for a unique and empowering activity to escape the cold- MTN AXE is the place for you! Channel your inner lumberjack and blow off some steam with your entire group. Make axe-throwing part of your next Breckenridge vacation…
https://blog.breckenridgegrandvacations.com/wp-content/uploads/2022/02/680x400mtnaxe.jpg
400
680
Becca Clark
https://blog.breckenridgegrandvacations.com/wp-content/uploads/2022/05/BGV_Logo_Horz_White-3.png
Becca Clark
2022-02-09 11:22:40
2022-02-09 11:22:40
MTN AXE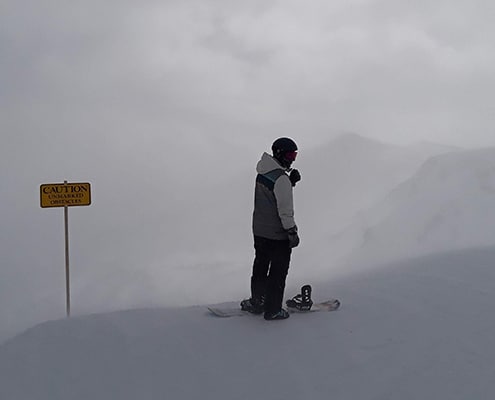 We are getting into the heart of the 60th ski season, and all five peaks are now open! Breckenridge Ski Resort has something for everybody- from novice to expert, groomer cruisers to powder hounds. Breckenridge Ski Resort is massive. With 35…
https://blog.breckenridgegrandvacations.com/wp-content/uploads/2022/01/peak2peak.jpg
400
680
Becca Clark
https://blog.breckenridgegrandvacations.com/wp-content/uploads/2022/05/BGV_Logo_Horz_White-3.png
Becca Clark
2022-01-18 09:19:39
2022-01-18 09:25:49
Peak to Peak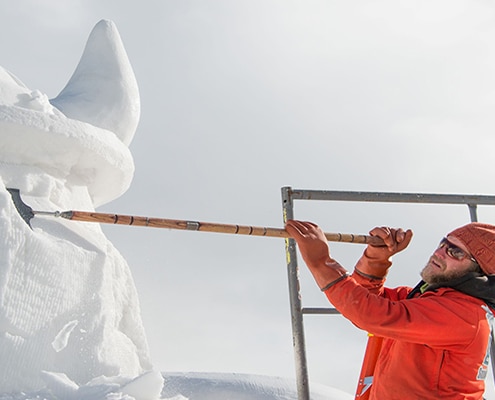 Elaine Collins
Back from its hiatus, the International Snow Sculpture Championships are returning to Breckenridge! Twelve teams from six different countries will be creating beautiful works of wintery art over the course of five days- created entirely from…
https://blog.breckenridgegrandvacations.com/wp-content/uploads/2021/12/680x400snowsculptures.jpg
400
680
Becca Clark
https://blog.breckenridgegrandvacations.com/wp-content/uploads/2022/05/BGV_Logo_Horz_White-3.png
Becca Clark
2021-12-28 12:28:54
2022-01-18 10:52:44
International Snow Sculpture Championships