The View from the Bottom is Mike Millisor and Mike Dudick's monthly letter to all of the stakeholders of the Breckenridge Grand Vacations family of resorts.
Summer is winding down for a lot of us and the crisp cool air of autumn is imminent. Fall is one of the most beautiful seasons here in Breckenridge! We hope your travel plans are bringing you to see the leaves as they have already begun to change. This is also a great time of year to reflect on all the amazing little twists of fate that brought each of us together and connected us to Breckenridge. We are forever grateful to call this place our home and are humbled by the amazing people we have met and continue to meet through our family of resorts.
Just last week, a big honor was bestowed upon Breckenridge Grand Vacations. At ColoradoBiz Magazine's Top Company awards gala, BGV was named the Top Company in the Travel and Hospitality Sector in 2018!  And you know what? We owe it all to our amazing employees who are so committed to creating Grand Vacations each day to every owner and guest — and to each other. We couldn't be more trusting in our employees to continue providing each and every member of the BGV family the Grandest of experiences — all of the time. And we know this because we continue to hear from you, our owners, with countless stories where staff has celebrated your anniversaries, birthdays and other monumental moments, making your stay feel extra special.
So, trust in our team, just as we do, that you and your family will receive the best service around in the travel industry in the entire state of Colorado. Now that says something, doesn't it?  We hope you will celebrate with us when we say, "Way to go, BGV!"
Mike and Mike
GrandVacations@breckenridgegrandvacations.com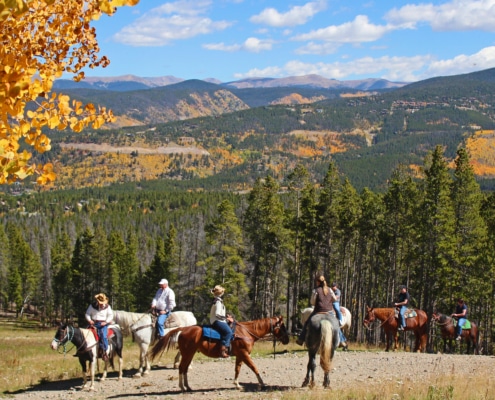 Fall in the high country is here, which means the aspens are changing and entire mountainsides are covered with vibrant yellow-orange foliage! You may have witnessed the aspens change by taking a hike, bike ride, or scenic drive, but have you…
https://blog.breckenridgegrandvacations.com/wp-content/uploads/2022/09/680x400_horseback-scaled.jpg
1506
2560
Becca Clark
https://blog.breckenridgegrandvacations.com/wp-content/uploads/2022/08/bgv_logo.png
Becca Clark
2022-09-19 12:41:38
2022-09-19 12:44:17
Fall Foliage Focus: Horseback Riding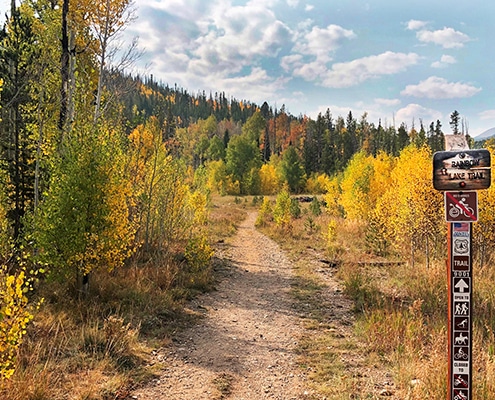 Summit County is a wonderful place to spend some time during the fall. It is hard to beat the beauty of shades of yellow and orange taking over a hillside. While there are ample locations to go leaf-peeping we have a few favorites that are good…
https://blog.breckenridgegrandvacations.com/wp-content/uploads/2021/09/RL-680x400-1.jpg
400
680
Breckenridge Grand Vacations
https://blog.breckenridgegrandvacations.com/wp-content/uploads/2022/08/bgv_logo.png
Breckenridge Grand Vacations
2022-09-06 09:00:08
2022-09-21 13:41:22
Fall Foliage Focus: Hikes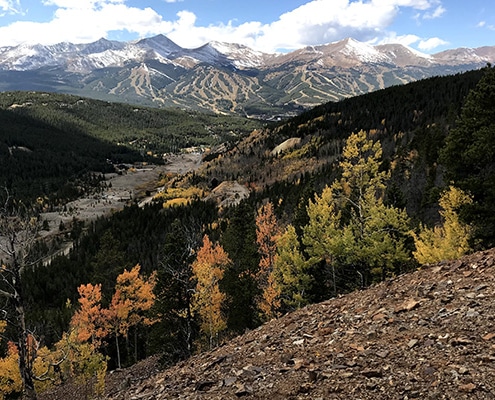 Fall in the mountains is a beautiful time, but the weather can be something of a mystery. It could rain, snow, be a clear sunny day or do all three. With all these varying conditions it leaves one wondering what to pack. Here is our list of…
https://blog.breckenridgegrandvacations.com/wp-content/uploads/2016/09/mountain-fall.jpg
400
680
Breckenridge Grand Vacations
https://blog.breckenridgegrandvacations.com/wp-content/uploads/2022/08/bgv_logo.png
Breckenridge Grand Vacations
2022-09-03 10:20:34
2022-09-15 09:31:59
Top 7 Items to Pack this Fall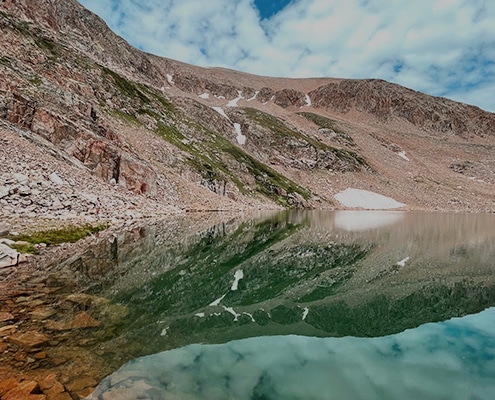 Looking to hike to an alpine lake but want to avoid the crowds of other popular trails? Lake Emma might just be the hike for you! While other lake hikes might be an all-day adventure, Lake Emma will only take a couple of hours while still offering…
https://blog.breckenridgegrandvacations.com/wp-content/uploads/2022/08/680x400lakeemma1.jpg
400
680
Becca Clark
https://blog.breckenridgegrandvacations.com/wp-content/uploads/2022/08/bgv_logo.png
Becca Clark
2022-08-11 16:40:36
2022-08-11 16:41:49
Trail Highlight: Lake Emma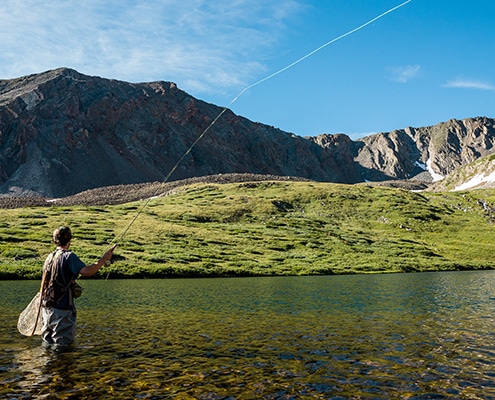 Nothing says summer in Colorado like fly fishing! With our many rivers, lakes, and waterways brimming with trout, Breckenridge is the perfect place to get your feet wet. Whether you are an expert, beginner, or just looking for a new adventure,…
https://blog.breckenridgegrandvacations.com/wp-content/uploads/2017/05/20190806_BTO_FlyFish_0097-1-copy.jpg
400
680
Breckenridge Grand Vacations
https://blog.breckenridgegrandvacations.com/wp-content/uploads/2022/08/bgv_logo.png
Breckenridge Grand Vacations
2022-08-02 16:02:42
2022-08-03 13:33:14
Fly Fishing Summit County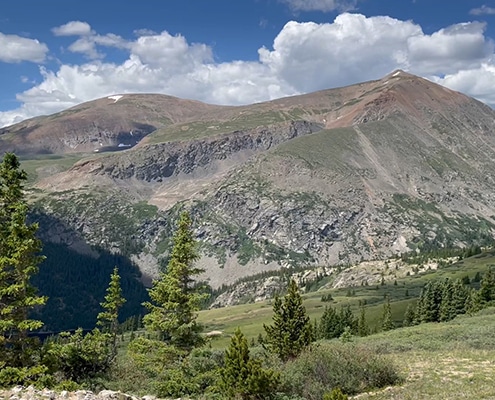 Hoosier Pass Loop is a short trail that is moderately difficult. Located at the summit of Hoosier Pass, between Breckenridge and Alma, Hoosier Pass Loop is a great way to experience the above-treeline environment. Hikers can view pine forests,…
https://blog.breckenridgegrandvacations.com/wp-content/uploads/2022/07/IMG_1314-copy.jpg
400
680
Becca Clark
https://blog.breckenridgegrandvacations.com/wp-content/uploads/2022/08/bgv_logo.png
Becca Clark
2022-07-21 15:23:07
2022-07-21 15:39:33
Trail Highlight: Hoosier Pass Loop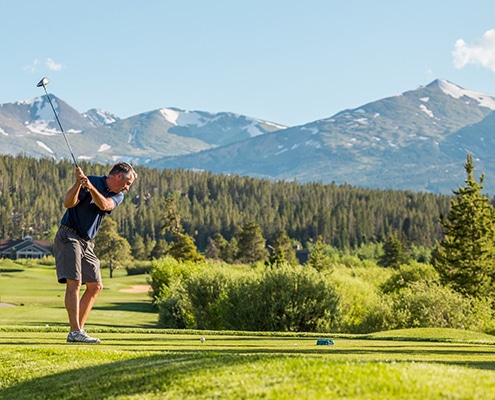 Looking to take your golf game to new heights? How about 9,000+ feet?! Breckenridge Golf Club features three nine-hole Jack Nicklaus Signature Courses- a world-premier golfing experience for everyone from novice to expert. The course is…
https://blog.breckenridgegrandvacations.com/wp-content/uploads/2022/07/680x400golf.jpg
400
680
Becca Clark
https://blog.breckenridgegrandvacations.com/wp-content/uploads/2022/08/bgv_logo.png
Becca Clark
2022-07-20 15:59:22
2022-07-25 10:56:16
Breckenridge Golf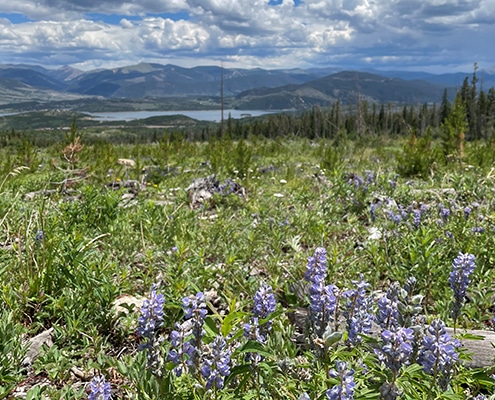 Lily Pad Lake is an easy trail suitable for the whole family! Located in the Wildernest area, Lily Pad Lake Trail offers a little bit of everything- views of Lake Dillon and mountain peaks, serenity and calm of the forest, wildflowers, and two…
https://blog.breckenridgegrandvacations.com/wp-content/uploads/2022/07/IMG_5183-1-copy.jpg
400
680
Becca Clark
https://blog.breckenridgegrandvacations.com/wp-content/uploads/2022/08/bgv_logo.png
Becca Clark
2022-07-15 09:51:35
2022-07-15 10:39:27
Trail Highlight: Lily Pad Lake