The View from the Bottom is Mike Millisor and Mike Dudick's monthly letter to all of the stakeholders of the Breckenridge Grand Vacations family of resorts.
Wow! What a great start to the winter season! An abundance of early snow made for a wonderful Thanksgiving week, especially for those owners who got to share a delicious meal with family and friends here in Breckenridge. Ullr, the fabled Norse God of Snow, has definitely been watching over the town, blessing us with more than 100 inches of fluffy powder so far. The Breckenridge Ski Resort already has a 35" base, and almost half the lifts and trails are open. Of course, if you prefer other activities here in the winter, the Breckenridge Nordic Center is now open, as is the Frisco Nordic Center and tubing hill at the Adventure Park. And this is just the beginning of December!
All this good news has gotten us geared up for yet another fantastic holiday season here in town. The "Lighting of Breckenridge" this weekend, along with the "Race of the Santas," will put the locals and visitors in a festive mood. Like you, we love the opportunity to get together with family and friends, as well as our employees, for some good cheer and to celebrate all that we have enjoyed together during the past year. This also gets us thinking about all the great things yet to come!
Some news we are really excited to share with you is the coming of the Stinky Boot Saloon to Grand Timber Lodge. Formerly the Lodgepole Bar & Grill, the new eatery, nicknamed "The Boot," will open later this month. The Boot is being created by the incredible team that runs the much-loved Robbie's Tavern at the Grand Colorado on Peak 8 and the lively Canteen on N. Main Street in Breck. Along with a great menu, "The Boot" will feature an après ski theme that pays homage to the early days of skiing. So, next time you're in town, we hope to bump into you there at lunch, Happy Hour or dinner. We believe all owners will truly enjoy this new amenity at GTL, not to mention the ten-percent discount!
Meanwhile, we wish each of you a happy and merry holiday season filled with lots of joy and the love of your family and friends.
With gratitude to you for being a part of the BGV family,
Mike and Mike
GrandVacations@breckenridgegrandvacations.com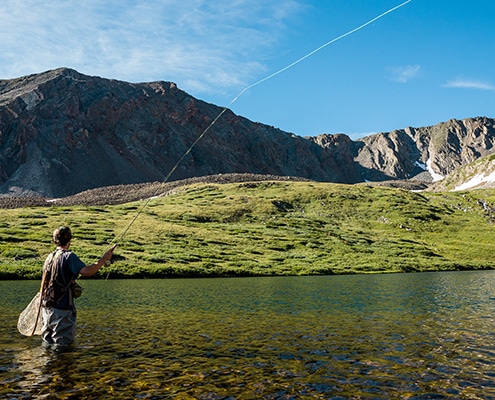 Nothing says summer in Colorado like fly fishing! With our many rivers, lakes, and waterways brimming with trout, Breckenridge is the perfect place to get your feet wet. Whether you are an expert, beginner, or just looking for a new adventure,…
https://blog.breckenridgegrandvacations.com/wp-content/uploads/2017/05/20190806_BTO_FlyFish_0097-1-copy.jpg
400
680
Breckenridge Grand Vacations
https://blog.breckenridgegrandvacations.com/wp-content/uploads/2022/05/BGV_Logo_Horz_White-3.png
Breckenridge Grand Vacations
2022-08-02 16:02:42
2022-08-03 13:33:14
Fly Fishing Summit County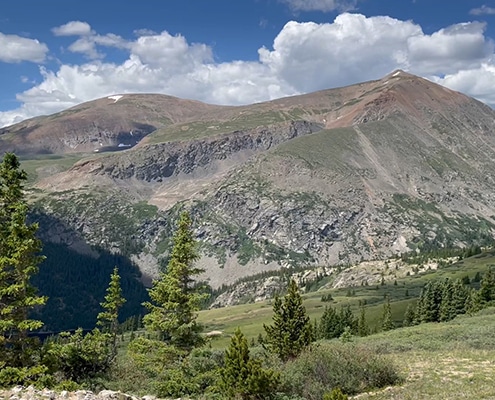 Hoosier Pass Loop is a short trail that is moderately difficult. Located at the summit of Hoosier Pass, between Breckenridge and Alma, Hoosier Pass Loop is a great way to experience the above-treeline environment. Hikers can view pine forests,…
https://blog.breckenridgegrandvacations.com/wp-content/uploads/2022/07/IMG_1314-copy.jpg
400
680
Becca Clark
https://blog.breckenridgegrandvacations.com/wp-content/uploads/2022/05/BGV_Logo_Horz_White-3.png
Becca Clark
2022-07-21 15:23:07
2022-07-21 15:39:33
Trail Highlight: Hoosier Pass Loop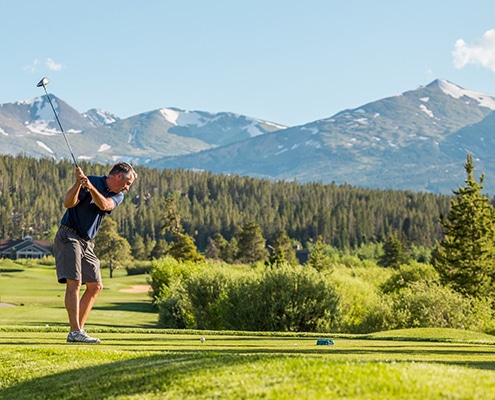 Looking to take your golf game to new heights? How about 9,000+ feet?! Breckenridge Golf Club features three nine-hole Jack Nicklaus Signature Courses- a world-premier golfing experience for everyone from novice to expert. The course is…
https://blog.breckenridgegrandvacations.com/wp-content/uploads/2022/07/680x400golf.jpg
400
680
Becca Clark
https://blog.breckenridgegrandvacations.com/wp-content/uploads/2022/05/BGV_Logo_Horz_White-3.png
Becca Clark
2022-07-20 15:59:22
2022-07-25 10:56:16
Breckenridge Golf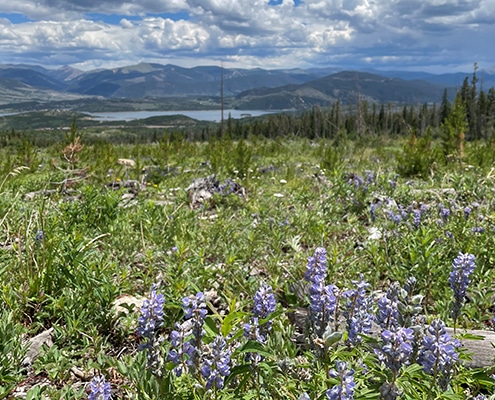 Lily Pad Lake is an easy trail suitable for the whole family! Located in the Wildernest area, Lily Pad Lake Trail offers a little bit of everything- views of Lake Dillon and mountain peaks, serenity and calm of the forest, wildflowers, and two…
https://blog.breckenridgegrandvacations.com/wp-content/uploads/2022/07/IMG_5183-1-copy.jpg
400
680
Becca Clark
https://blog.breckenridgegrandvacations.com/wp-content/uploads/2022/05/BGV_Logo_Horz_White-3.png
Becca Clark
2022-07-15 09:51:35
2022-07-15 10:39:27
Trail Highlight: Lily Pad Lake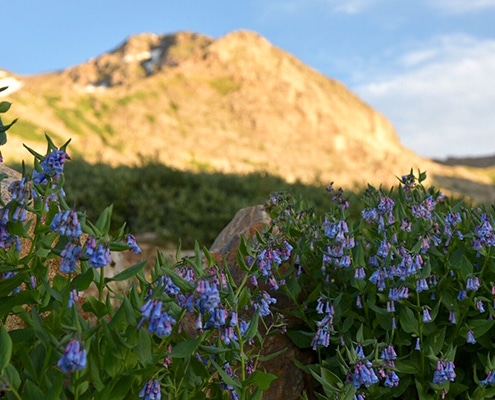 Summer showers bring wildflowers! Thanks to cooler temperatures and plenty of rain, our Rocky Mountain wildflowers have been showing off. Colorado is one of the best places to view wildflowers and there are hundreds of varieties to look for!…
https://blog.breckenridgegrandvacations.com/wp-content/uploads/2022/07/680x400blooms.jpg
400
680
Becca Clark
https://blog.breckenridgegrandvacations.com/wp-content/uploads/2022/05/BGV_Logo_Horz_White-3.png
Becca Clark
2022-07-11 09:26:02
2022-07-11 09:29:19
Breckenridge Blooms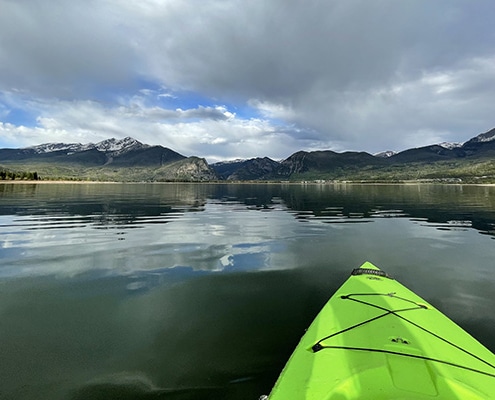 The pristine vistas, clear and calm alpine water, and mountain surroundings make Summit County the perfect place to spend a day on the water learning to kayak or stand-up paddleboard. Take your kayaks or paddleboards out to experience endless…
https://blog.breckenridgegrandvacations.com/wp-content/uploads/2022/06/680x400kayak.jpg
400
680
Becca Clark
https://blog.breckenridgegrandvacations.com/wp-content/uploads/2022/05/BGV_Logo_Horz_White-3.png
Becca Clark
2022-06-24 09:53:07
2022-06-30 14:27:33
Paddle Guide: Kayak and SUP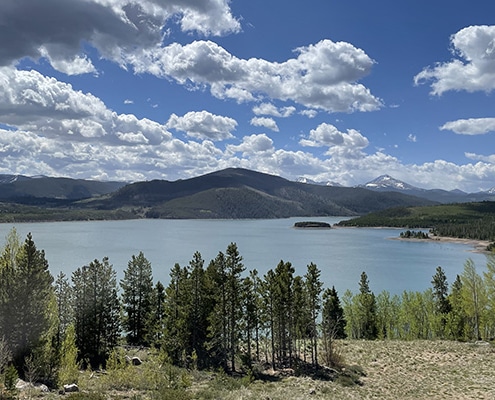 Old Dillon Reservoir is a popular, easy trail that the whole family can do- and it won't take the whole day. The hike will lead through aspens and pines to the Old Dillon Reservoir, built in the 1930s to supply water to the original town of…
https://blog.breckenridgegrandvacations.com/wp-content/uploads/2022/06/680x400OldDillonRes.jpg
400
680
Becca Clark
https://blog.breckenridgegrandvacations.com/wp-content/uploads/2022/05/BGV_Logo_Horz_White-3.png
Becca Clark
2022-06-08 11:46:29
2022-06-08 11:49:08
Trail Highlight: Old Dillon Reservoir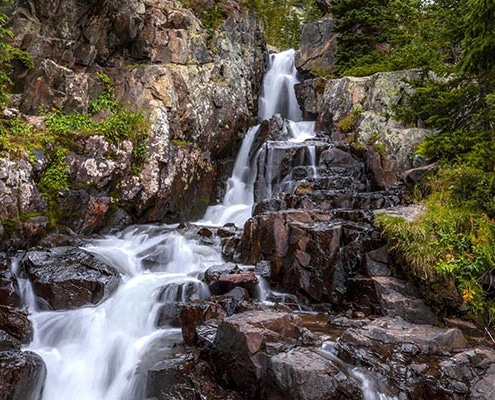 Snow is melting, rivers are roaring, and the waterfalls are flowing! Watching the cascading water roar over rocks while you sit back, relax and enjoy the view…what could be better? We've compiled the BEST waterfall hikes in Summit County,…
https://blog.breckenridgegrandvacations.com/wp-content/uploads/2020/05/Waterfall.jpg
400
680
Nicole DeCesare
https://blog.breckenridgegrandvacations.com/wp-content/uploads/2022/05/BGV_Logo_Horz_White-3.png
Nicole DeCesare
2022-06-06 13:12:03
2022-06-06 15:49:58
Waterfall Hikes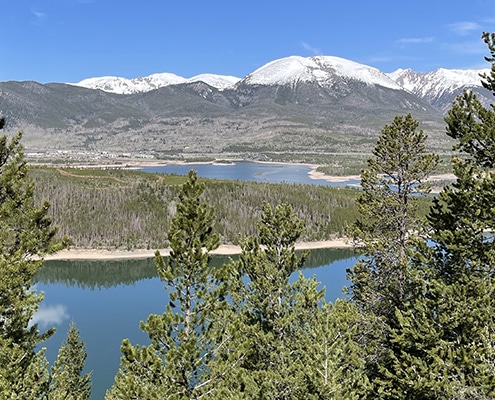 Sapphire Point Overlook is one of the most popular hikes in the county- and for good reason! The hike is easy enough for the whole family and offers stunning views of the Tenmile Range and Lake Dillon. If you are looking for a hike to do with…
https://blog.breckenridgegrandvacations.com/wp-content/uploads/2022/05/sapphirepoint.jpg
400
680
Becca Clark
https://blog.breckenridgegrandvacations.com/wp-content/uploads/2022/05/BGV_Logo_Horz_White-3.png
Becca Clark
2022-05-27 13:09:30
2022-06-06 14:30:39
Trail Highlight: Sapphire Point Overlook