Happy Summer, Everyone!!
We hope you and your family are doing well and enjoying the opportunity to spend more time outside in one of our favorite seasons. Ironically enough, summer in Breckenridge kicked off with yet another snowstorm on June 21st, but we're pretty sure that's the last we'll see of the fluffy white stuff until later this fall.
As many of you know, Breckenridge is a fabulous place to visit this time of year. With a few extra hours of sunshine, daytime temps in the 70s and that beautiful blue bird sky, any outdoor activity becomes even more fun with our incredible weather and gorgeous mountain scenery. Whether you enjoy cycling, golf, water sports, hiking, creative endeavors, strolling around town or sitting outside at a café, there is something for everyone to do here.
With the popularity of Breckenridge, we know it can be challenging to find lodging outside of your owner week during high-demand times. Did you know that BGV operates a quaint, cozy hotel in Breckenridge called the Breck Inn, and that BGV owners receive discounted rates at this hotel when there is availability? It's true! Regardless of the season, here are the BGV owner rates at the Breck Inn (subject to availability):
Sunday – Thursday: $72.00 per night
The Breck Inn has 29 queen rooms – each can sleep up to four people. The hotel's amenities include a complimentary continental breakfast with cereal, bagels, toast, yogurt, etc. – and, even gluten-free muffins. As a special treat, Daylight Donuts are freshly delivered each morning. Yum! There's a wine and cheese reception for hotel guests in the lobby every Friday from 5:00 – 7:00 p.m., and for added convenience, the Breck Inn's private SUV service will take hotel guests to popular locations in town. Plus, there is an outdoor hot tub onsite!
Trip Advisor lists the Breck Inn as one of the top specialty lodging locations in Breckenridge. So, if you're looking for a little getaway to the mountains, we hope you'll consider checking for availability at the Breck Inn if your vacation ownership resort is fully committed for the dates you prefer to stay. While there is no guarantee of availability at the Breck Inn, it's always great to have another option!
The Breck Inn's phone number is 970-547-9876 and Front Desk hours are:
7:00 a.m. to 10:00 p.m. Sunday through Thursday
7:00 a.m. to midnight on Friday and Saturday
We hope this gives you yet another reason to come here and enjoy all the great things there are to do during the beautiful summer in Breckenridge. And, if you're here on a Monday, please stop by and join us for Owner and Guest Appreciation Happy Hour from 4:00 – 6:00 p.m. at the Grand Colorado on Peak 8 Lobby Bar. We'd love to see you!
In the meantime, we send our very best to all of you.
Mike and Mike
Last month, we sent our annual Employee Barometer survey to all full- and part-time BGV employees. Asking every employee to thoughtfully respond to more than a dozen questions involves a significant commitment of time and resources on both sides.…
https://blog.breckenridgegrandvacations.com/wp-content/uploads/2010/12/Execs.jpg
165
340
Breckenridge Grand Vacations
https://blog.breckenridgegrandvacations.com/wp-content/uploads/2016/07/BGV_horizontal_4c-300x102.jpg
Breckenridge Grand Vacations
2019-10-07 15:14:05
2019-10-09 11:14:12
View from the Bottom
Looking for a thrilling, challenging, and exhilarating family activity? Make your way over to one of Breckenridge's escape rooms for a heart-pounding race against the clock. Teamwork, problem solving, and quick thinking will be the only tools…
https://blog.breckenridgegrandvacations.com/wp-content/uploads/2010/03/Escape_Room_FI.jpg
165
340
Breckenridge Grand Vacations
https://blog.breckenridgegrandvacations.com/wp-content/uploads/2016/07/BGV_horizontal_4c-300x102.jpg
Breckenridge Grand Vacations
2019-10-07 11:40:45
2019-10-09 11:19:32
Breck Escape Rooms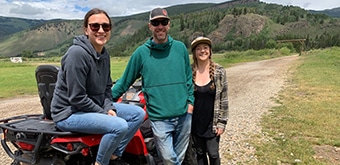 For the adrenaline-seeker in the family, Nova offers both guided and unguided ATV tours. We recommend doing a guided ATV tour, especially if it's your first time. The knowledgeable and fun guides know the best trails and can bring you to all…
https://blog.breckenridgegrandvacations.com/wp-content/uploads/2019/08/Nova-Guides-FI.jpg
165
340
Breckenridge Grand Vacations
https://blog.breckenridgegrandvacations.com/wp-content/uploads/2016/07/BGV_horizontal_4c-300x102.jpg
Breckenridge Grand Vacations
2019-08-08 11:26:53
2019-08-09 12:02:40
Our Day With Nova Guides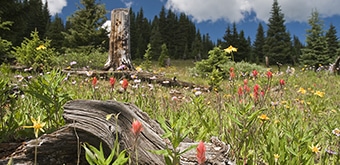 Summertime is one of the most beautiful times to spend your days in the high country. But the weather can be somewhat of a mystery. Afternoon rain showers are very common, evening temperatures dip lower than you may be used to, and those bluebird…
https://blog.breckenridgegrandvacations.com/wp-content/uploads/2019/08/Summer-FI.jpg
165
340
Breckenridge Grand Vacations
https://blog.breckenridgegrandvacations.com/wp-content/uploads/2016/07/BGV_horizontal_4c-300x102.jpg
Breckenridge Grand Vacations
2019-08-08 11:01:08
2019-08-09 09:31:40
Summer Packing List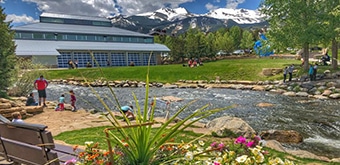 Staying for a week in Breckenridge creates the ultimate experience of relaxing, rejuvenating and having the time of your life. All the Breckenridge Grand Vacation resorts provide necessities such as coffee, tea, toilet paper, shampoo, lotion…
https://blog.breckenridgegrandvacations.com/wp-content/uploads/2019/07/summer-FI.jpg
165
340
Breckenridge Grand Vacations
https://blog.breckenridgegrandvacations.com/wp-content/uploads/2016/07/BGV_horizontal_4c-300x102.jpg
Breckenridge Grand Vacations
2019-07-09 15:03:22
2019-07-10 15:26:31
10 Extra Items to Pack for a Week Vacation
Interval International Lingo Comprehending and understanding all facets of Interval International's services can be intimidating. Understanding the basic fundamentals and terms associated with your Interval International membership can…
https://blog.breckenridgegrandvacations.com/wp-content/uploads/2015/11/II_FI2.jpg
167
342
Breckenridge Grand Vacations
https://blog.breckenridgegrandvacations.com/wp-content/uploads/2016/07/BGV_horizontal_4c-300x102.jpg
Breckenridge Grand Vacations
2019-07-07 10:10:02
2019-07-10 15:58:19
Interval International Lingo
https://blog.breckenridgegrandvacations.com/wp-content/uploads/2019/06/FI.jpg
165
340
Breckenridge Grand Vacations
https://blog.breckenridgegrandvacations.com/wp-content/uploads/2016/07/BGV_horizontal_4c-300x102.jpg
Breckenridge Grand Vacations
2019-06-06 12:45:35
2019-06-06 12:46:13
View from the Bottom
Have a question about a reservation, your ownership or Interval International? Our Owner Support and Interval International teams are available to help, and they are now available via Live Chat! This great resource can save you time and help…
https://blog.breckenridgegrandvacations.com/wp-content/uploads/2019/06/Live-Chat-FI.jpg
165
340
Breckenridge Grand Vacations
https://blog.breckenridgegrandvacations.com/wp-content/uploads/2016/07/BGV_horizontal_4c-300x102.jpg
Breckenridge Grand Vacations
2019-06-06 11:51:25
2019-06-06 12:24:05
Live Chat
Looking to spend a little time on the water while on vacation? Plan an adventure out on the lake during your next visit to Breckenridge. From stand up paddleboard (SUP) rentals to boat rentals, there are a variety of activities that should…
https://blog.breckenridgegrandvacations.com/wp-content/uploads/2018/05/Marin.Kayak_.jpg
165
340
Breckenridge Grand Vacations
https://blog.breckenridgegrandvacations.com/wp-content/uploads/2016/07/BGV_horizontal_4c-300x102.jpg
Breckenridge Grand Vacations
2019-06-06 11:42:16
2019-06-06 12:47:13
A Day on the Marina