GC8 Building 3 Update 
Exciting news for everyone in the BGV Family!
We are extremely pleased to announce that Building 3 of Grand Colorado on Peak 8 recently received its initial Certificate of Occupancy. Although we still have some work to do, this means that local governmental authorities have certified that the building complies with all applicable codes and other requirements. This puts us a giant step closer to hosting the first GC8 owner stays in Building 3. This ski season, the first phase of Building 3 will open with a new aquatics center, a public ice rink, a public café, and a full complement of skier services available.
Along with Rob Millisor, we began this journey about seven years ago. Our original vision was to build a modern mountain lodge in the Rocky Mountains. We also wanted to raise the bar in terms of slopeside architecture and interior design. Rob, in particular, had one other goal in mind. He knew that by fully realizing the enormous potential of GC8, we could continue sharing our success by supporting our local community. Not to be immodest, but we think we have succeeded on all counts.
We want to thank the large group of extremely talented and dedicated individuals who made our vision a reality. I assure you that neither of us hoisted a hammer or tightened a bolt! We watched with amazement and appreciation as the design, development, and construction teams turned a hole in the ground into the masterpiece that the Grand Colorado on Peak 8 has become. In truth, every BGV department and employee contributed to this achievement and we thank them all. Their hard work reflects the can-do attitude and spirit of excellence that defines BGV.
Although GC8 is our latest project, we are immensely proud of the entire family of BGV resorts. Our construction team continues to assist with remodeling projects at every BGV resort, in addition to building new resorts. Every day, at every property, our hard-working employees put smiles on the faces of our owners and guests by ensuring they experience Grand vacations. No matter which BGV resort(s) you call home, we hope you will join us in celebrating the upcoming opening of Building 3 of Grand Colorado on Peak 8.
Mike and Mike
GrandVacations@breckenridgegrandvacations.com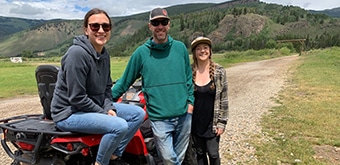 For the adrenaline-seeker in the family, Nova offers both guided and unguided ATV tours. We recommend doing a guided ATV tour, especially if it's your first time. The knowledgeable and fun guides know the best trails and can bring you to all…
https://blog.breckenridgegrandvacations.com/wp-content/uploads/2019/08/Nova-Guides-FI.jpg
165
340
Breckenridge Grand Vacations
https://blog.breckenridgegrandvacations.com/wp-content/uploads/2016/07/BGV_horizontal_4c-300x102.jpg
Breckenridge Grand Vacations
2019-08-08 11:26:53
2019-08-09 12:02:40
Our Day With Nova Guides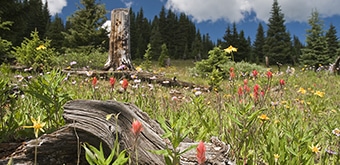 Summertime is one of the most beautiful times to spend your days in the high country. But the weather can be somewhat of a mystery. Afternoon rain showers are very common, evening temperatures dip lower than you may be used to, and those bluebird…
https://blog.breckenridgegrandvacations.com/wp-content/uploads/2019/08/Summer-FI.jpg
165
340
Breckenridge Grand Vacations
https://blog.breckenridgegrandvacations.com/wp-content/uploads/2016/07/BGV_horizontal_4c-300x102.jpg
Breckenridge Grand Vacations
2019-08-08 11:01:08
2019-08-09 09:31:40
Summer Packing List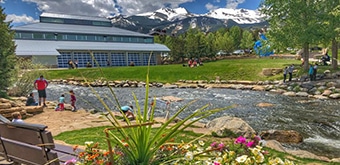 Staying for a week in Breckenridge creates the ultimate experience of relaxing, rejuvenating and having the time of your life. All the Breckenridge Grand Vacation resorts provide necessities such as coffee, tea, toilet paper, shampoo, lotion…
https://blog.breckenridgegrandvacations.com/wp-content/uploads/2019/07/summer-FI.jpg
165
340
Breckenridge Grand Vacations
https://blog.breckenridgegrandvacations.com/wp-content/uploads/2016/07/BGV_horizontal_4c-300x102.jpg
Breckenridge Grand Vacations
2019-07-09 15:03:22
2019-07-10 15:26:31
10 Extra Items to Pack for a Week Vacation
Interval International Lingo Comprehending and understanding all facets of Interval International's services can be intimidating. Understanding the basic fundamentals and terms associated with your Interval International membership can…
https://blog.breckenridgegrandvacations.com/wp-content/uploads/2015/11/II_FI2.jpg
167
342
Breckenridge Grand Vacations
https://blog.breckenridgegrandvacations.com/wp-content/uploads/2016/07/BGV_horizontal_4c-300x102.jpg
Breckenridge Grand Vacations
2019-07-07 10:10:02
2019-07-10 15:58:19
Interval International Lingo
https://blog.breckenridgegrandvacations.com/wp-content/uploads/2019/06/FI.jpg
165
340
Breckenridge Grand Vacations
https://blog.breckenridgegrandvacations.com/wp-content/uploads/2016/07/BGV_horizontal_4c-300x102.jpg
Breckenridge Grand Vacations
2019-06-06 12:45:35
2019-06-06 12:46:13
View from the Bottom
Have a question about a reservation, your ownership or Interval International? Our Owner Support and Interval International teams are available to help, and they are now available via Live Chat! This great resource can save you time and help…
https://blog.breckenridgegrandvacations.com/wp-content/uploads/2019/06/Live-Chat-FI.jpg
165
340
Breckenridge Grand Vacations
https://blog.breckenridgegrandvacations.com/wp-content/uploads/2016/07/BGV_horizontal_4c-300x102.jpg
Breckenridge Grand Vacations
2019-06-06 11:51:25
2019-06-06 12:24:05
Live Chat
Looking to spend a little time on the water while on vacation? Plan an adventure out on the lake during your next visit to Breckenridge. From stand up paddleboard (SUP) rentals to boat rentals, there are a variety of activities that should…
https://blog.breckenridgegrandvacations.com/wp-content/uploads/2018/05/Marin.Kayak_.jpg
165
340
Breckenridge Grand Vacations
https://blog.breckenridgegrandvacations.com/wp-content/uploads/2016/07/BGV_horizontal_4c-300x102.jpg
Breckenridge Grand Vacations
2019-06-06 11:42:16
2019-06-06 12:47:13
A Day on the Marina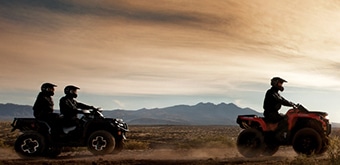 https://blog.breckenridgegrandvacations.com/wp-content/uploads/2018/08/Nova-Guides.jpg
165
340
Breckenridge Grand Vacations
https://blog.breckenridgegrandvacations.com/wp-content/uploads/2016/07/BGV_horizontal_4c-300x102.jpg
Breckenridge Grand Vacations
2019-06-06 11:40:50
2019-06-06 11:44:50
ATV, RZR AND JEEP TOURS
https://blog.breckenridgegrandvacations.com/wp-content/uploads/2019/05/Spring.jpg
165
340
Breckenridge Grand Vacations
https://blog.breckenridgegrandvacations.com/wp-content/uploads/2016/07/BGV_horizontal_4c-300x102.jpg
Breckenridge Grand Vacations
2019-05-08 11:09:07
2019-05-08 14:57:24
Spring Skiing Essentials