We Are Listening
Last month, we sent our annual Employee Barometer survey to all full- and part-time BGV employees. Asking every employee to thoughtfully respond to more than a dozen questions involves a significant commitment of time and resources on both sides. We are very intentional about the questions we ask. But we spend even more time poring over the answers. Based on the Employee Barometer and many other sources of feedback, we make specific decisions that directly affect the BGV employee experience. We try to do more of what makes our employees happy and less of what makes them not-so-happy.
We do the same thing for our owners, of course. You get post-stay surveys, reservation experience surveys, and an annual Owner Barometer survey. It's a lot. In the age of instant electronic communication, survey fatigue is a real thing. When yet another survey arrives in our email inbox, we might wonder, "Is anyone really listening?
Here's our answer to that question. Yes, we are! Intently. There's only one reason we ask. We really want to know.
We crunch the numbers, scrutinize the data, and obsess over every written comment. Sure, we love hearing about what we are doing well, but we need to hear about our opportunities to improve. Just like with our employees, we want to give you more of what you like and less of what you don't. That's what it means to be in the Smile business.
So whether you're sharing with us via the Owner Barometer, other surveys, or—best of all!—a face-to-face conversation at one of our Owner Happy Hours, please know that we are listening. We make decisions, big and small, based on what you tell us. With every bit of feedback, you are helping us improve your ownership experience.
Mike and Mike
GrandVacations@breckenridgegrandvacations.com
Who's excited for the warm weather, sunshine and endless outdoor activities that make Breckenridge the place to be in the summer? I know we are; from hiking trails to mountain biking, rafting and golfing, we are here to make sure you enjoy…
https://blog.breckenridgegrandvacations.com/wp-content/uploads/2020/06/5021874-1030x687-1.jpg
400
680
Sammy Tarnowski
http://blog.breckenridgegrandvacations.com/wp-content/uploads/2016/07/BGV_horizontal_4c-300x102.jpg
Sammy Tarnowski
2020-06-18 12:16:26
2020-07-01 11:37:07
Top 7 Summer Activities in Breckenridge
Summer is on its way and the rivers are flowing in our majestic high country! Sign up for a wet and wild fun time with Performance Tours Rafting! Whether you would like a relaxing, scenic float or a heart pumping Class V rapid, Performance Tours…
https://blog.breckenridgegrandvacations.com/wp-content/uploads/2020/06/Whitewater-Rafting-.jpg
165
340
Sammy Tarnowski
http://blog.breckenridgegrandvacations.com/wp-content/uploads/2016/07/BGV_horizontal_4c-300x102.jpg
Sammy Tarnowski
2020-06-18 12:15:40
2020-06-18 12:15:49
Performance Rafting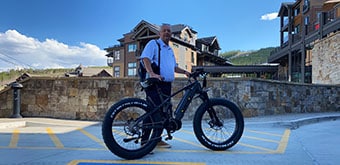 We have been eagerly awaiting the opportunity to say these three words and are grateful beyond measure to have greeted our first guests on June 1. Breckenridge Grand Vacations (BGV) as a whole, has shown great resilience during this time and…
https://blog.breckenridgegrandvacations.com/wp-content/uploads/2020/06/ebikemike774.jpg
165
340
Sammy Tarnowski
http://blog.breckenridgegrandvacations.com/wp-content/uploads/2016/07/BGV_horizontal_4c-300x102.jpg
Sammy Tarnowski
2020-06-18 12:14:57
2020-06-18 15:19:15
View from the Bottom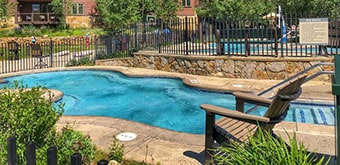 We are excited to finally have our owners and guests back on property! After two and a half months with no guests we were feeling a bit like The Shining, albeit with better weather. As we continue the process of reopening and creating Grand…
https://blog.breckenridgegrandvacations.com/wp-content/uploads/2020/06/GTL.jpg
165
340
Sammy Tarnowski
http://blog.breckenridgegrandvacations.com/wp-content/uploads/2016/07/BGV_horizontal_4c-300x102.jpg
Sammy Tarnowski
2020-06-18 12:08:56
2020-06-18 14:54:52
Grand Timber Lodge Property Information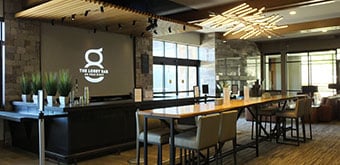 We are so happy to be welcoming our owners and guests back to property! I hope when you are on property next you will note some changes and improvements we did while we were shut down, taking advantage of the unplanned hiatus. Many walls were…
https://blog.breckenridgegrandvacations.com/wp-content/uploads/2020/06/GC8.jpg
165
340
Sammy Tarnowski
http://blog.breckenridgegrandvacations.com/wp-content/uploads/2016/07/BGV_horizontal_4c-300x102.jpg
Sammy Tarnowski
2020-06-18 12:07:51
2020-06-18 14:48:04
Grand Colorado on Peak 8 Property Information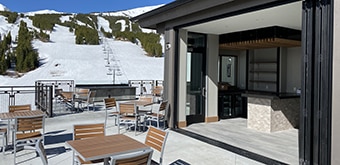 Greetings from Breckenridge! The Grand Colorado on Peak 8 is very quiet without our many wonderful owners and guests to fill common areas and amenities. We are counting down the days to our opening so we can welcome everyone back. Things have…
https://blog.breckenridgegrandvacations.com/wp-content/uploads/2020/05/GC8-FI.jpg
165
340
Breckenridge Grand Vacations
http://blog.breckenridgegrandvacations.com/wp-content/uploads/2016/07/BGV_horizontal_4c-300x102.jpg
Breckenridge Grand Vacations
2020-05-19 16:00:32
2020-05-19 16:00:32
Grand Colorado on Peak 8 Property Information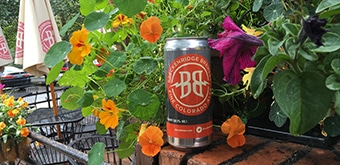 Colorado is the craft beer mecca of the United States. With over 115 breweries, the largest brewery in the world, and a beer consumption rate of over 30 gallons per person, it's safe to say we love our beer! Summit County is no stranger…
https://blog.breckenridgegrandvacations.com/wp-content/uploads/2020/05/BB-FI.jpg
165
340
Breckenridge Grand Vacations
http://blog.breckenridgegrandvacations.com/wp-content/uploads/2016/07/BGV_horizontal_4c-300x102.jpg
Breckenridge Grand Vacations
2020-05-11 14:40:21
2020-06-02 11:23:48
YOUR FAVORITE BREWS – TO GO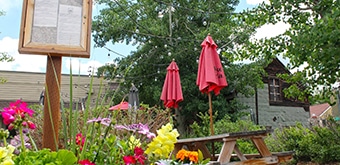 While it may still seem far away, summer is on its way. Soon it will be time to sit back, relax, and enjoy a drink out in the sun. Breakfast, lunch, happy hour, or dinner, there is a perfect patio for any occasion. We have compiled a list of…
https://blog.breckenridgegrandvacations.com/wp-content/uploads/2019/06/thecrown-FI.jpg
165
340
Breckenridge Grand Vacations
http://blog.breckenridgegrandvacations.com/wp-content/uploads/2016/07/BGV_horizontal_4c-300x102.jpg
Breckenridge Grand Vacations
2020-04-14 09:10:27
2020-05-13 16:23:41
Top 12 Breckenridge Patios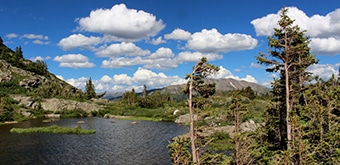 Breckenridge and greater Summit County have a seemingly endless trail system to enjoy all year round.  Summer in the high country is the perfect time to get out and explore with the entire family. From kid-friendly 1.5 mile hikes to full afternoon…
https://blog.breckenridgegrandvacations.com/wp-content/uploads/2020/04/340x165.jpg
165
340
Breckenridge Grand Vacations
http://blog.breckenridgegrandvacations.com/wp-content/uploads/2016/07/BGV_horizontal_4c-300x102.jpg
Breckenridge Grand Vacations
2020-04-13 15:15:26
2020-04-14 14:17:01
SUMMIT COUNTY SUMMER HIKES