Spring Breck!
It's here! That amazing month when the snow is deep, the sun is warm and the kids are out of school for Spring Breck. That's not a typo. Maybe we're a little biased, but we've done the research and there's no better place for a week of family fun than Breckenridge.
You've probably heard the story. BGV's roots go all the back to the Millisor family ski vacations in the 1970's. Mom and Dad would pile the kids into the station wagon and make that long drive from Ohio. Once you get the Breck bug, it's hard to resist. This little town eventually became home for branches of both the Millisor and Dudick family trees—just like Breckenridge is your second home.
We relive those wonderful memories as vacationing families arrive throughout March. Friends from Phoenix and Omaha will be here the week of March 9. The next week, we'll welcome the usual Longhorns and Aggies, as well as plenty of proud Kansas City Chiefs fans showing off their Super Bowl hats and jackets. Boarders from South Florida will be riding Breck's frozen waves starting March 23. Kids from Colorado get their chance, too, spread out over the last couple of weeks of March. No matter where you get your mail, when you're here, you're home.
We're eager to see everyone who can join us this year. The soul of BGV lies in creating smiles, and there's nothing better than seeing a kiddo smile that first time he masters a blue run or she makes a perfect heel-side turn. The smiles on faces of the proud parents are pretty nice, too. And if you can't join us for Spring Breck this year, no worries. Conditions permitting, the ski season at Breckenridge will continue through May 25, 2020!
Mike and Mike
GrandVacations@breckenridgegrandvacations.com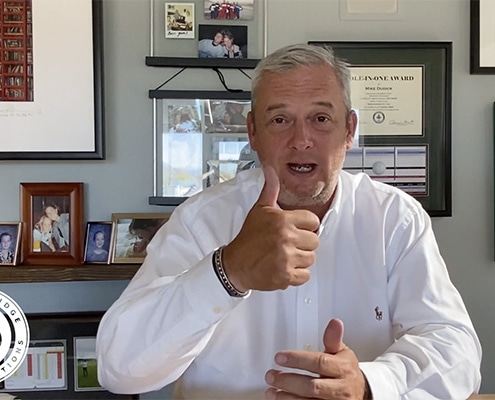 As summer transitions into fall, we are so grateful to all the owners who have provided feedback to us as we continue to perfect our BGV Shines program, which was designed to ensure the health and safety of our owners, guests and employees.…
https://blog.breckenridgegrandvacations.com/wp-content/uploads/2020/09/mike-dudick.jpg
400
680
Sammy Tarnowski
https://blog.breckenridgegrandvacations.com/wp-content/uploads/2020/09/BGV_Logo_Horz_White-e1592585740374-1.png
Sammy Tarnowski
2020-09-08 16:39:44
2020-09-09 09:40:04
View From the Bottom
Before we know it the cool crisp air, changing leaves, and smells of cinnamon and nutmeg will be taking over. Fall is just around the corner and serves as a beautiful reminder that our snow-filled winter season is soon approaching.
https://blog.breckenridgegrandvacations.com/wp-content/uploads/2020/09/Boreas.jpg
400
680
Sammy Tarnowski
https://blog.breckenridgegrandvacations.com/wp-content/uploads/2020/09/BGV_Logo_Horz_White-e1592585740374-1.png
Sammy Tarnowski
2020-09-08 16:38:54
2020-09-09 09:42:45
Owners Only
Photo Credit: Julie Demerath
Blue skies, beautiful wildflowers and a plethora of activities are some of the things that make the best Summit County summers. Hiking in the wilderness, mountain biking down Aspen Alley, sitting on the deck enjoying a nice cold beverage at…
https://blog.breckenridgegrandvacations.com/wp-content/uploads/2020/08/Raindow-GL7-scaled.jpg
1506
2560
Sammy Tarnowski
https://blog.breckenridgegrandvacations.com/wp-content/uploads/2020/09/BGV_Logo_Horz_White-e1592585740374-1.png
Sammy Tarnowski
2020-08-12 11:14:24
2020-08-12 13:03:53
Owners Only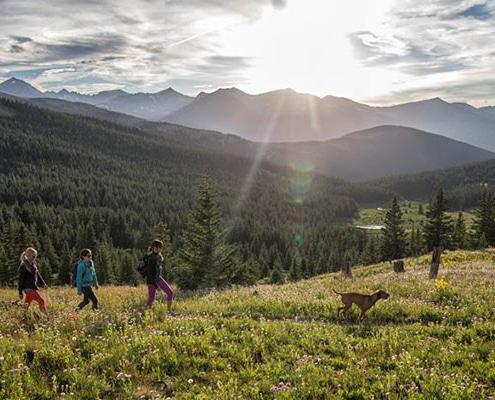 It has been our pleasure to see so many of you this summer amidst restrictions and all the mandates being imposed in various communities throughout the country. While things remain uncertain with regard to so many things in our world today,…
https://blog.breckenridgegrandvacations.com/wp-content/uploads/2020/08/mountain.jpg
400
680
Sammy Tarnowski
https://blog.breckenridgegrandvacations.com/wp-content/uploads/2020/09/BGV_Logo_Horz_White-e1592585740374-1.png
Sammy Tarnowski
2020-08-12 11:13:12
2020-08-12 13:01:12
View From the Bottom
It has been a beautiful start to summer here in Breckenridge. Warmer sunny days followed by the occasional rainy afternoon have been the perfect recipe for creating the flower-filled landscapes surrounding us. Trails and town have been busy…
https://blog.breckenridgegrandvacations.com/wp-content/uploads/2020/07/Tracey.jpg
400
680
Sammy Tarnowski
https://blog.breckenridgegrandvacations.com/wp-content/uploads/2020/09/BGV_Logo_Horz_White-e1592585740374-1.png
Sammy Tarnowski
2020-07-15 12:13:25
2020-07-16 14:51:26
Owners Only
Summer is in full swing at our resorts and we couldn't be more pleased to share this owner update from the pool deck at Grand Timber Lodge. I have been spending a lot of time at our resorts asking owners how things are going since we reopened…
https://blog.breckenridgegrandvacations.com/wp-content/uploads/2020/07/mike-newsletter3.jpg
400
680
Sammy Tarnowski
https://blog.breckenridgegrandvacations.com/wp-content/uploads/2020/09/BGV_Logo_Horz_White-e1592585740374-1.png
Sammy Tarnowski
2020-07-15 11:01:57
2020-07-16 13:55:26
View from the Bottom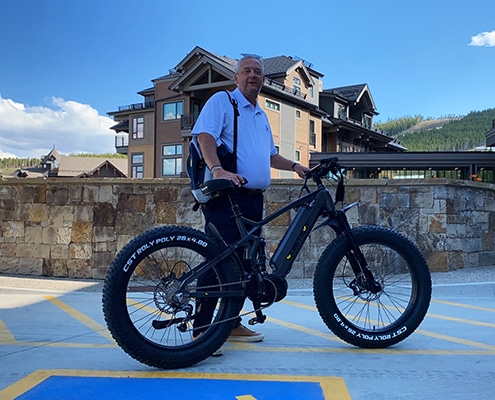 We have been eagerly awaiting the opportunity to say these three words and are grateful beyond measure to have greeted our first guests on June 1. Breckenridge Grand Vacations (BGV) as a whole, has shown great resilience during this time and…
https://blog.breckenridgegrandvacations.com/wp-content/uploads/2020/06/ebikemike774-1-scaled-1.jpg
400
680
Sammy Tarnowski
https://blog.breckenridgegrandvacations.com/wp-content/uploads/2020/09/BGV_Logo_Horz_White-e1592585740374-1.png
Sammy Tarnowski
2020-06-18 12:14:57
2020-07-15 12:46:10
View from the Bottom
The weather is getting nicer, summer is here! Dust off those hiking boots and set off into the high country to enjoy the beautiful scenery. For a chance to win 25 Reward Dollars, tell us about your favorite hike in Summit County. Feel free…
https://blog.breckenridgegrandvacations.com/wp-content/uploads/2020/06/Hiking2.jpg
400
680
Sammy Tarnowski
https://blog.breckenridgegrandvacations.com/wp-content/uploads/2020/09/BGV_Logo_Horz_White-e1592585740374-1.png
Sammy Tarnowski
2020-06-18 12:06:30
2020-07-15 10:53:46
Owners Only
May is upon us and we simply can't wait to re-open our doors in the coming weeks. It is looking very much like spring in the high country and the birds are chirping. In this video coming to you amidst week 11 of our COVID -19 pandemic closure,…
https://blog.breckenridgegrandvacations.com/wp-content/uploads/2020/05/BGV-Shines-.jpg
400
680
Breckenridge Grand Vacations
https://blog.breckenridgegrandvacations.com/wp-content/uploads/2020/09/BGV_Logo_Horz_White-e1592585740374-1.png
Breckenridge Grand Vacations
2020-05-20 17:06:41
2020-07-14 12:39:23
View from the Bottom