Valentine's Day Date Ideas
Valentine's Day is right around the corner and Breckenridge is the perfect place to spend time with your significant other. If you are like many others, you may be thinking, "What are my Valentine's Day plans?" Don't worry: We have the perfect Valentine's Day date ideas for you to check out!
Be Adventurous
Uphill skiing (skinning) at Breckenridge Ski Resort: Don't have a ski pass? No problem. You don't need a pass to ski; just follow the designated routes up the mountain and enjoy fresh tracks on your way down!
Snowmobile tours: For the ultimate snowmobile experience, sign up for a half-day or full-day excursion and get ready for an unforgettable date!
Dog sledding: Looking for something that's not too extreme? Mush a team of adorable huskies in the Rockies with your loved one! Enjoy the views, make a new furry friend, and create memories that will last a lifetime.
Snow coach tours: A heated snow coach is perfect for those who want to enjoy the beauty of the Rockies in style!
Be Romantic
Take a sleigh ride: Take a ride up Breckenridge Ski Resort or a ride through town and enjoy the stunning views. You also have the option to take a dinner sleigh ride with Two Below Zero!
Take a stroll down Main Street: Check out all the beautiful views that Breckenridge has to offer. Visit the eclectic mix of shops and enjoy all the lights!
Get pampered at the spa: Our properties have some of the best spa treatments! Whether it be Soothe or Infinity Spa, go get pampered with a couple's treatment!
Find a nice outlook in town: You could try Boreas Pass, Breckenridge Overlook, The Lodge at Breckenridge, Sapphire Point Overlook, or Hoosier Pass, just to name a few. Take couples pictures, catch a sunset, or just enjoy the view!
Add a Little Booze
Distillery tastings: Breckenridge Distillery offers tastings daily. The tastings include two complimentary samples, guest's choice of Breckenridge Bourbon, all vodkas, spiced whiskey, spiced rum, gin, bitter, or Aquavit.
Grab a brew: Head over to Broken Compass and try the legendary Coconut Porter or the refreshing Ginger Pale Ale.
Get Active
Ski (or snowboard): This is an obvious one! The ski resort boasts an endless variety of runs that accommodate every level of skier. From well-groomed greens to epic double-black diamond playgrounds, Breckenridge Ski Resort has a lot to love!
Snowshoeing or cross-country skiing: Guided or self-guided, snowshoeing or cross-country skiing is a perfect way to break a sweat and explore the beauty around you.
Take a hike: Yes, you can go for a hike in the winter!
Ice skating: Twirl around in circles at the Grand Colorado on Peak 8 ice rink. After skating, stop by the Ullr Café to get a beverage of your choice.
Do you want to build the best snowman? While on your next winter vacation, here are some tips for creating the best snowman! Even one that Frosty himself would be proud of!
https://blog.breckenridgegrandvacations.com/wp-content/uploads/2021/11/snowman.jpg
400
680
Sammy Tarnowski
https://blog.breckenridgegrandvacations.com/wp-content/uploads/2020/09/BGV_Logo_Horz_White-e1592585740374-1.png
Sammy Tarnowski
2021-11-17 15:56:56
2021-11-17 15:56:56
Tips for Creating the Best Snowman
In Breckenridge, we live to celebrate all the amazing things our magical town has to offer! These events bring locals and guests together to have a great time. There is always something fun going on and something to celebrate about. Mark your…
https://blog.breckenridgegrandvacations.com/wp-content/uploads/2021/11/lights.jpg
400
680
Sammy Tarnowski
https://blog.breckenridgegrandvacations.com/wp-content/uploads/2020/09/BGV_Logo_Horz_White-e1592585740374-1.png
Sammy Tarnowski
2021-11-17 14:51:24
2021-11-17 14:55:33
Breckenridge Winter Events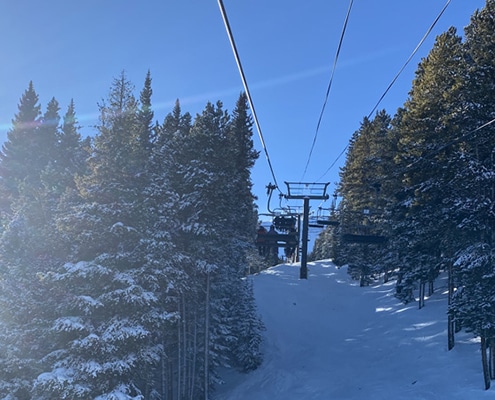 Winter in the mountains is such a majestic time! The glittery snow falling from the sky, the town is lit up with lights, and people enjoy skiing and snowboarding. Don't get caught being unprepared! When planning for a spectacular ski vacation…
https://blog.breckenridgegrandvacations.com/wp-content/uploads/2021/11/mountain.jpg
400
680
Sammy Tarnowski
https://blog.breckenridgegrandvacations.com/wp-content/uploads/2020/09/BGV_Logo_Horz_White-e1592585740374-1.png
Sammy Tarnowski
2021-11-11 12:28:04
2021-11-11 15:51:38
A Ski Vacation Packing Guide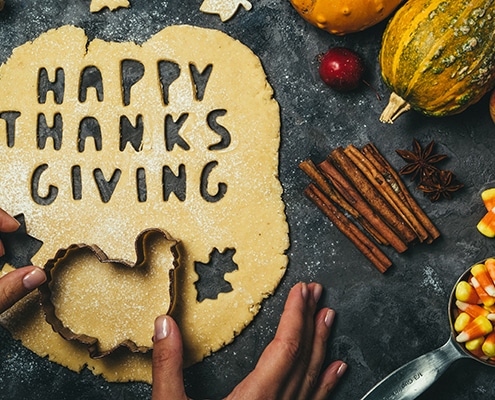 Thanksgiving is right around the corner and is a time to be thankful for family and friends. Why not cook your Thanksgiving meal in your residence while enjoying some quality time with your loved ones. Whether you decide to do cook or get takeout,…
https://blog.breckenridgegrandvacations.com/wp-content/uploads/2019/11/happy-thanksgiving-1.jpg
400
680
Sammy Tarnowski
https://blog.breckenridgegrandvacations.com/wp-content/uploads/2020/09/BGV_Logo_Horz_White-e1592585740374-1.png
Sammy Tarnowski
2021-11-11 09:12:49
2021-11-23 10:05:54
Thanksgiving Dinner in Breckenridge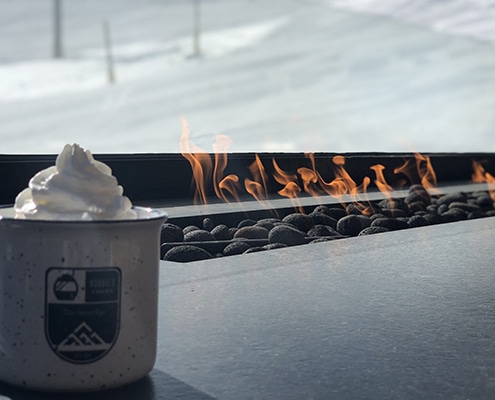 There is no better way to close out an amazing ski day than celebrating with a beverage. There are so many amazing places to explore, it can be difficult to navigate the abundant number of restaurants here in Breckenridge. No need to worry—we've…
https://blog.breckenridgegrandvacations.com/wp-content/uploads/2021/03/Robbies.jpg
400
680
Sammy Tarnowski
https://blog.breckenridgegrandvacations.com/wp-content/uploads/2020/09/BGV_Logo_Horz_White-e1592585740374-1.png
Sammy Tarnowski
2021-10-20 11:54:11
2021-10-21 10:08:30
Après Ski in Breckenridge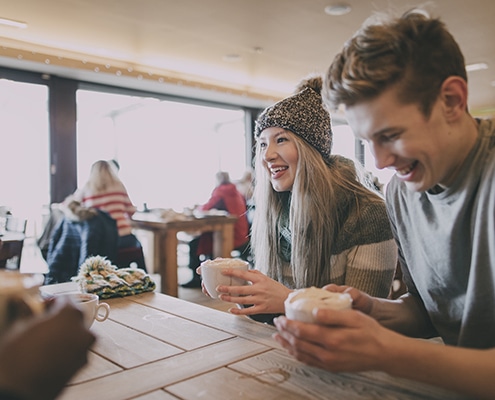 For all the coffee lovers! If you love coffee as much as we do, this is a must-read! There are so many wonderful coffee shops downtown Breckenridge that it was so hard to just pick a few favorites. But we did it! We compiled all of the favorite…
https://blog.breckenridgegrandvacations.com/wp-content/uploads/2021/04/coffee.jpg
400
680
Sammy Tarnowski
https://blog.breckenridgegrandvacations.com/wp-content/uploads/2020/09/BGV_Logo_Horz_White-e1592585740374-1.png
Sammy Tarnowski
2021-10-20 11:40:29
2021-10-21 11:04:35
Breck Coffee Shops
Breckenridge's Ski and Ride School offers various programs to help meet your specific needs for becoming a better skier or snowboarder. There are three separate ski schools located across Breckenridge: The Village and Beaver Run (both located…
https://blog.breckenridgegrandvacations.com/wp-content/uploads/2019/03/Ski-Lessons.jpg
400
680
Breckenridge Grand Vacations
https://blog.breckenridgegrandvacations.com/wp-content/uploads/2020/09/BGV_Logo_Horz_White-e1592585740374-1.png
Breckenridge Grand Vacations
2021-10-20 11:25:14
2021-11-03 09:36:21
Ski Lessons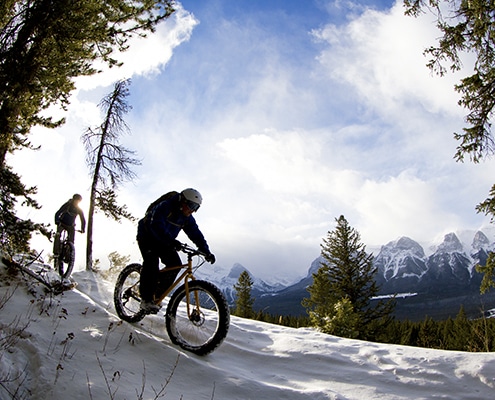 It may be winter, but that doesn't mean that biking must come to an end in Breckenridge. Fat bikes have oversized tires that give the bike more surface and grip on unstable surfaces such as snow, mud, or sand. If you've spent time in Breckenridge…
https://blog.breckenridgegrandvacations.com/wp-content/uploads/2019/11/fatBike680x400.jpg
400
680
Sammy Tarnowski
https://blog.breckenridgegrandvacations.com/wp-content/uploads/2020/09/BGV_Logo_Horz_White-e1592585740374-1.png
Sammy Tarnowski
2021-10-20 09:12:20
2021-10-20 15:33:03
Fat Biking in Breck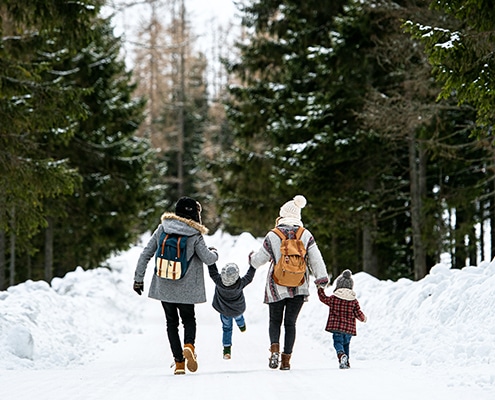 Hearing the crunch beneath your feet while you see the glittering snow as you walk along one of the many trails in Breckenridge is something to experience. Winter hiking is most likely not the first thing that comes to mind when you think Breck.…
https://blog.breckenridgegrandvacations.com/wp-content/uploads/2021/10/snow.jpg
400
680
Sammy Tarnowski
https://blog.breckenridgegrandvacations.com/wp-content/uploads/2020/09/BGV_Logo_Horz_White-e1592585740374-1.png
Sammy Tarnowski
2021-10-19 15:02:03
2021-10-20 12:58:57
Winter Hiking in Breckenridge